Live & Learn
- Posted July 15, 2015

...

---
dream. good. taste.
- Posted July 1, 2015


...

---
Wise Words
- Posted May 16, 2015


...

---
Dream Life
- Posted April 24, 2015

'Nimbus' By Berndnaut Smilde
Clouds come in all shapes and sizes - Big, small, white, and fluffy like magical puffs of cotton candy floating in the sky. At times mysterious, ominous but always peaceful, these dream like natural wonders are a part of everyday life, noticeable day and night and appreciated by all.
So it was no surprise when one of our favorite fantasy creators Berndnaut Smilde exhibited his newest collection 'Nimbus', we flipped!
'Nimbus' captures the world of clouds in settings that allow the imagination to run wild. Bridging the gap between reality and beyond, the floating works of art evoke a childhood fantasy land and modern day daydream.
By mastering the art of controlling the weather conditions of each location, Smilde makes the magic clouds appear out of thin air! The final product, a feast for the eyes and mind!
Can you imagine a home or office filled with real clouds!? Wow, simply amazing!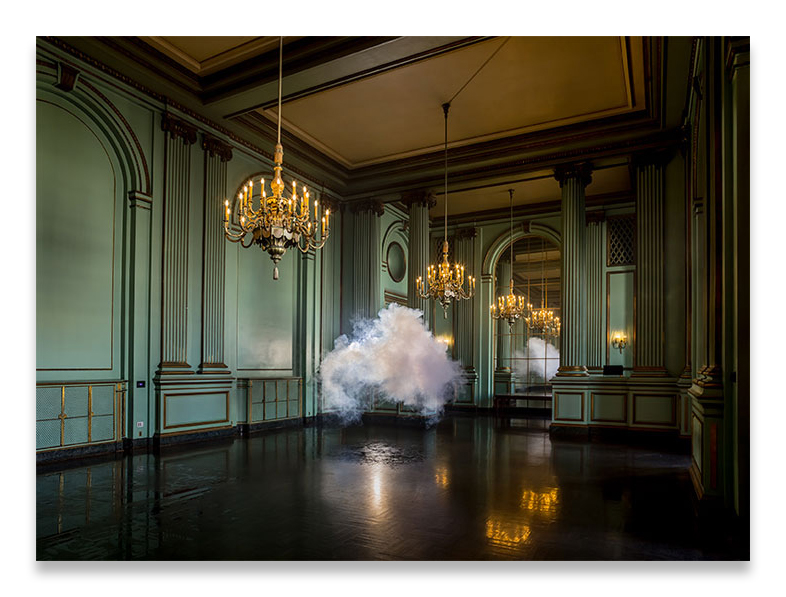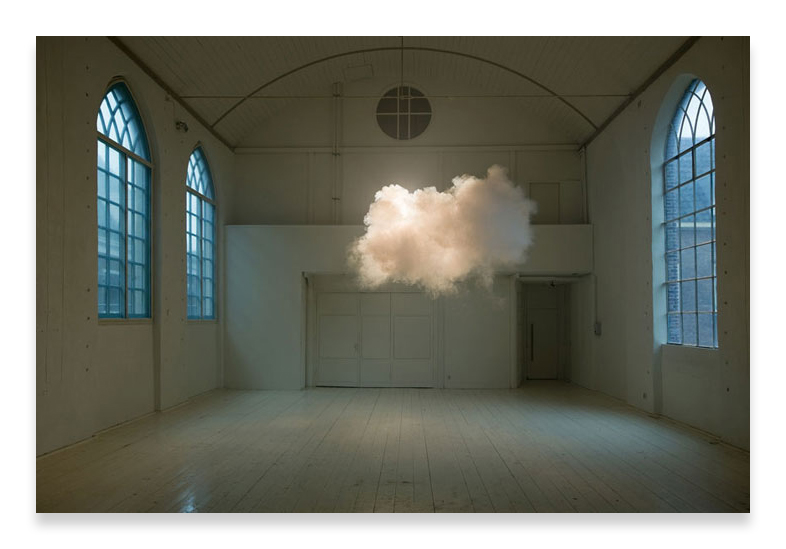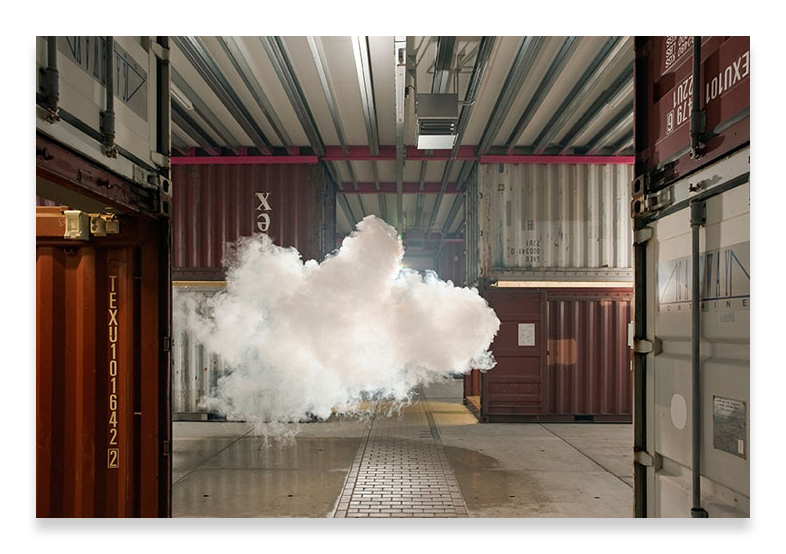 ...

---
Inspiration Motivation
- Posted February 14, 2014
Need some visual inspiration!? Check out our over the top boards on pinterest...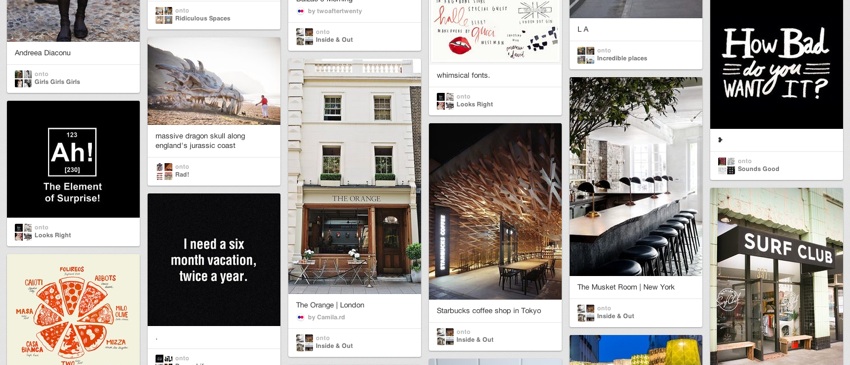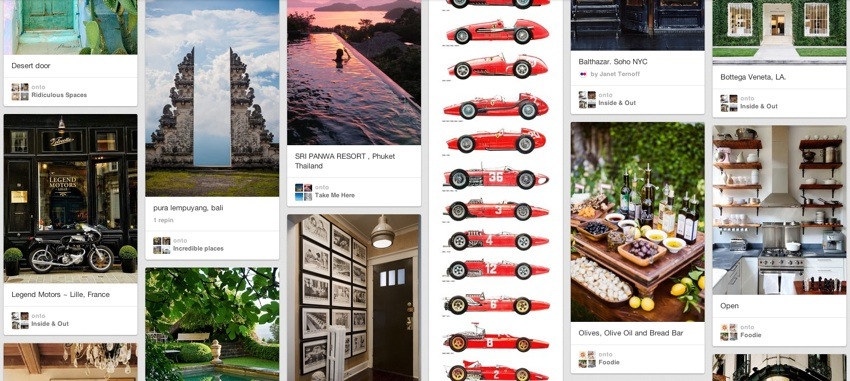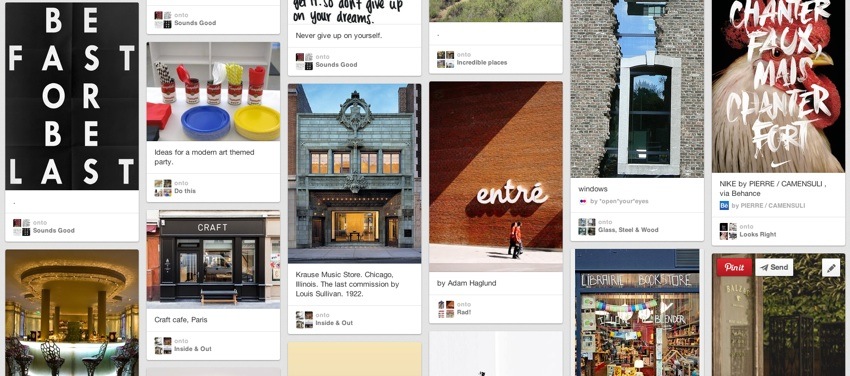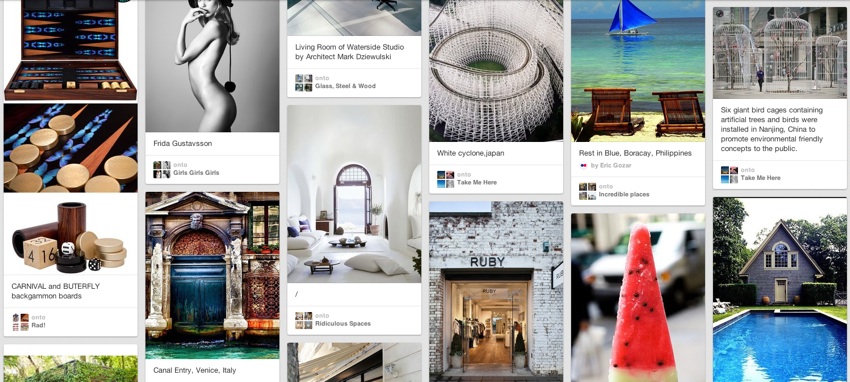 ...

---
Speak easy
- Posted January 16, 2014
The New Speakeasy
Can you keep a secret...
We've been calling into work a little later than usual thanks to the over the top antics taking place high above the city. Giving new meaning to the 'rooftop bar' scene, abandoned water towers throughout the city have become the newest speakeasy destination for those in the know.
The secret location was one thing, but getting in was another...
After taking a manual elevator ride to the top of a warehouse, make your way up 2 flights of stairs to the roof. Once outside, look for a lighted ladder with a glowing lantern - that's a sign that you've almost reached your destination. Up a few rungs, push your way though to the water tower above. Once inside, the rest is history!

Theres not much more to say. The pictures below tell their own story. So, until next time...Grab a flashlight and keep climbing!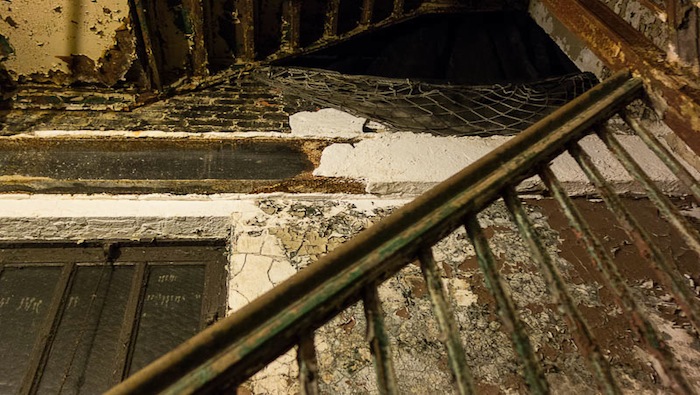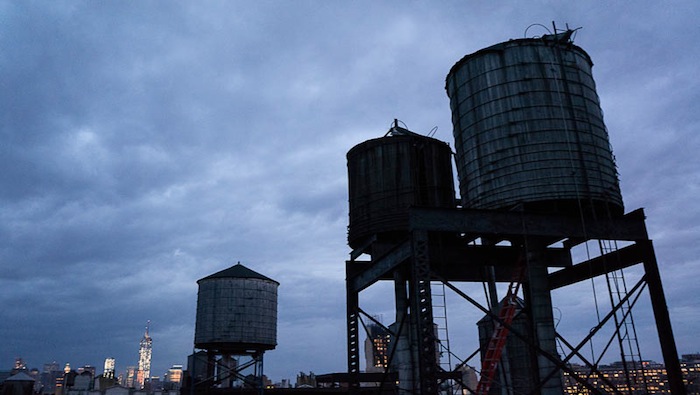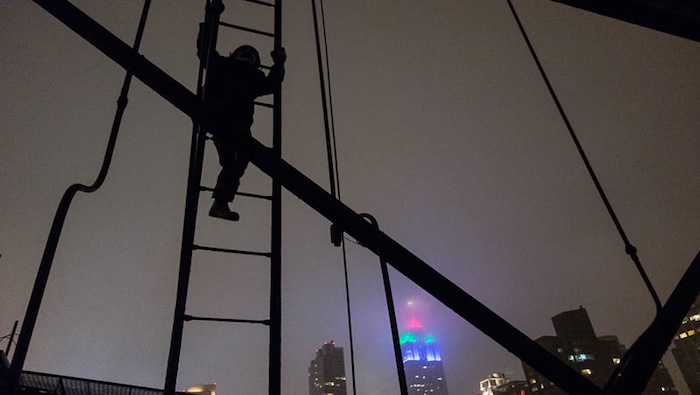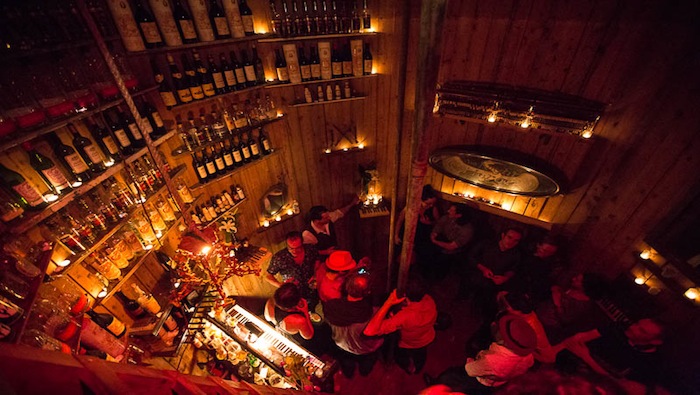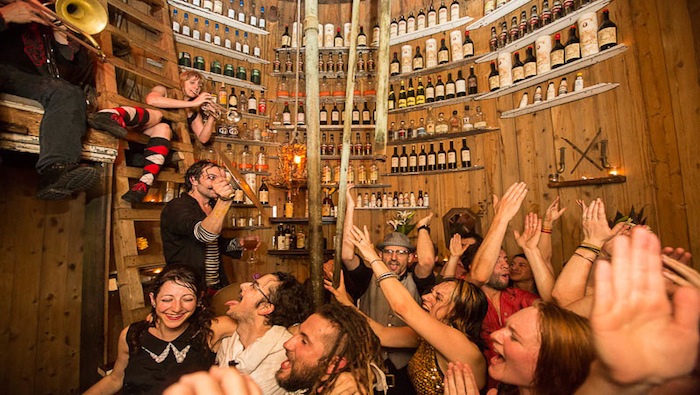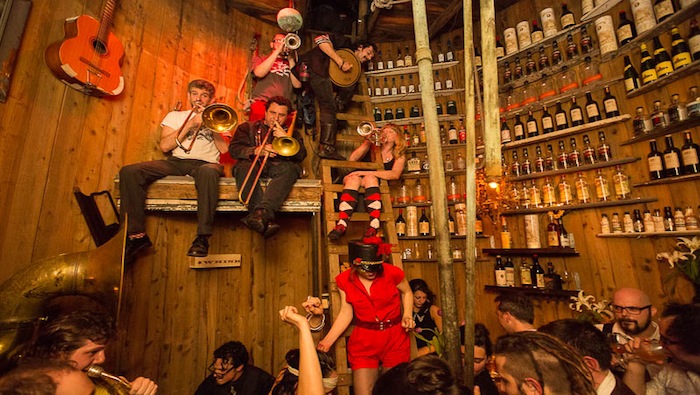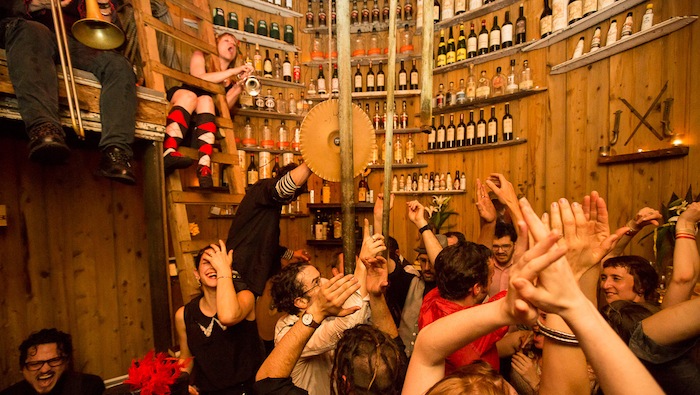 ...

---
A View From The Top!
- Posted January 9, 2014
LOOK UP!
If theres anything we love, its a good view! Whether it be a cool city skyline, sweet sunset sweep or open ocean vista, we cant get enough.
So naturally when we heard the superscraper at 432 PARK AVENUE (now taking shape) would be the tallest building in Manhattan -and in the western hemisphere, we flipped at the thought of those mind blowing views.
Unfortunately, we'll have to wait till its completion in 2015 to see the final product, but luckily the creatives at 432PARK just launched an uber interactive website thats full of fun tidbits, teasers and totally awesome renderings. Our favorite part - the view finder - a 360 degree outlook from your apartment of choice!
Click below and choose your favorite. We're staying conservative with a 70th floor pick 1007ft up!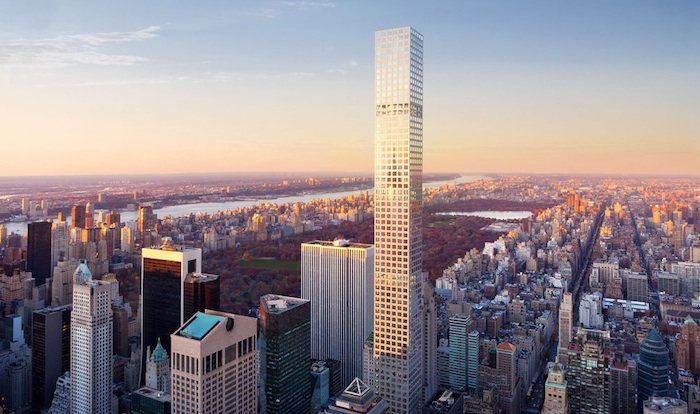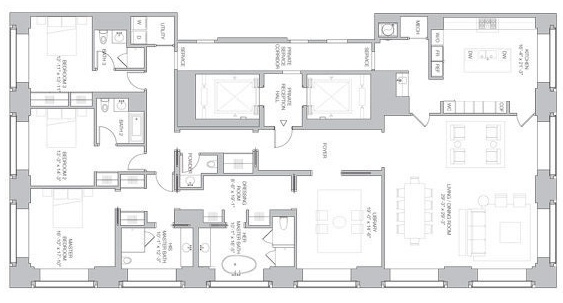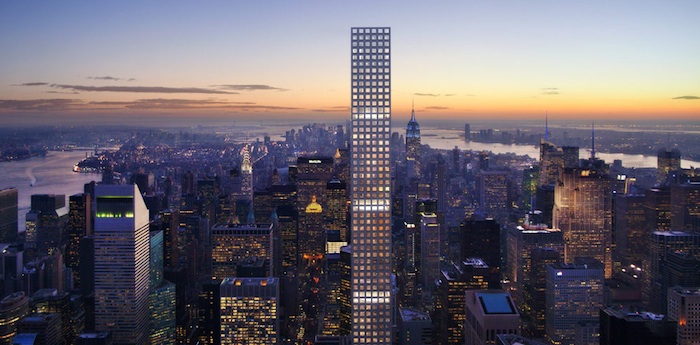 Pricing starts at $20,000,000. For more information, please contact one of our brokers. info@nyc2la.com


...

---
Happy New Year!
- Posted January 1, 2014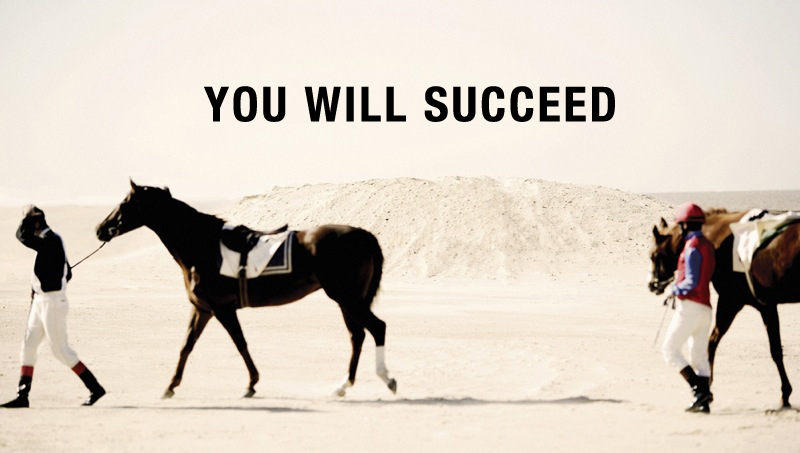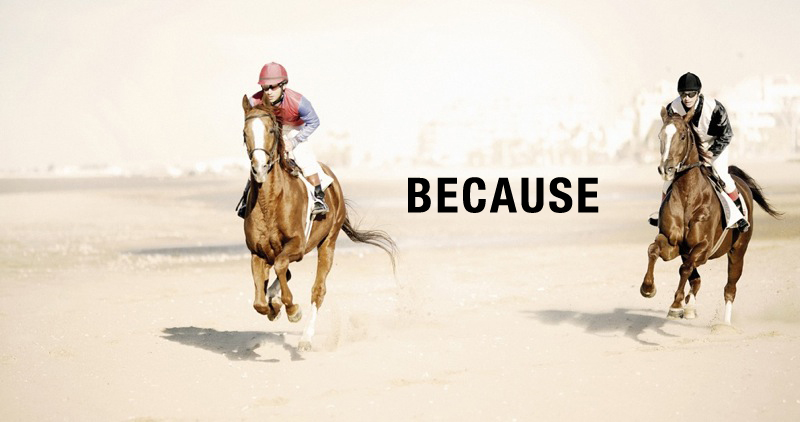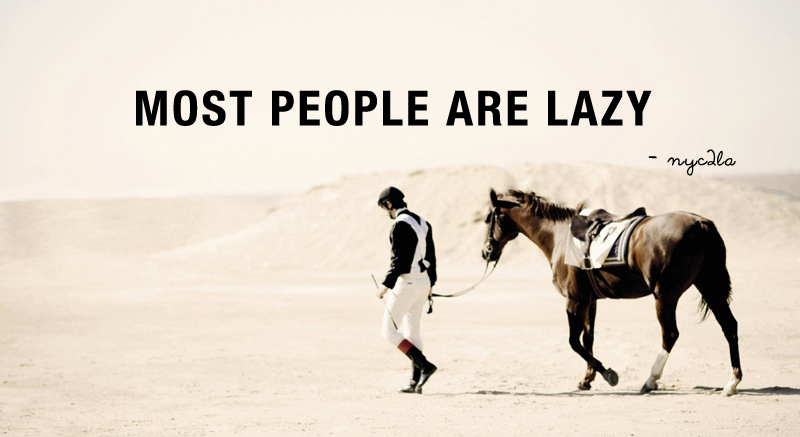 ...

---
East Village
- Posted December 26, 2013
Squeezing one more 'guide' into the mix before the new year! East Village here you go!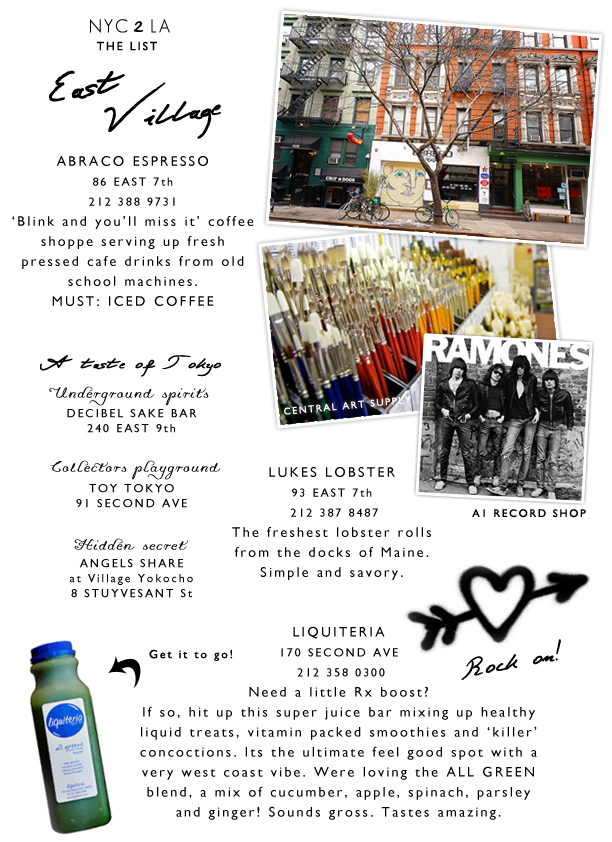 ...

---
The Lens
- Posted September 20, 2013
Well traveled. Coffee break. Summer sunset. Sunset blessing.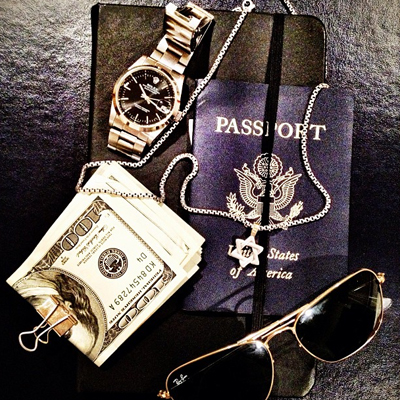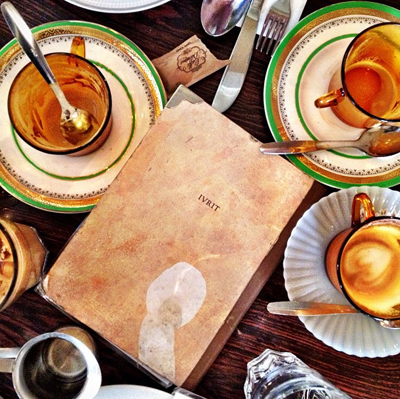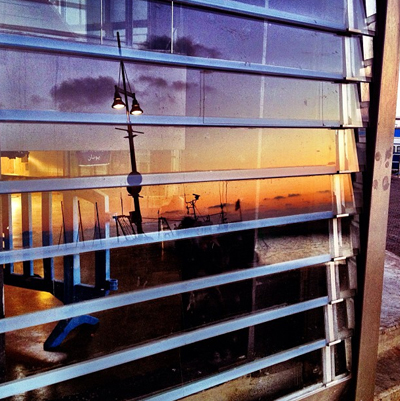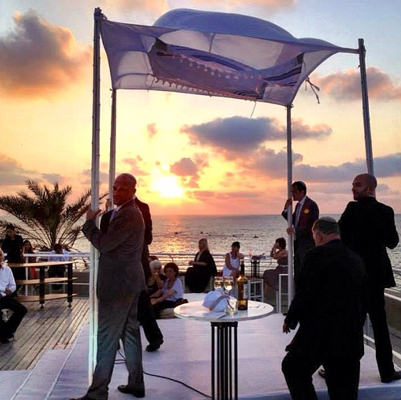 Thanks! @Yona_Jaffa


...

---
Clickable
- Posted August 15, 2013


...

---
Summer Simmer
- Posted July 9, 2013
With the heat at its peak there is no better way to cool off than with a scoop of your favorite ice cream! Here are a few of our favorite treats, for adults, kids and everyone in between!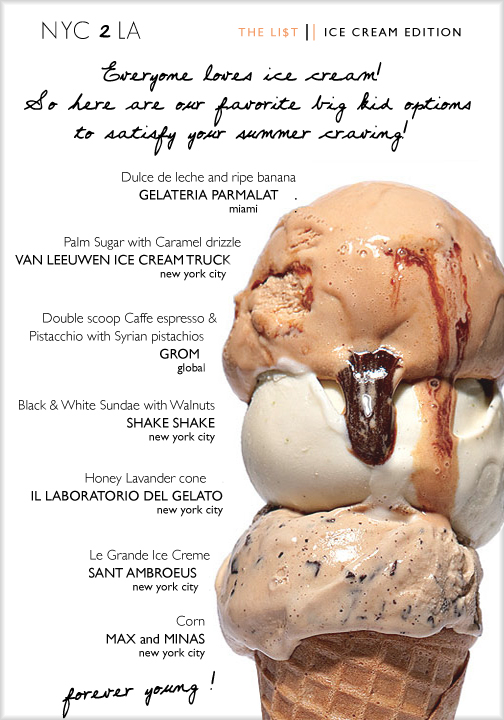 @gelat_parmalat @grom_gelato @shakeshack @sant_ambroeus


...

---
The Lens
- Posted April 24, 2013
The concrete jungle 51 floors up. The best chocolate cake in the world. $120,000 art. Street scenes.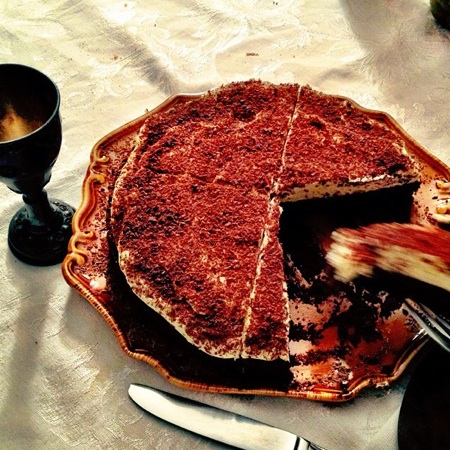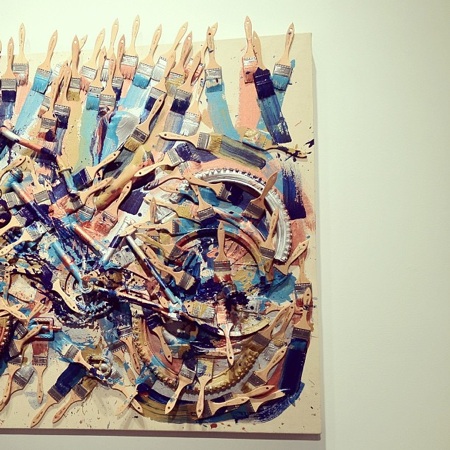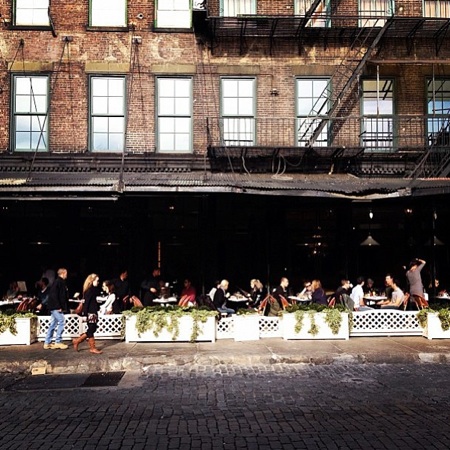 ...

---
Midtown Guide
- Posted April 19, 2013
Aside from office buildings, suit filled sidewalks and taxi cab overloads, a secret world of art and culture call midtown Manhattan home. From Park Avenue installations to permanent fixations, see if you can find all the hidden treasures on our list. Good luck!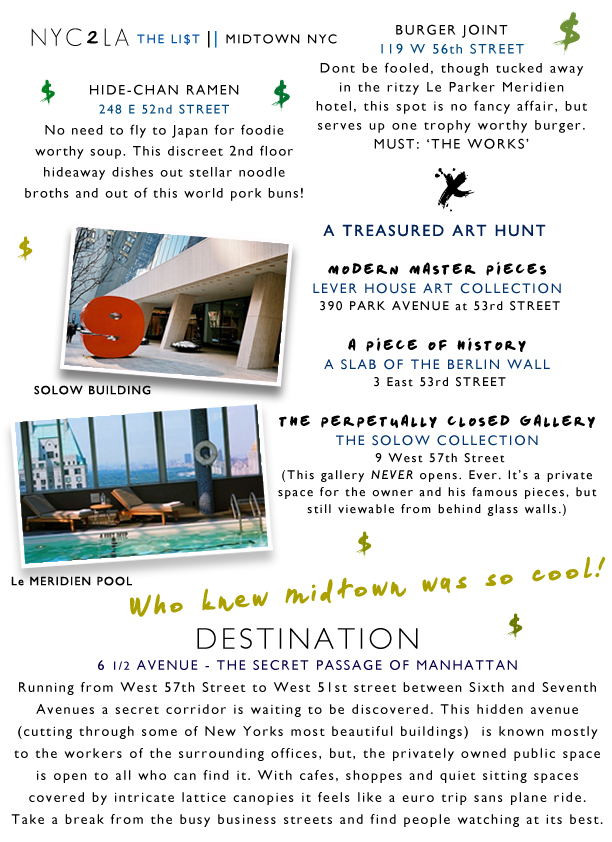 ...

---
Somethings happening!
- Posted April 9, 2013
Something rad is happening...Stay tuned!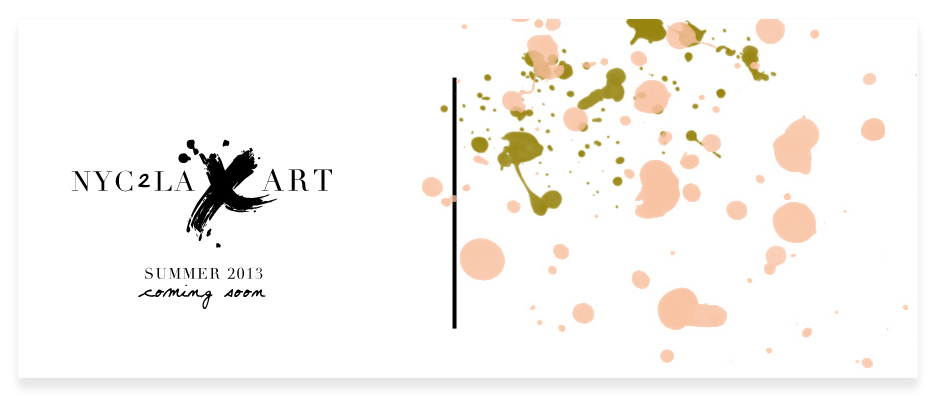 ...

---
Just do it!
- Posted March 13, 2013


...

---
The Lens
- Posted February 18, 2013
LA 2 NYC
As we slowly ease back into the New York groove recharged with creative energy, we are excited to be working on new projects and taking the brand to a new market! We cant spill the news just yet, but updates are on the way! In the mean time, heres a quick peek from our short LA hiatus.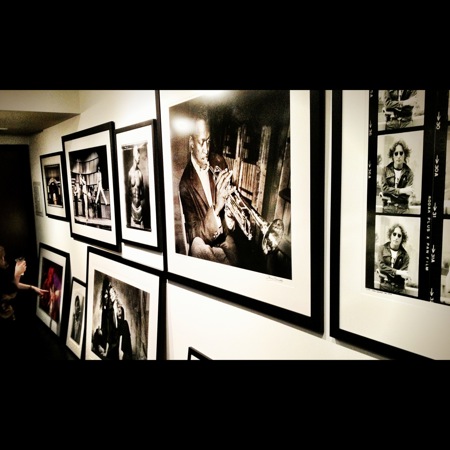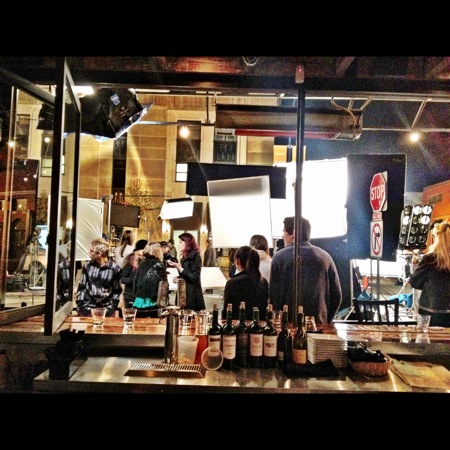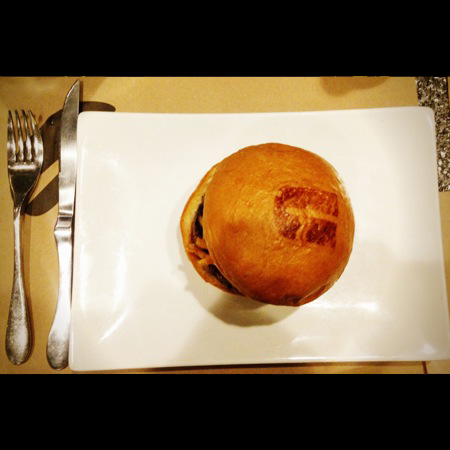 On set with Honda, Morrison Hotel Gallery, Umami Burger, Hollywood Hills sunset


...

---
Super Bowl
- Posted February 4, 2013



TOUCHDOWN!

Super Bowl Sunday is one of our favorite days of the year! Mix football, friends, finger foods and fantastic commercials and it's a guaranteed good time! One highlight of the night was Audi's #BraveryWins

ad. A great take on being spontaneous, outrageous and down right cool. The S6 never looked so badass! (Ok, thats a lie - it always does.)


...

---
Weekend
- Posted January 18, 2013
For life above 59th Street
On the Upper East Side and looking for something to do? Check out our weekender guide for coffee shop stops, our favorite museum picks and more!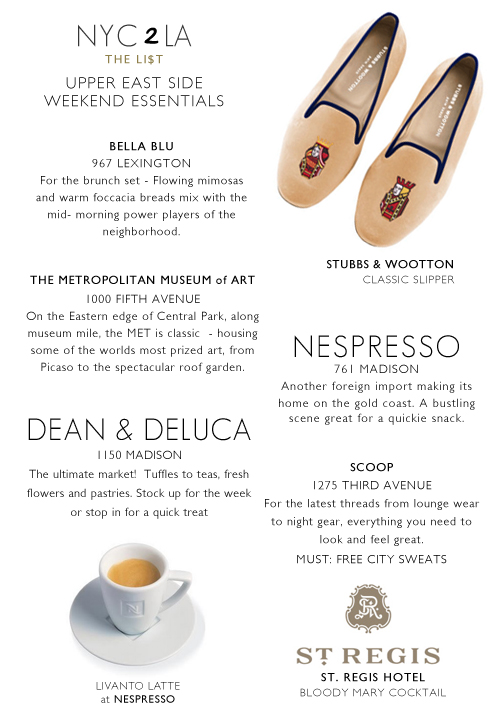 ...

---
The Lens
- Posted January 15, 2013
Soho open house. Eataly. Tribeca lofts. On the rocks.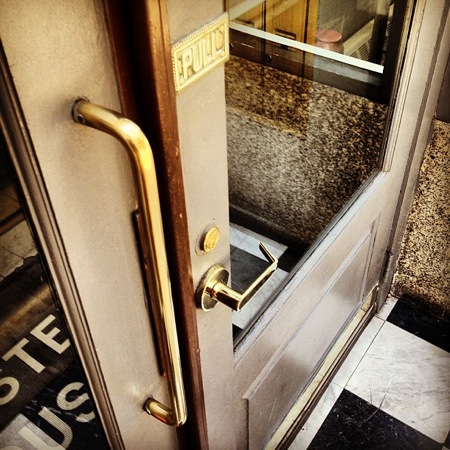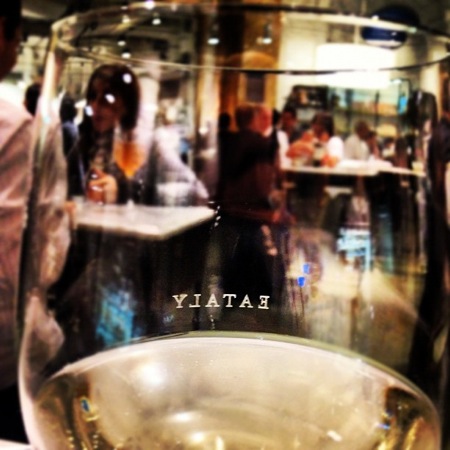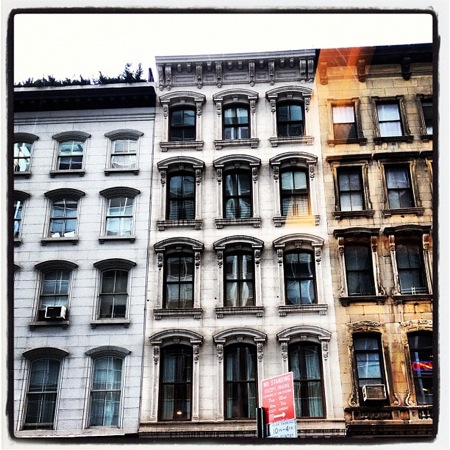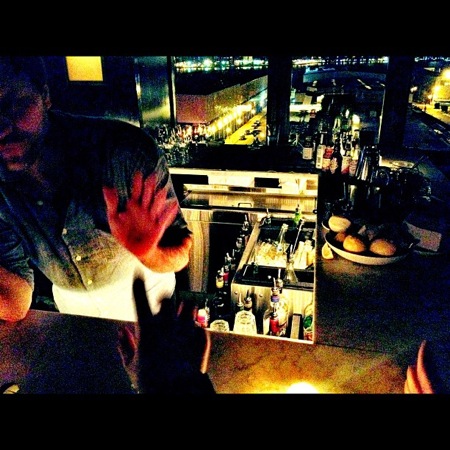 #Sohohouse #Eataly


...

---
Wise Words
- Posted January 9, 2013


...

---
Peek!
- Posted January 8, 2013
A LOOK INSIDE - The Spelling Mansion
In a follow up to our posts about the Spelling Mansion, the sprawling 90210 estate now owned by Petra Ecclestone (heiress to the Formula 1 fortune) has finally recieved the renovation it needed. Bringing the dated digs into the 21st century, take a peek below at what a new coat of paint can do!
Wow!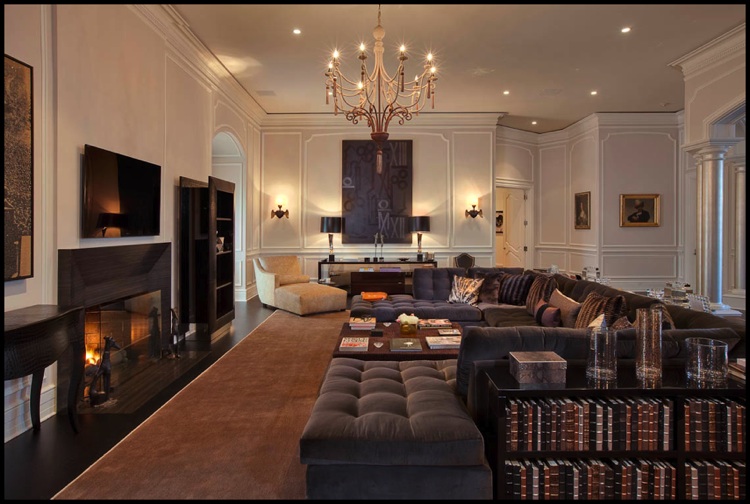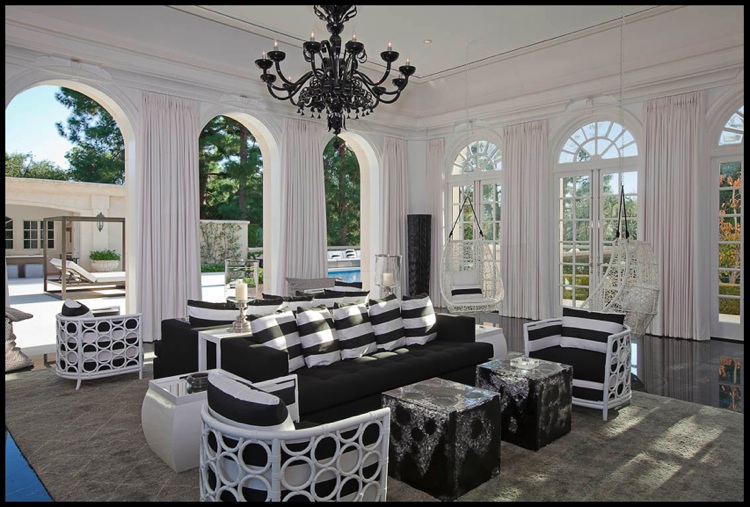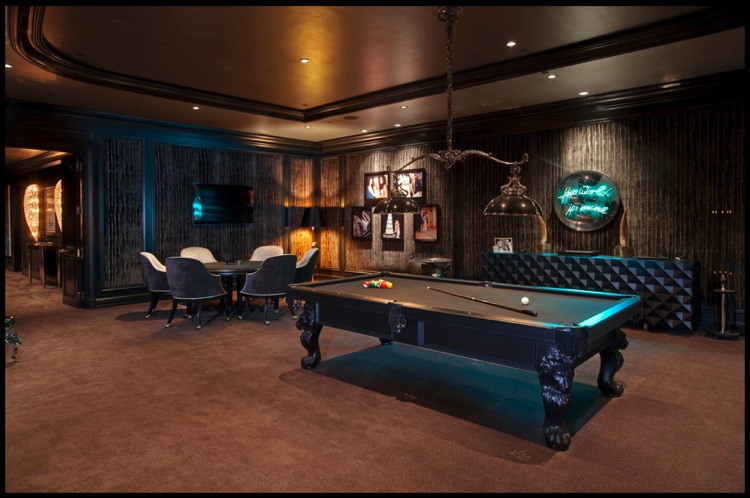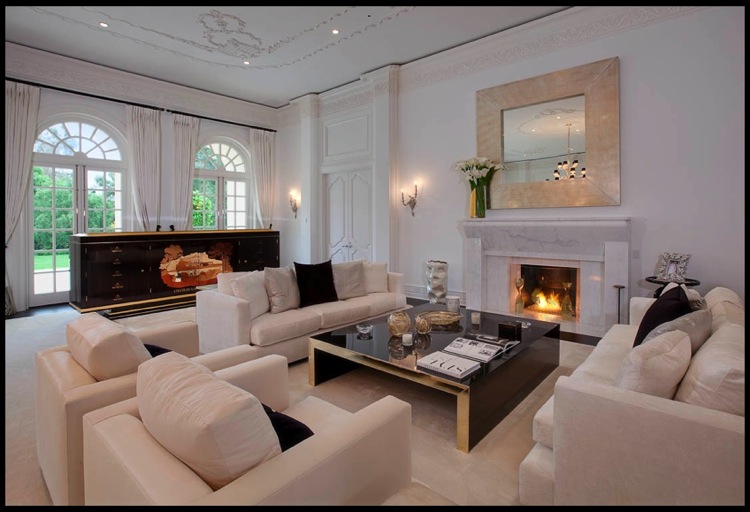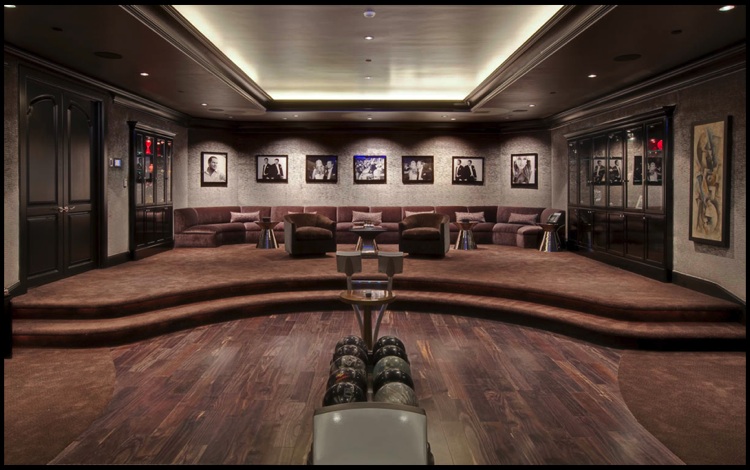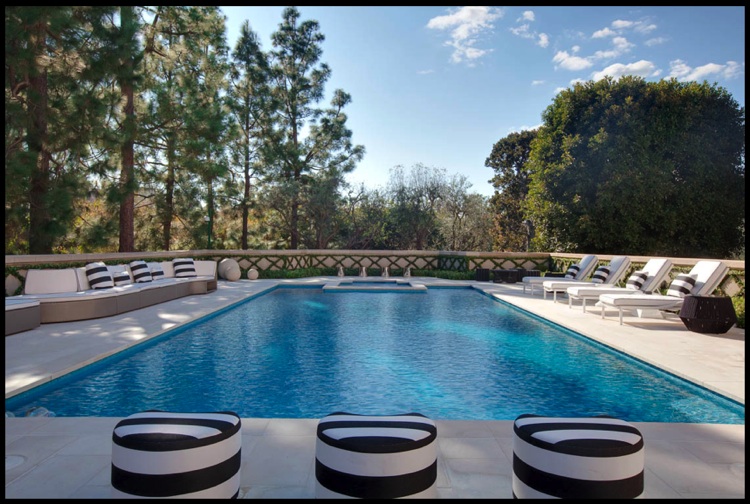 ...

---
Elsewhere
- Posted January 6, 2013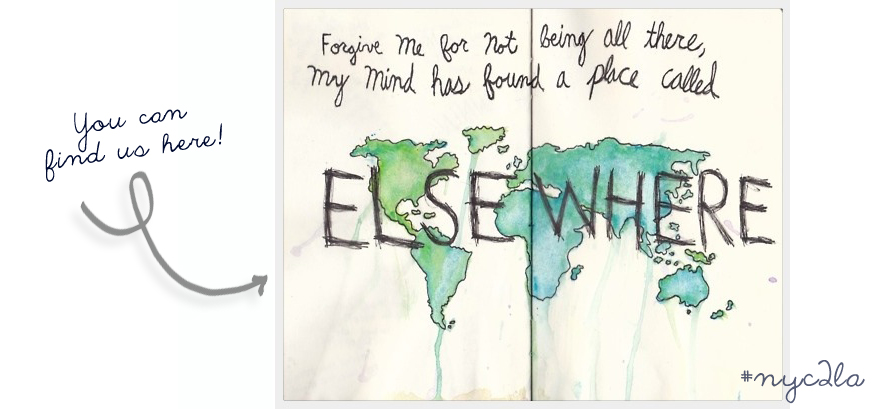 ...

---
The Lens
- Posted January 2, 2013
New Years Dinner, Drinks & Dreams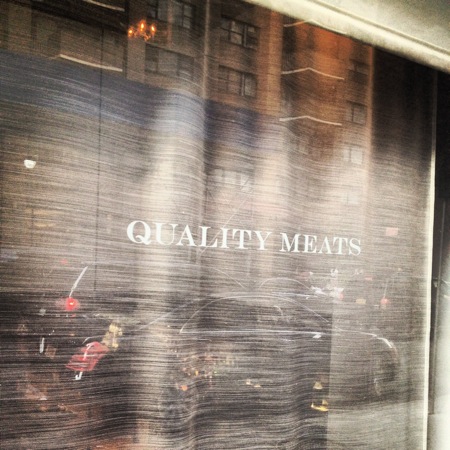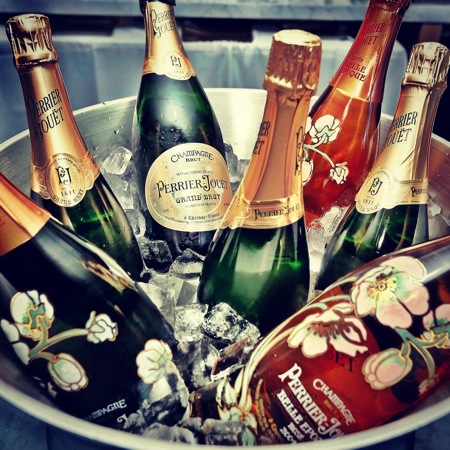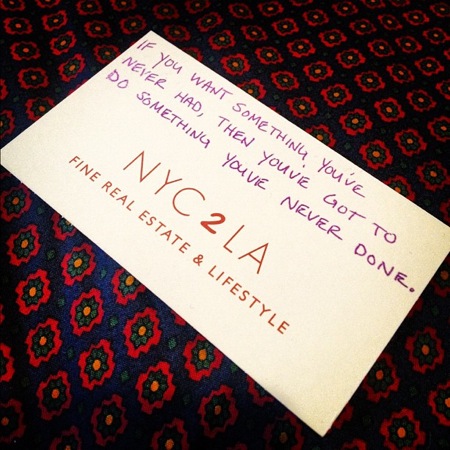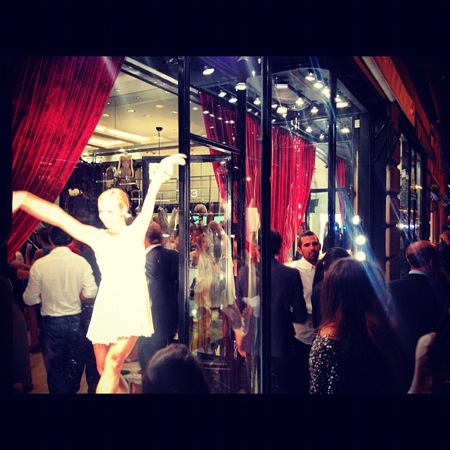 ...

---
Happy New Year!!!
- Posted December 31, 2012



All over again!

Out of all the nights in the year, why does the last one always seem to be the best? Is it that we feel younger every time the years get older? Or is it because we have a real excuse to get stupid, dress up, meet people and mock people before we start over in a new year?! What ever the reason, there is something about December 31st that is awlays memorable and keeps us doing it over again year after year. So lets raise a glass and hope tonight is one of those nights! You know, the one where everyone is an equal amount of champagne drunk, doing bad things in the bathroom and enjoying that perfect mix of good music and table top dancing. A night where we paint our faces, stay up till the sun comes out and laugh till it hurts. Where the party scars, drunken stories, and long list of memories will forever be remembered.

Happy New Year!


...

---
Good taste
- Posted December 21, 2012


...

---
The Lens
- Posted December 13, 2012
Flight reading. Breakfast of champions (Revel Resorts). Winter sunset. Best present ever!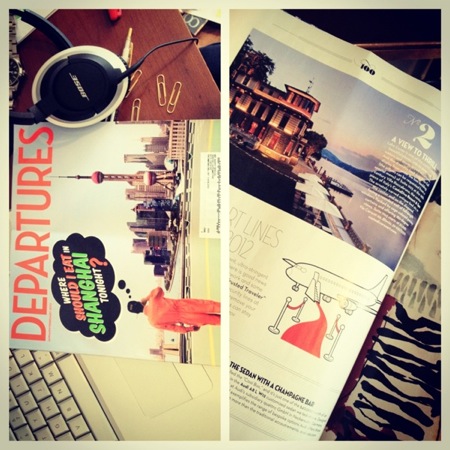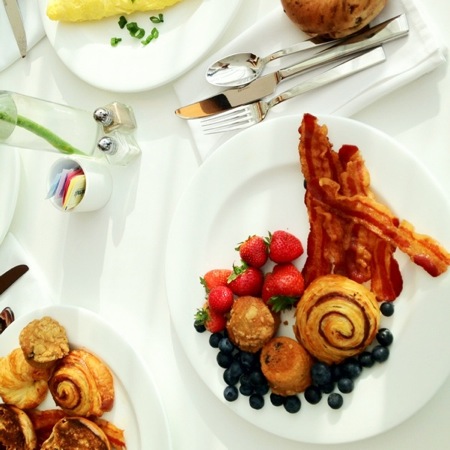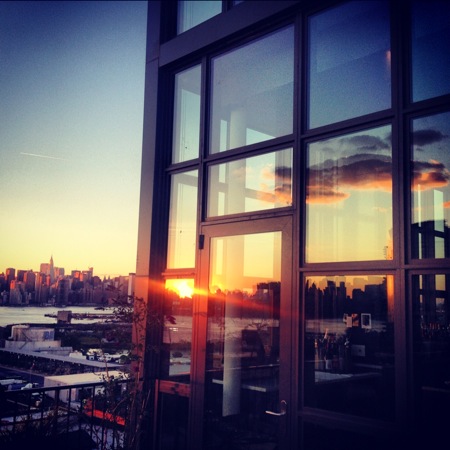 Thanks to @departuresmag @WytheHotel @RevelResort @TheRealSpiegel #nyc2la


...

---
Adventure
- Posted December 11, 2012
Adventure is the best way to learn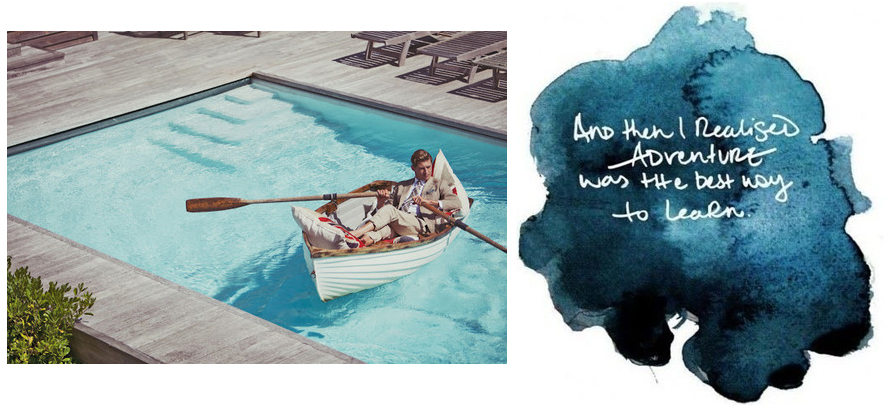 ...

---
Light the way
- Posted December 6, 2012


...

---
The Lens
- Posted November 27, 2012
Upper East Side Mansion, Love Lane, Thanksgiving feast, Dror For The Wounded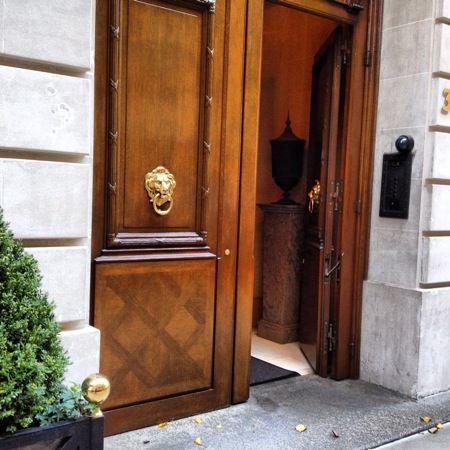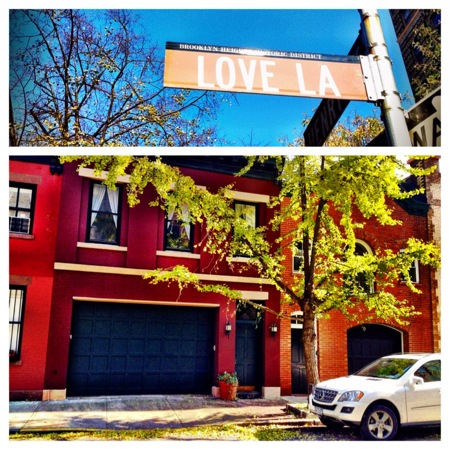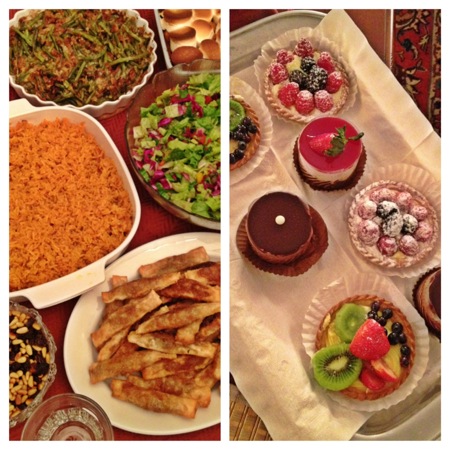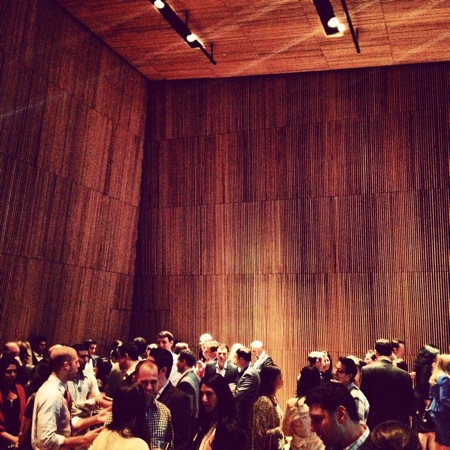 @Dror4thewounded - Please donate


...

---
Hurricane Sandy
- Posted November 12, 2012
With great thanks to our friend and neighbors, we have been working hard to give back to the devastated communities of Rockaway, Long Beach, Belle Harbour and beyond. With food, clothing and the necessary supplies collected, we've distributed goods throughout shelters, drives and stations set up across the shores in an ongoing effort to help displaced families and their hard hit surroundings.
When a storm of this magnitude hits so close to home, its hard to hear, but it is most definitely harder to see. Below is a collection of photos depicting the damages sustained by the record breaking winds, sky high water surges and terrorizing fires that ripped through the towns of New York. These photos, though vividly accurate, do not begin to capture the true tragedy that is Hurricane Sandy.
Our thoughts and prayers go out to all those affected by the storm. Stay strong!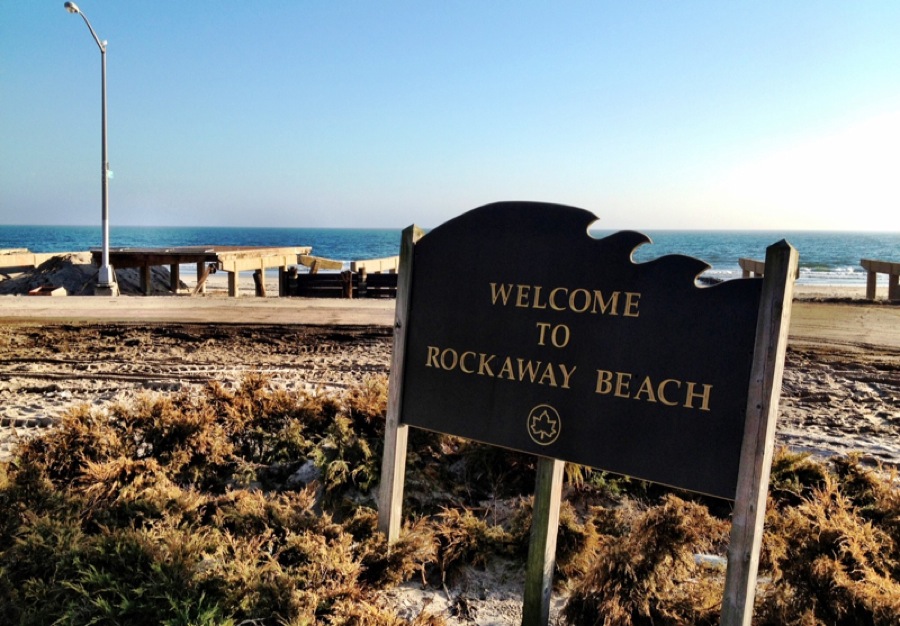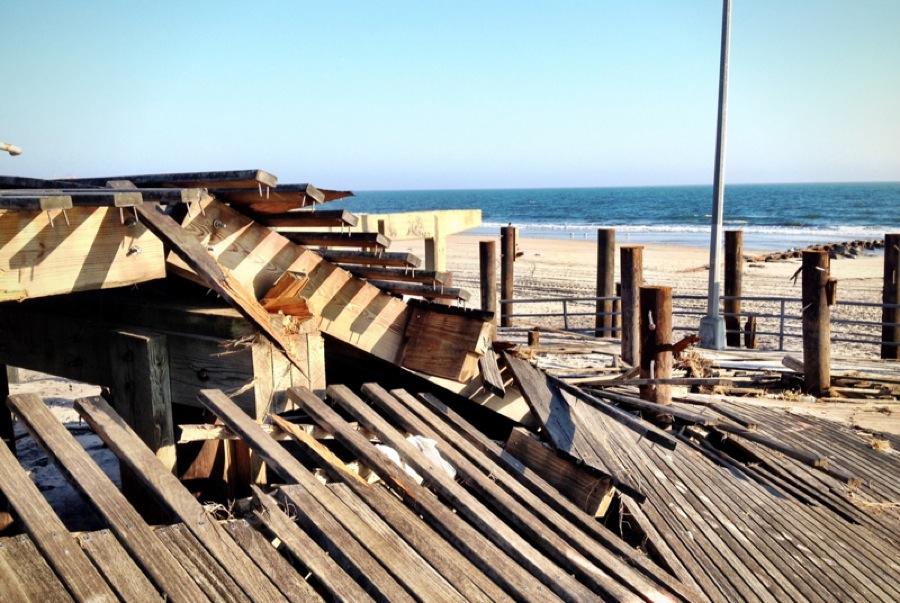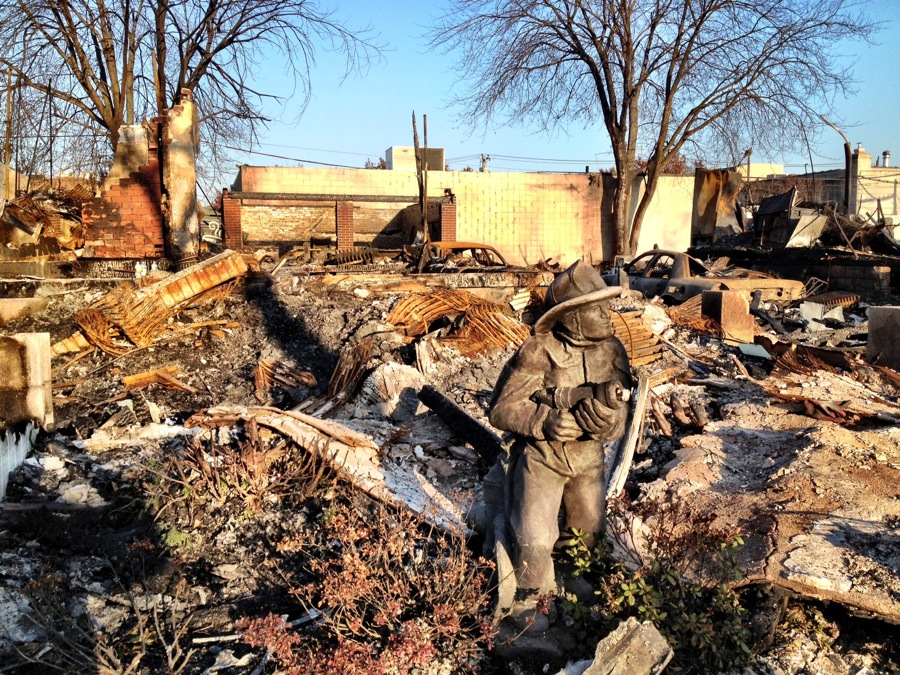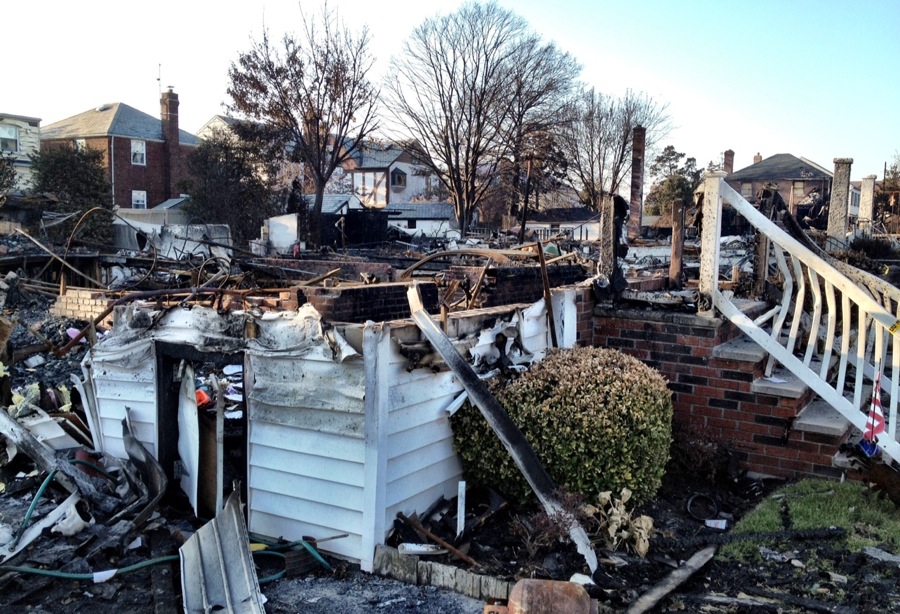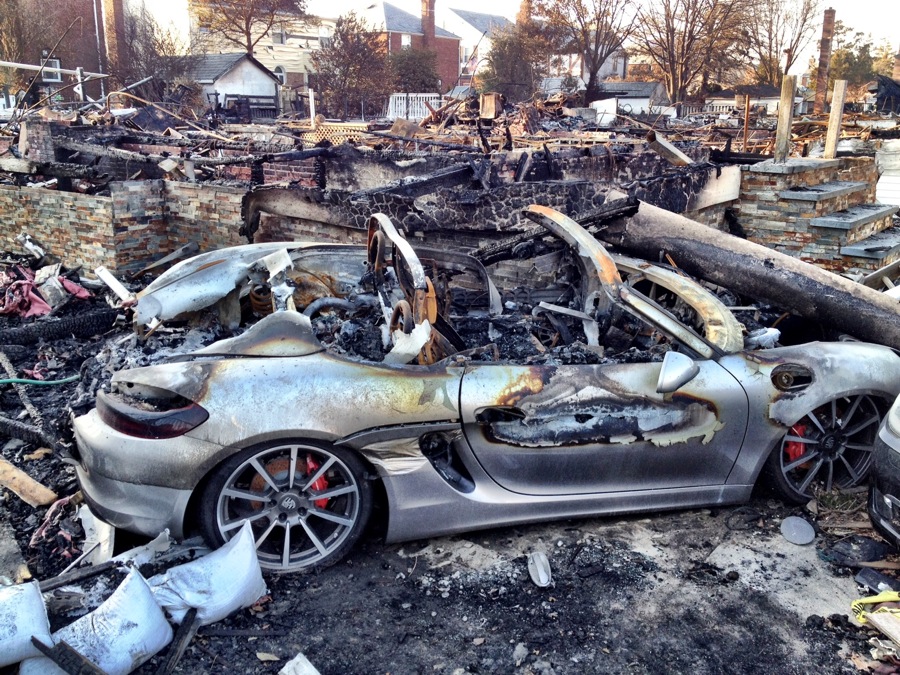 ...

---
SADNY
- Posted November 1, 2012

...

---
The Lens
- Posted October 30, 2012
Time Warner Center from above. Sushi of Gari. Views of Manhattan. Porsche.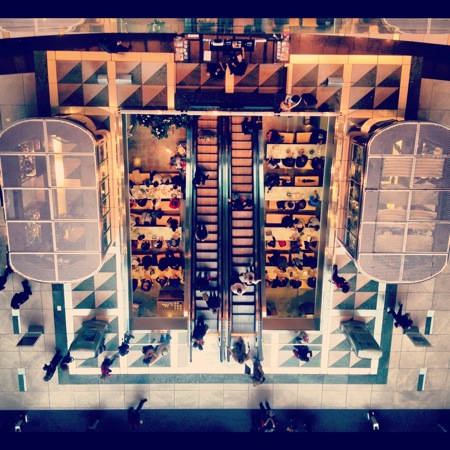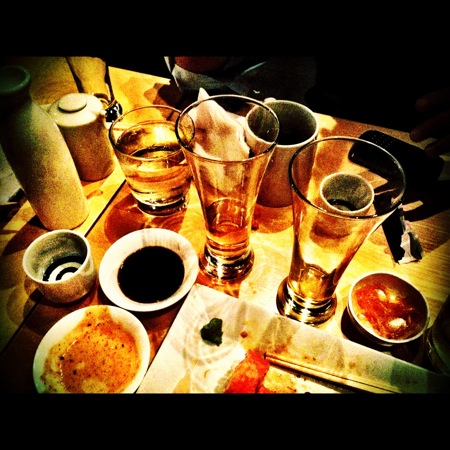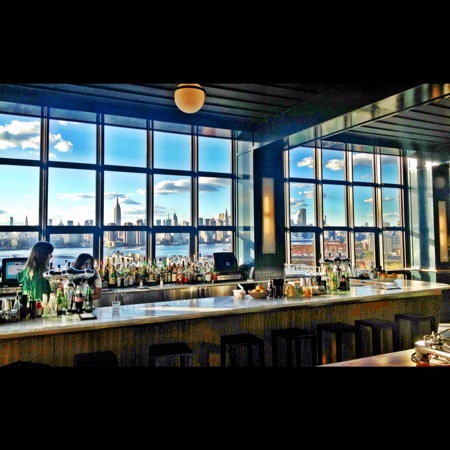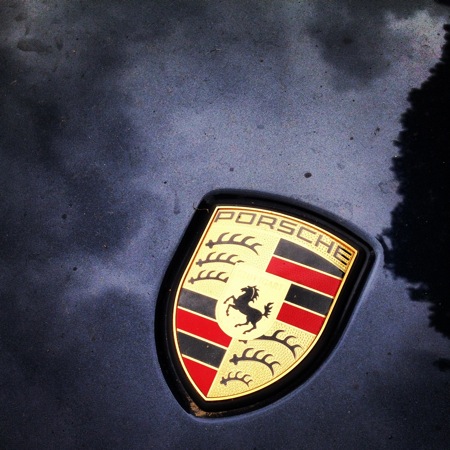 @King&Grove @SushiofGari @TimeWarnerCtr


...

---
Happiness
- Posted October 11, 2012


...

---
LALA LAND
- Posted September 28, 2012
Take me to LA!
It doesn't take much to get us to Los Angeles, but for others (which is hard to believe) it might take some convincing. So here are a few pick me ups that should get you pumped for an NYC 2 LA adventure.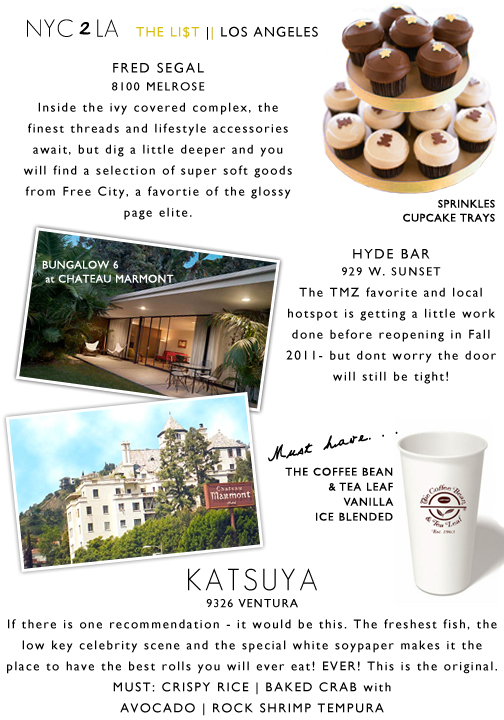 ...

---
Summer Escape
- Posted September 21, 2012
Fall is here, and with the temperatures stablizing, we'll happily take shade in this former horse ranch turned ultra f'n spectacular estate tucked away in the canyons of Los Angeles.
Peek into this newly renovated compound to find expansive living spaces, a gourmet farm style kitchen, library room, private bar and lush garden grounds.
A steal at $10,450,000 if you're looking for privacy and that one of a kind feeling...but, if you were thinking of putting an offer in, its a little late! Rock and roller Chris Martin and his movie star wife Gwyneth Paltrow are already in contract!
Check out the photos below.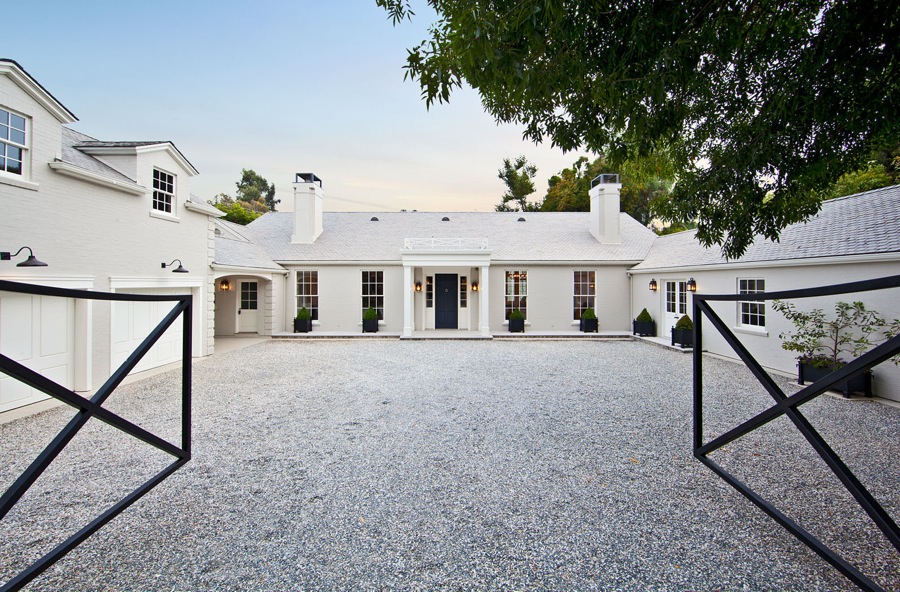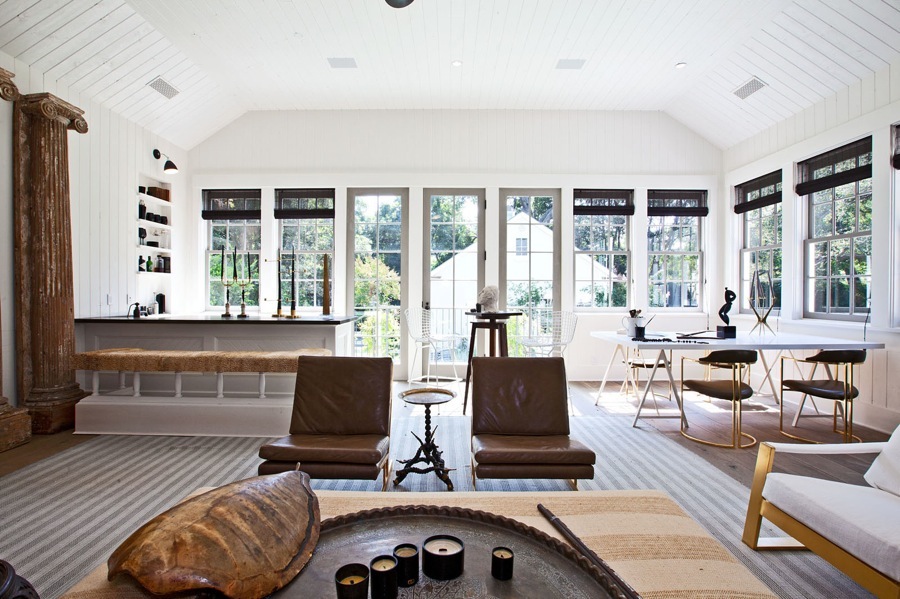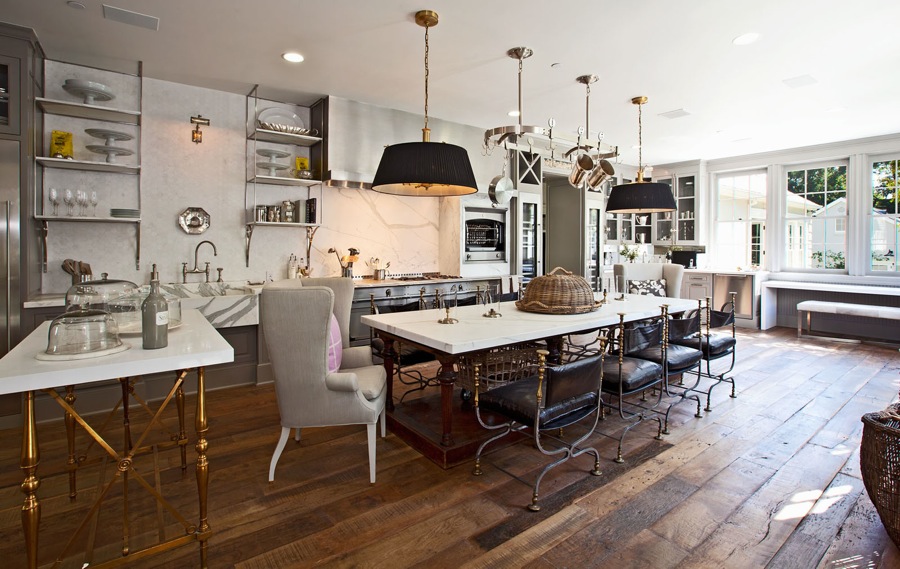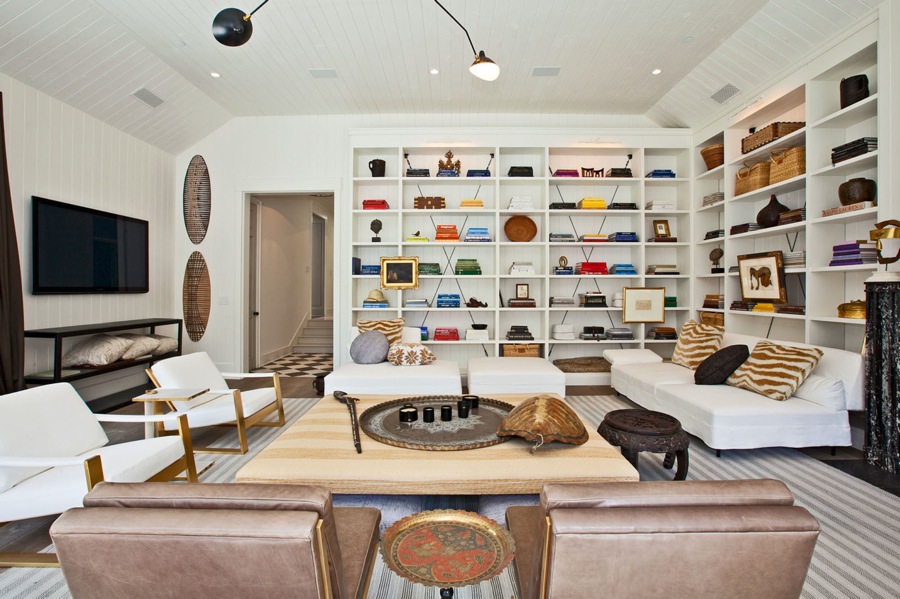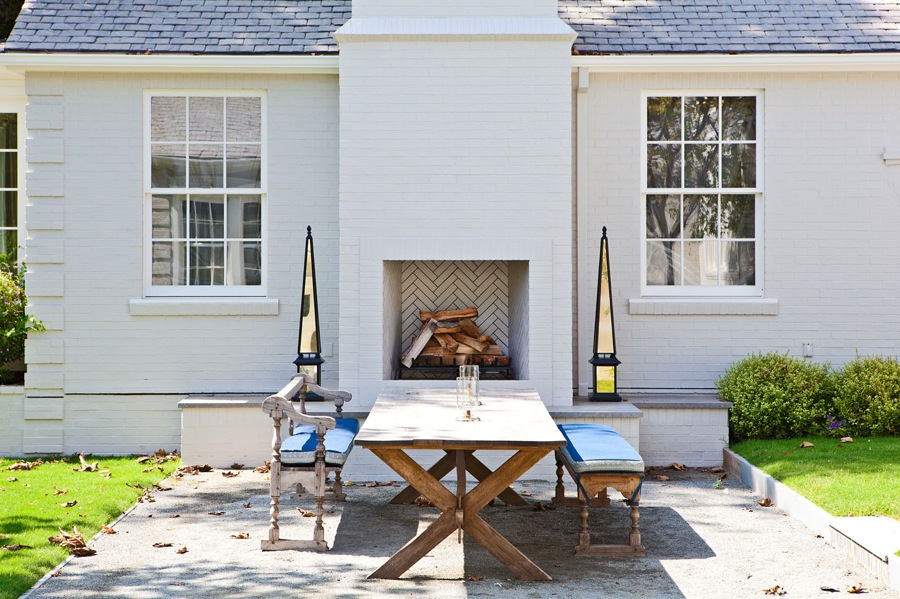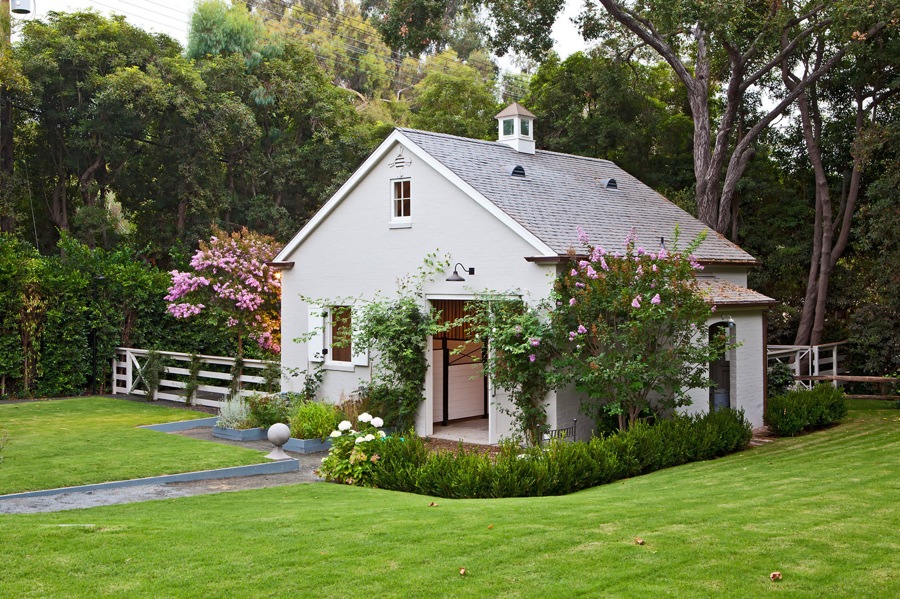 ...

---
Bike
- Posted September 18, 2012


...

---
The Lens
- Posted September 15, 2012
Kids have waaaay more fun!
Acting. Playing. Patterns. Pedals.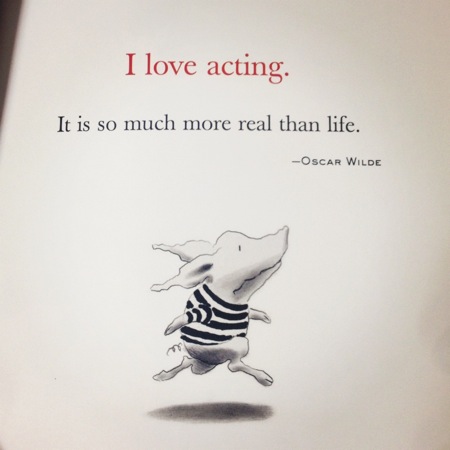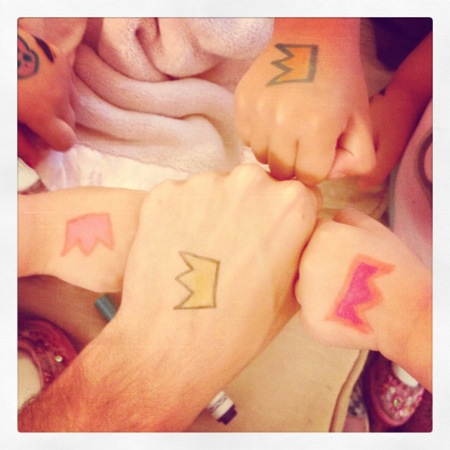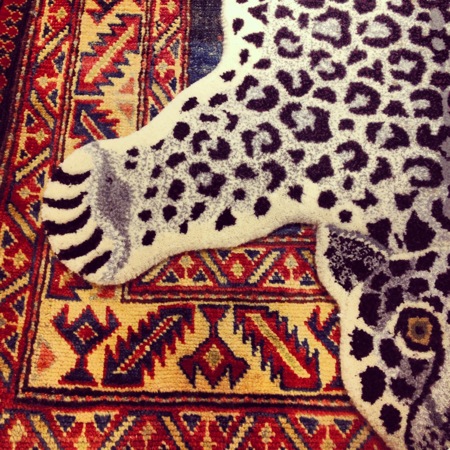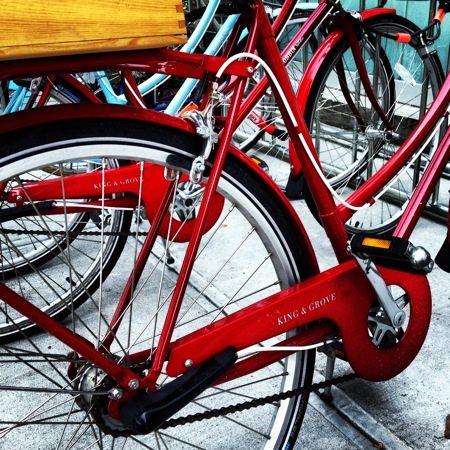 ...

---
See This Movie!
- Posted September 14, 2012



THE INTOUCHABLES

Go see this movie! One of the best we have seen in a long time! Funny, witty and well done. We shouldnt have to beg, just go!


...

---
The Lens
- Posted September 3, 2012
Reflecting on an Upper West Side sunset. The Williamsburg Bridge on a cloudy day. The lights of downtown Manhattan and JFK Airport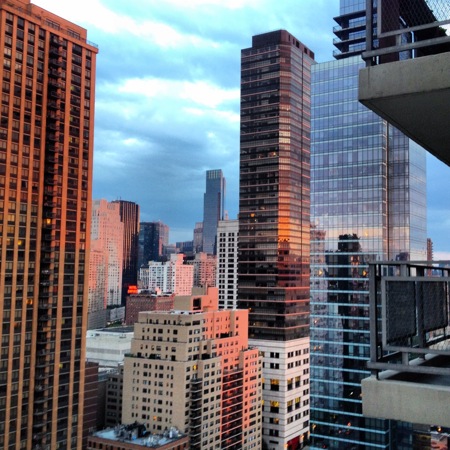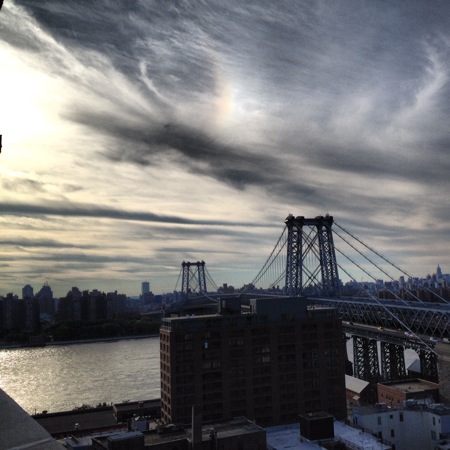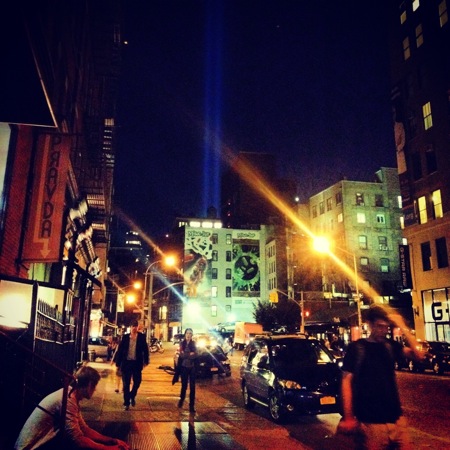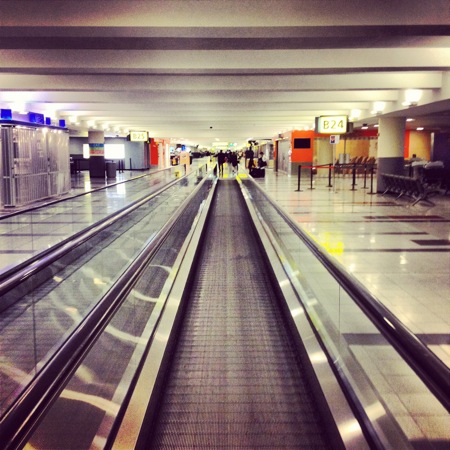 ...

---
Destination LA
- Posted August 31, 2012
WHERE THE WILD THINGS ARE
Nestled high in the hills, among luscious plants of eucalyptus and white tea, a hidden doorway to bungalow no. 3. With a soft tap against the door, an intriguing world reveals itself. Enter a fantasyland of seduction and scandal only found in your most untamed dreams. The smell of whiskey, sex and excess greet you, as sparked joints and lingering smokes soothe you. Tanned skinny bodies writhing around to the sounds of the gypsy guitar press up on you. Every face tells an incredible tale of wonder, mystery and mystique. This is where the wild things are. The cool kids. The 'in' crowd. Where characters come to life and the show never ends. In here, you can get away with anything. A smile sells it and the wink of an eye tells it. Everyone knows your name, yet no one knows who you really are.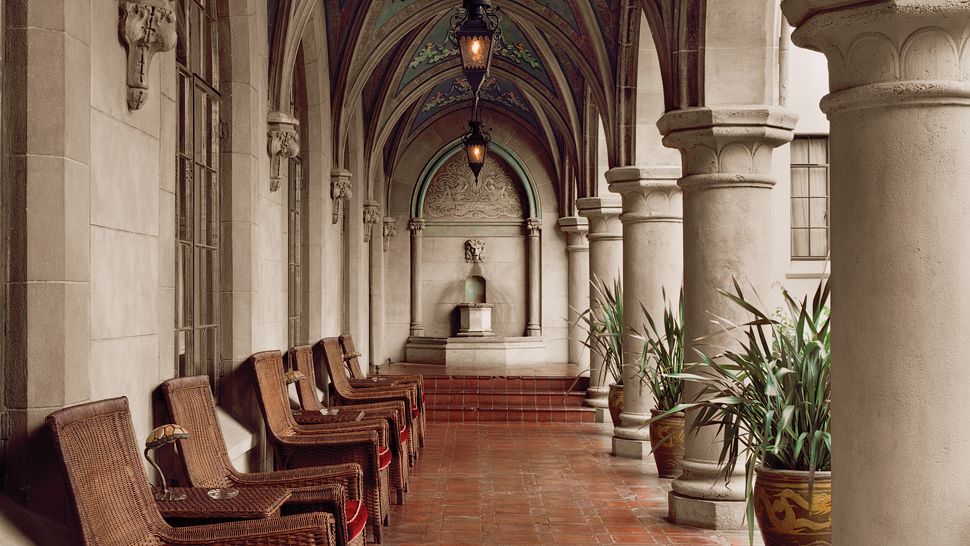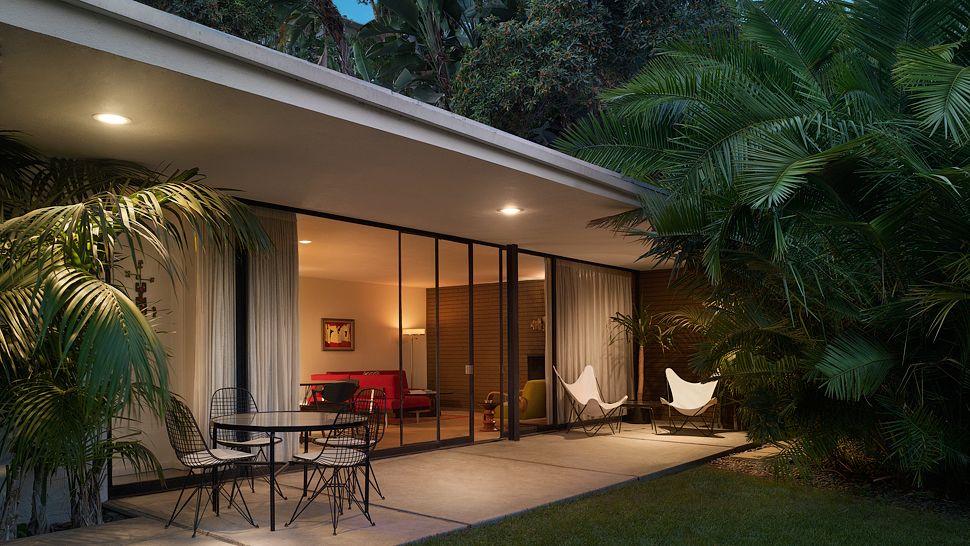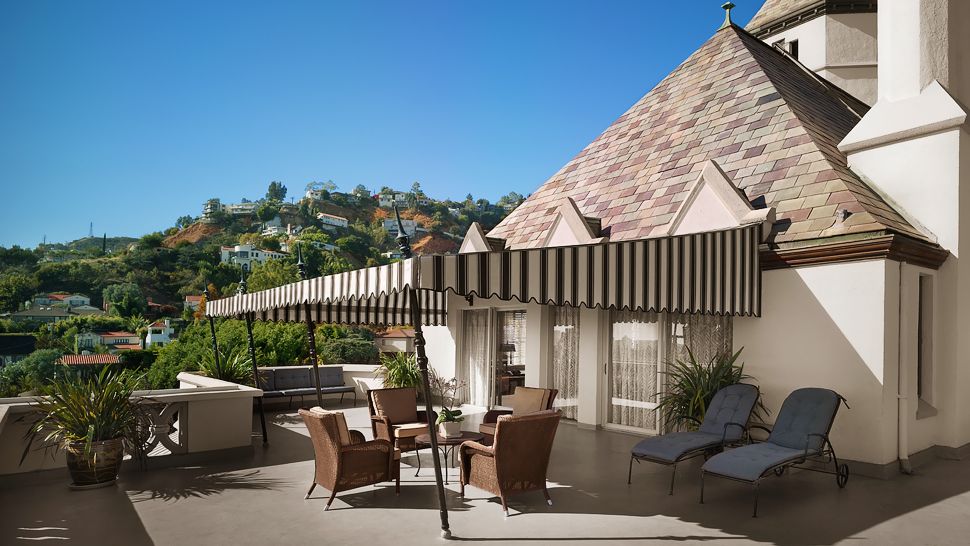 ...

---
The Lens
- Posted August 22, 2012
A peek onto the Soho House. A West Village home and its recording studio. An imported candy shoppe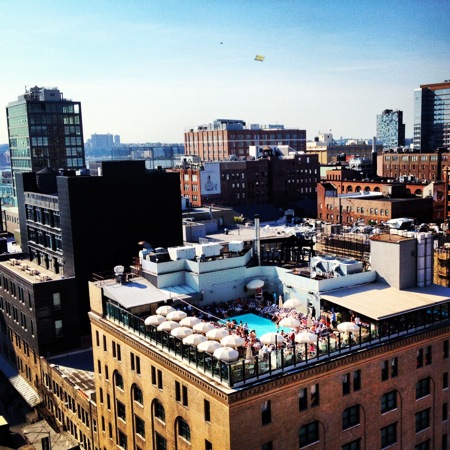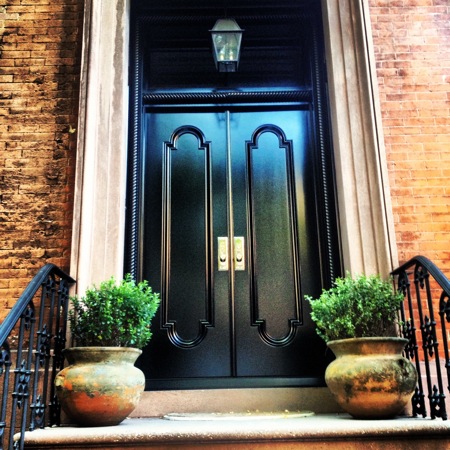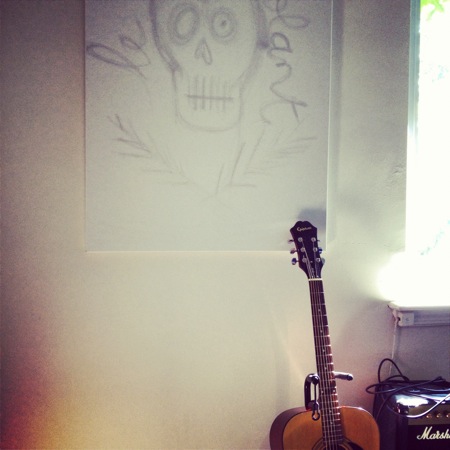 ...

---
BKLYN
- Posted August 17, 2012


...

---
Brooklyn
- Posted August 16, 2012
OY VEY!
Williamsburg is on fire! but don't worry, everyones safe!
Brooklyn in its most recent years has seen a heat wave of sorts. With its close proximity to Manhattan, sky rocketing real estate at unheard of pricing, prime underdeveloped spaces, and an all new, all-star basketball team, it has become a hipster hideaway far from the days when orthodox Jews ruled the streets.
The neighborhood which sits at the waterfront of the East River (overlooking the Manhattan skyline) is now home to some of the most unique and desirable properties in the country. With big names racing over the bridge to secure restaurant spaces, real estate opportunities and nightlife destinations, its no wonder why Williamsburg is so very hot!
Our newest guide highlights the best of BK. From the newest hotel hotspot to a mind blowing java pick me up, we've jam packed this special edition to keep you busy. So go explore Brooklyn - it may surprise you...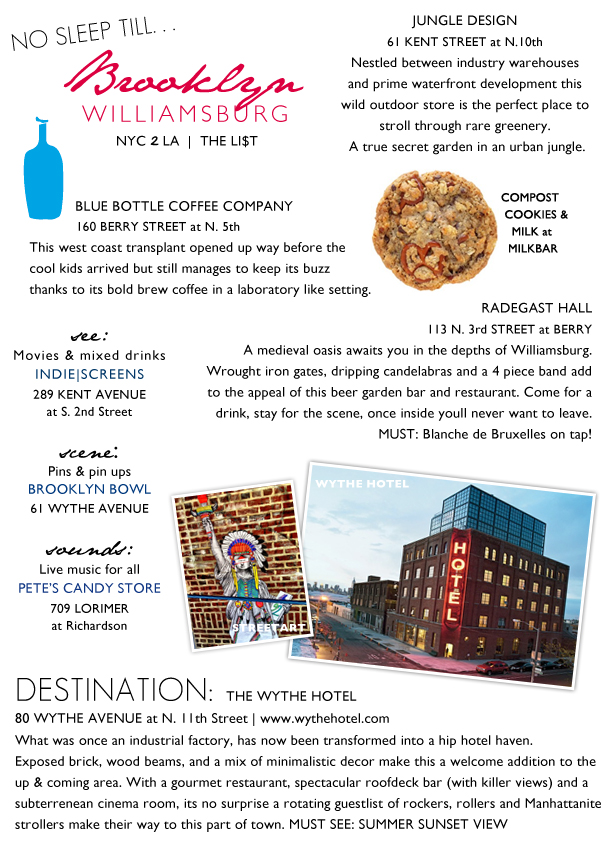 ...

---
The Lens
- Posted August 2, 2012
Sky views from Brooklyn and the Upper East Side. Street views from Tribeca & Soho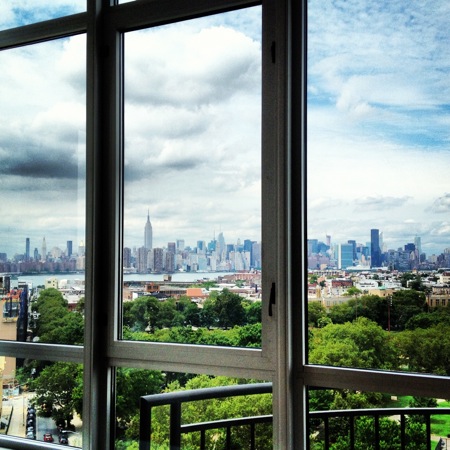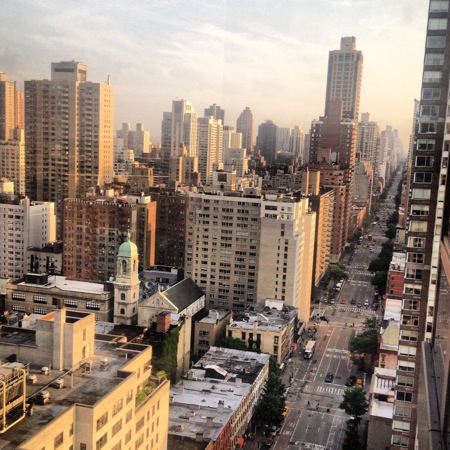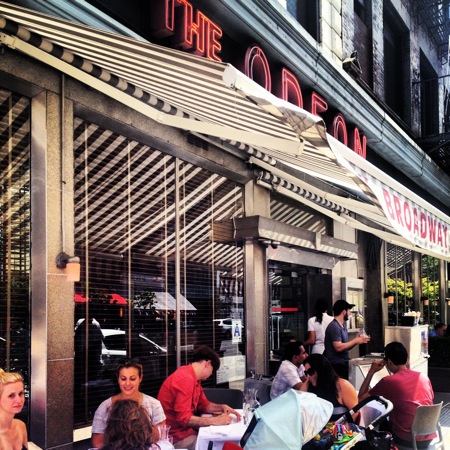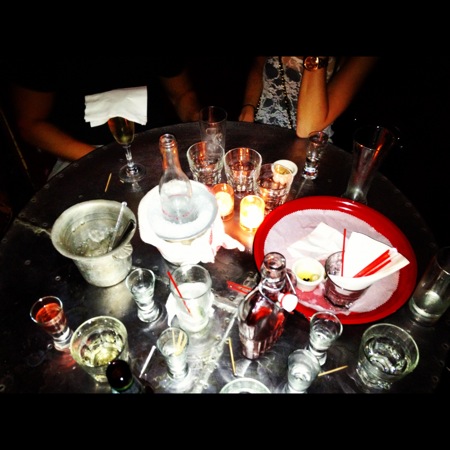 ...

---
Travel Tips
- Posted July 27, 2012



East Hampton - Bus vs. Seaplane

Thank you @caseyneistat


...

---
Summer Guide
- Posted July 25, 2012
Its hot. Really hot. Lets cool off. East Hampton here we come. Surfs up dude!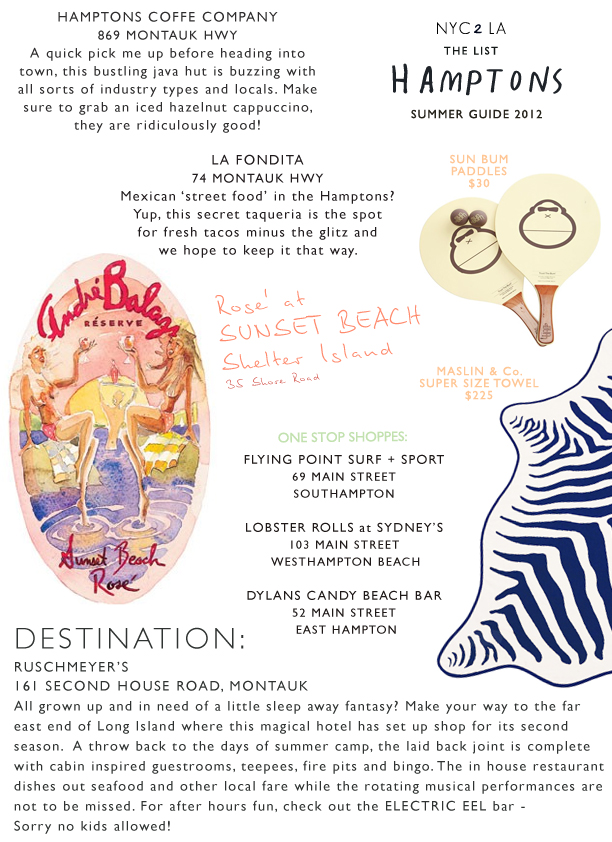 ...

---
The Lens
- Posted July 20, 2012
Tel Aviv Scenes
Coffee for 3. Penthouse apartment. Beachside breakfast. Ray of light.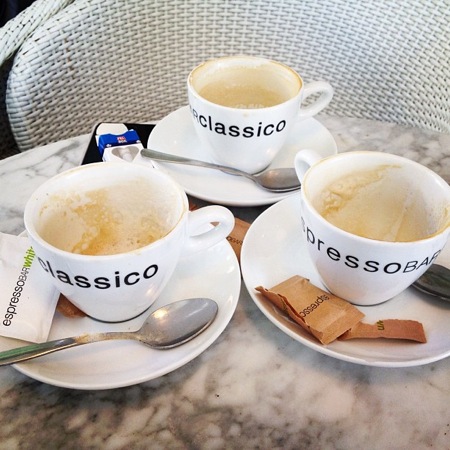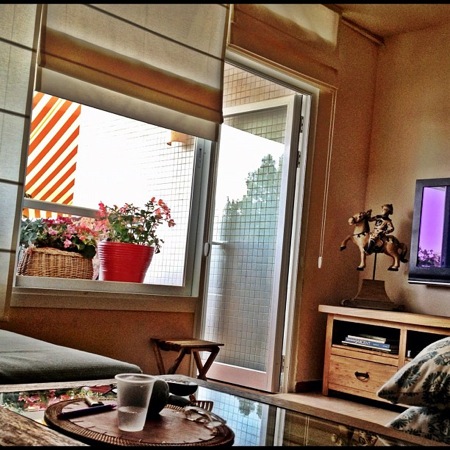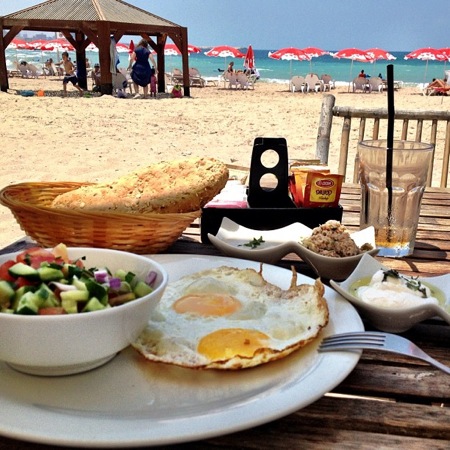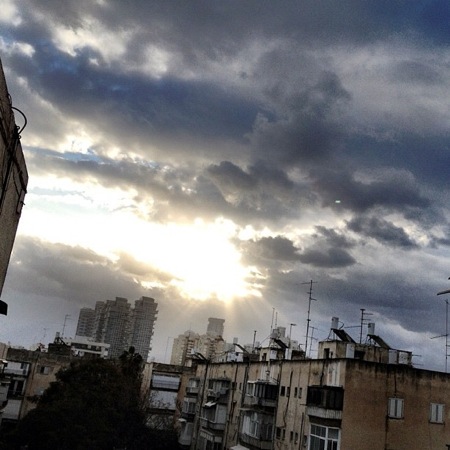 ...

---
Inspiration
- Posted July 17, 2012


...

---
Find Me!
- Posted July 12, 2012
WHERE IN THE WORLD...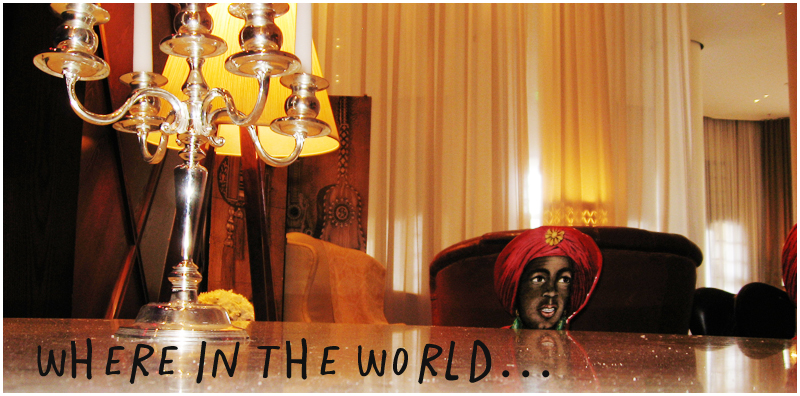 Email your answers, along with your name to info@nyc2la.com


...

---
The Lens
- Posted July 7, 2012
The Lens is a new weekly photo series capturing the events and activities lived out by the team at #nyc2la. From rare views and insider spaces to an exclusive look at extraordinary people, things and places. The Lens is a quick snapshot into the #nyc2la lifestyle and your ticket behind the scenes...Say cheese!
First up, A truly 'green' building, Madison Sq. Park art, Southampton Beach, A sun drenched penthouse.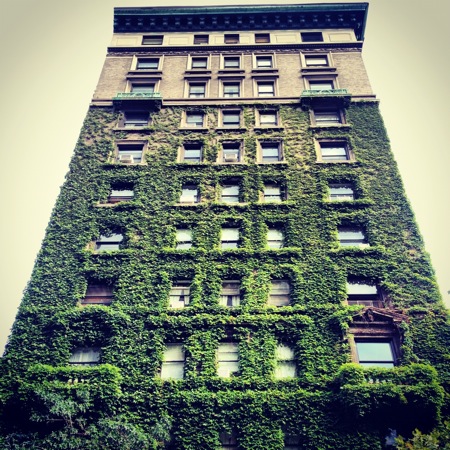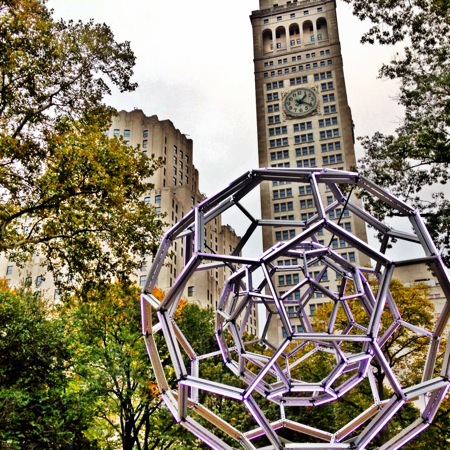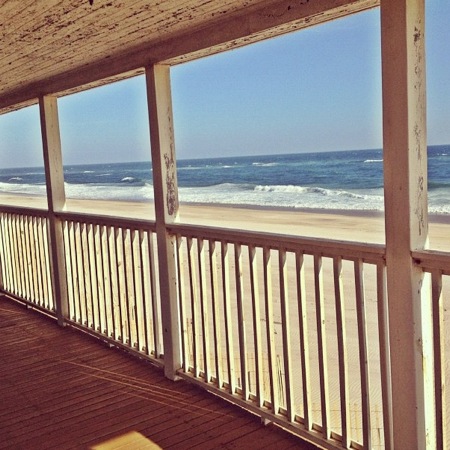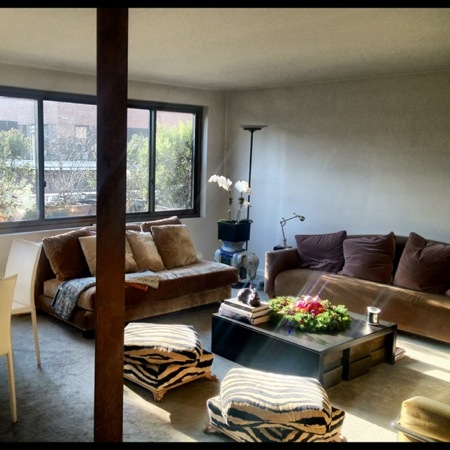 ...

---
Travel More
- Posted July 3, 2012


...

---
Tel Aviv Guide
- Posted July 2, 2012
Tel Aviv
Look no further. For fun in the sun & the sea, follow this guide and you'll make it just fine.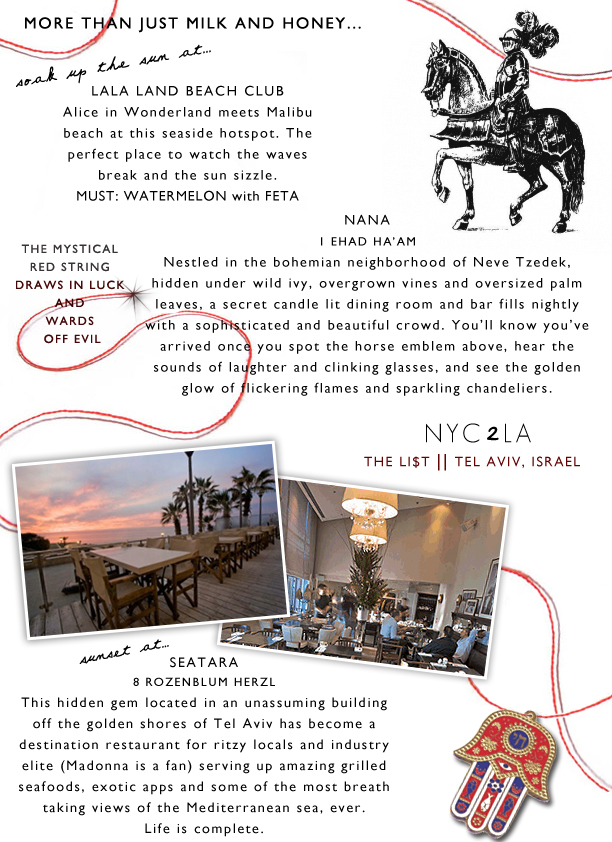 ...

---
Tel Aviv
- Posted July 1, 2012
MILK & HONEY
To some, Israel may seems light years away. To others, a short 10 hour plane ride takes you to a desert oasis fueled by surf, sun and booze.

This small yet powerful country has gotten its fair share of media attention, yet what you don't hear or see is how incredible it really is. A true promise land nothing short of spectacular with golden beaches, turqouise waters and a incredible mix of people and places.
We made our way far east (the Middle East to be exact) to what we thought would be a relaxing wedding weekend in Tel Aviv, but, what we got was a week of revelry with old friends, new friends, mid day beach parties, lavish dinners and a lot of late night debauchery.
If you had any thoughts on what this little city had to offer, multiply it by 100...then double it!
We spent our days in the sun and our nights at the bars. Ate at restaurants that rivaled New York and Paris, and even had time to soak in the salt water pools of the King David Hotel. You want picturesque streets...check. Tall and tanned beautiful girls...double check! An after hours scene that can only be imagined in the movies...check, check check!!!
From rooftop hoping, seaside breakfast, cafes spilling on to the sidewalks and mind blowing sunsets, it was hard to leave behind what we've always loved - A good time.
So until next time...Shalom from the land of milk and honey!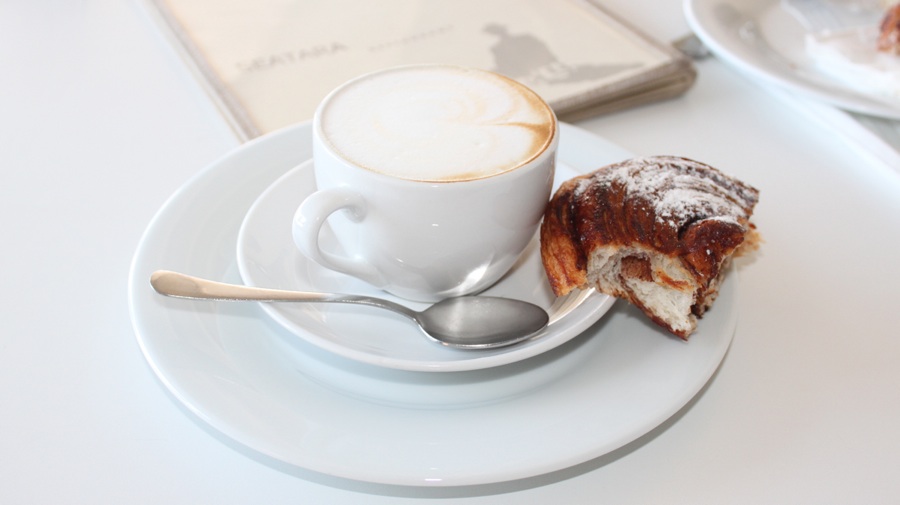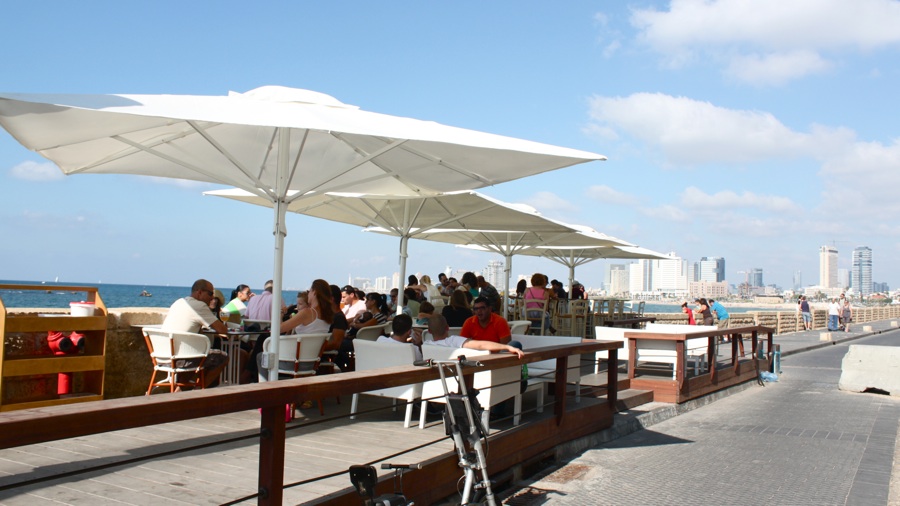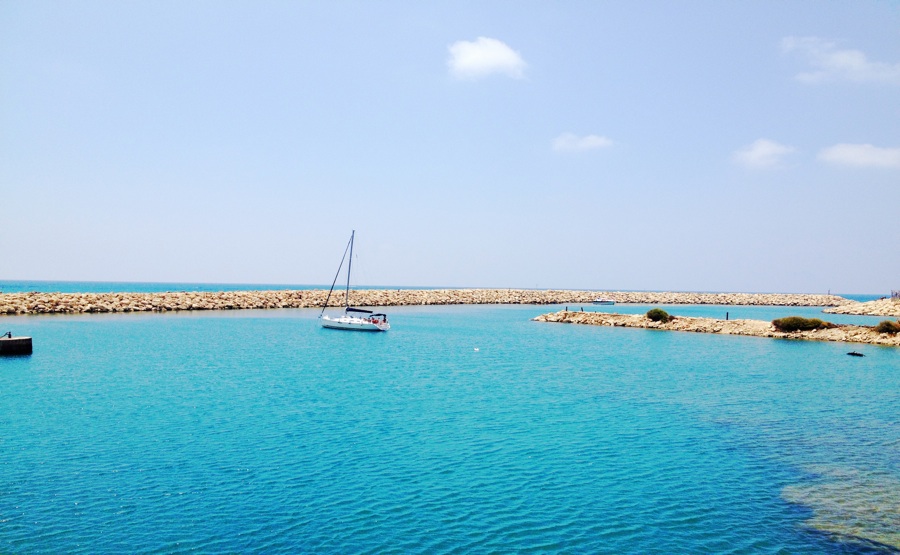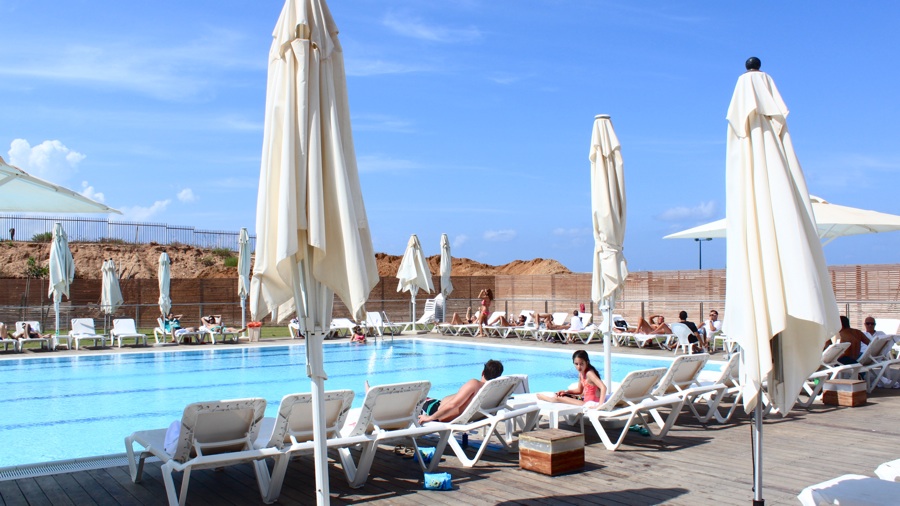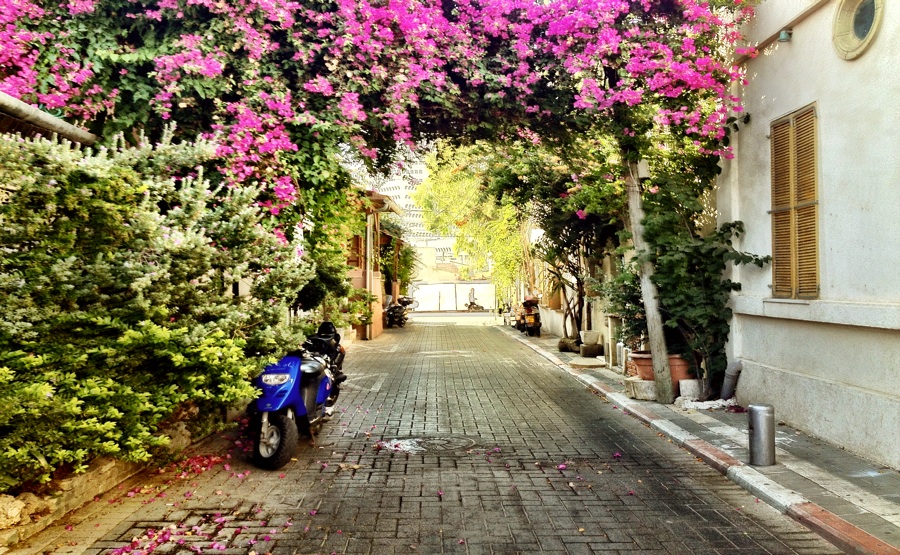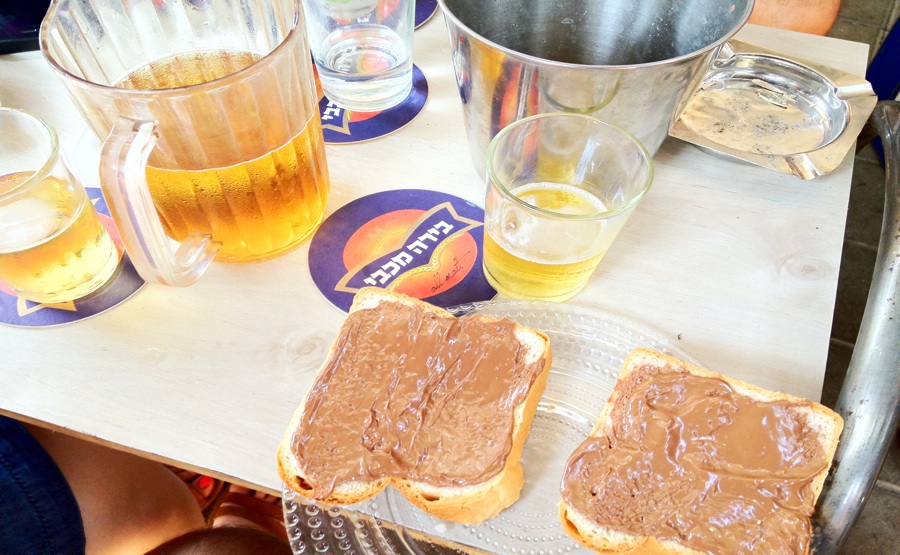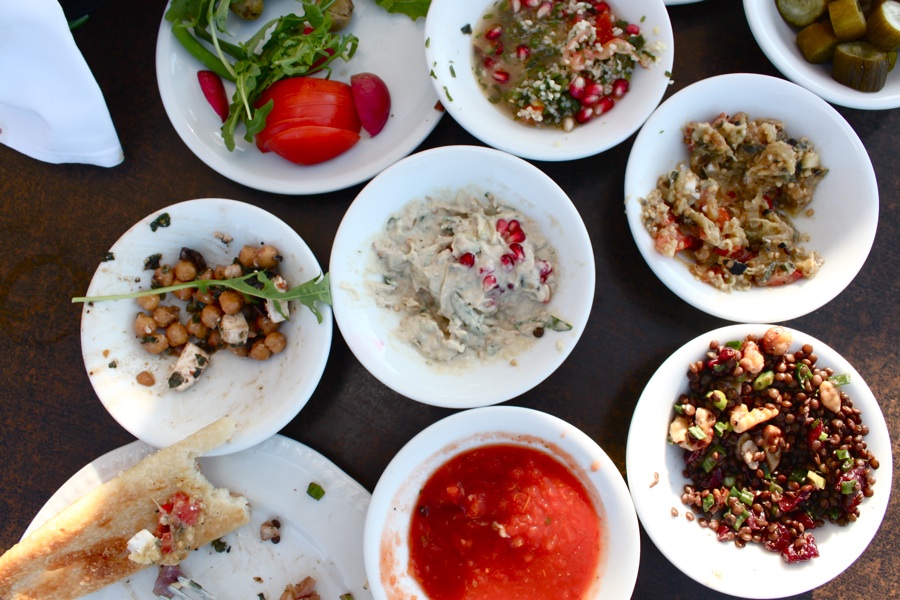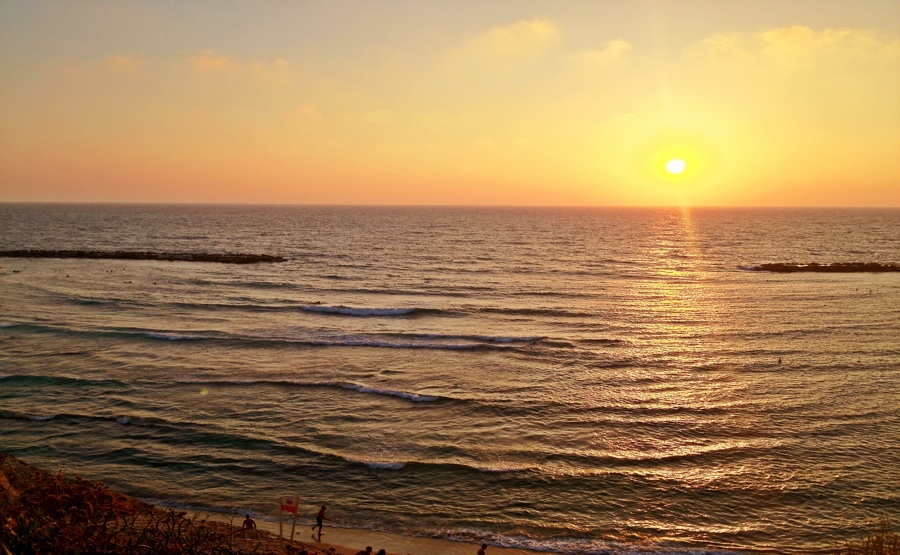 ...

---
Wise Words
- Posted June 23, 2012


...

---
Shirt Story
- Posted June 14, 2012
Shirt Story
They have arrived! They have arrived! Fresh from the presses and ready for action, our new super soft shirts are here to stay...but only for a limited time!
The first releases in a series of limited production apparel for the NYC2LA Neighborhood Collection, the Tribeca, New York and Malibu, California scripted designs capture the rock & roll cool and relaxed styles of both coasts.
These raglan baseball shirts feature hard white print on a blended poly-cotton solid black body. The classic NYC2LA stamped back and selected city on the front left breast makes it a winning combo day in or night out.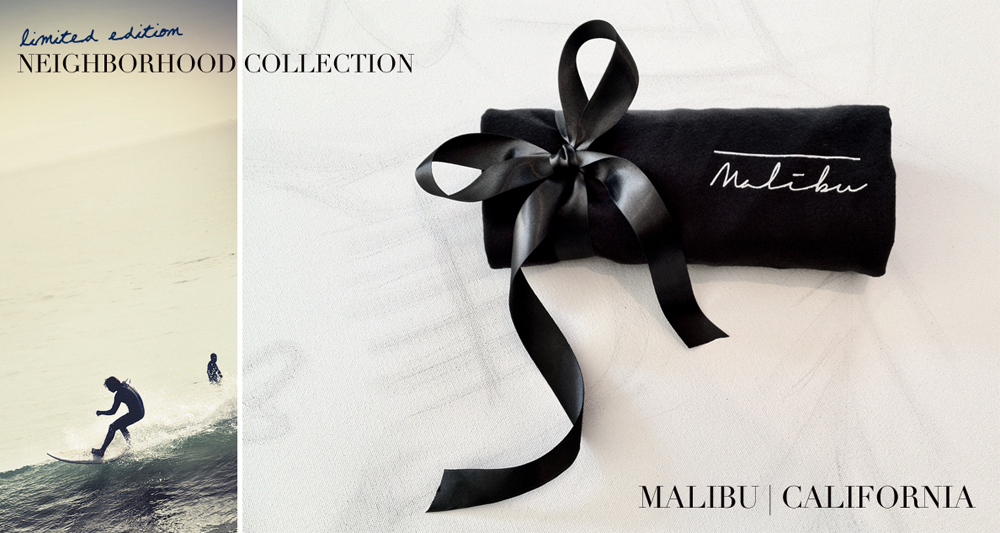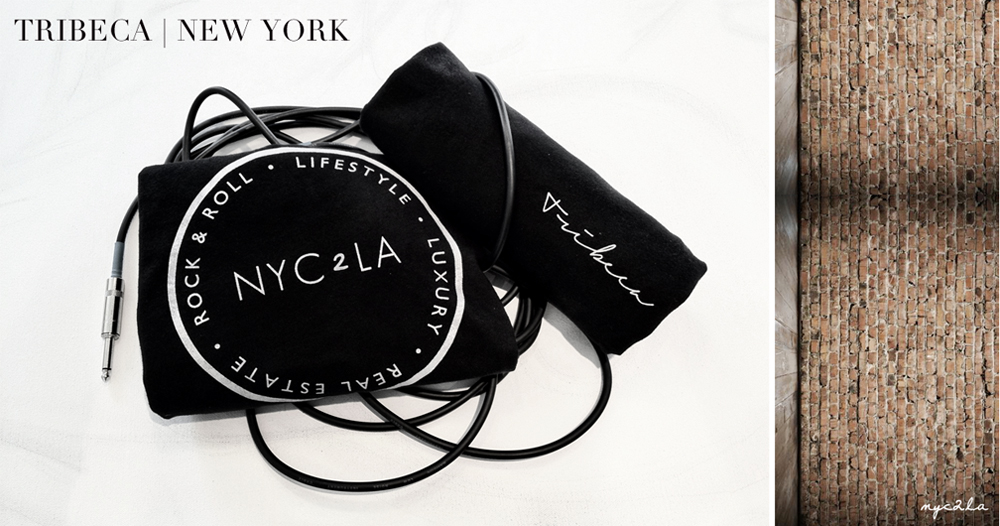 Shot on premises at HSP studios in downtown Manhattan.





...

---
God Save The Queen
- Posted June 6, 2012
EAST COAST LANDSCAPES
As the celebrations for the Queens diamond reign simmer down across the pond, today we are bringing you a taste of the English countryside, in New York!
Here now, an inside look, behind the hedges of some of the most incredible landscapes and estates that rival even the royal-est gardens of London.
Can you guess which one is of Central Park?!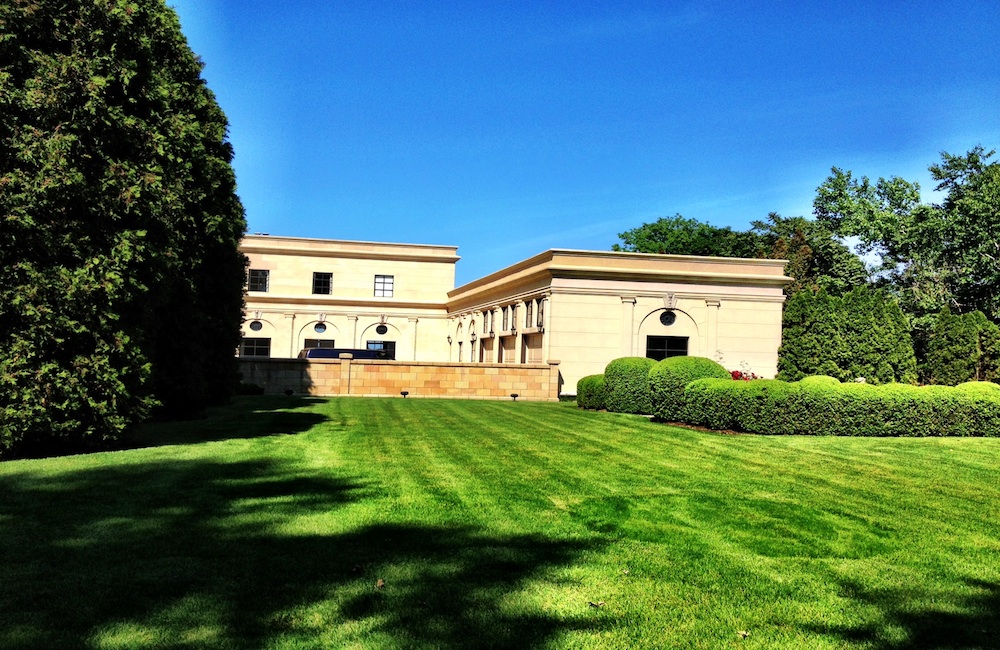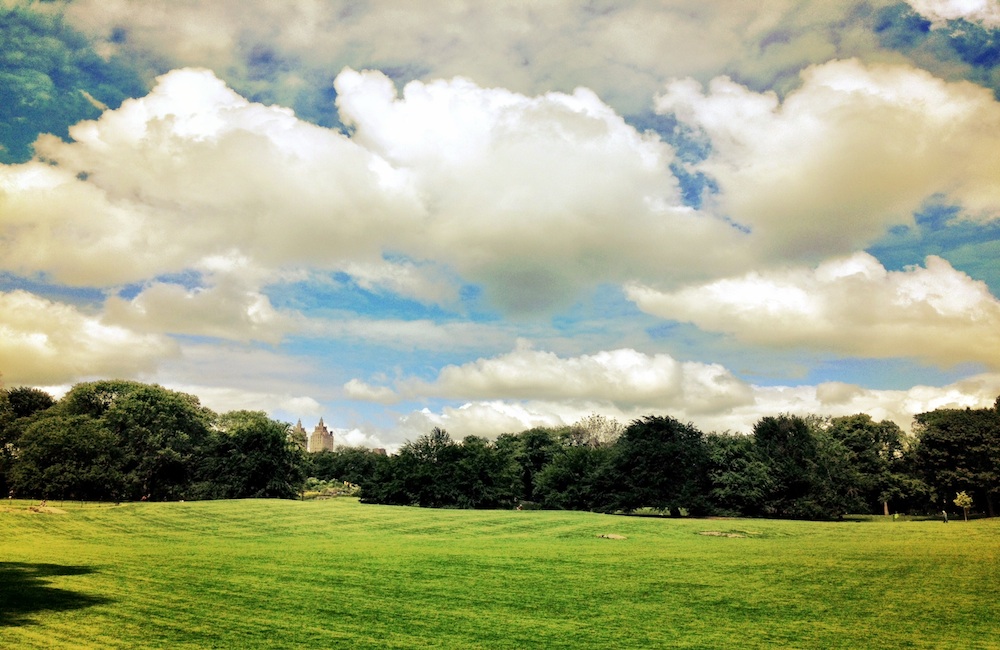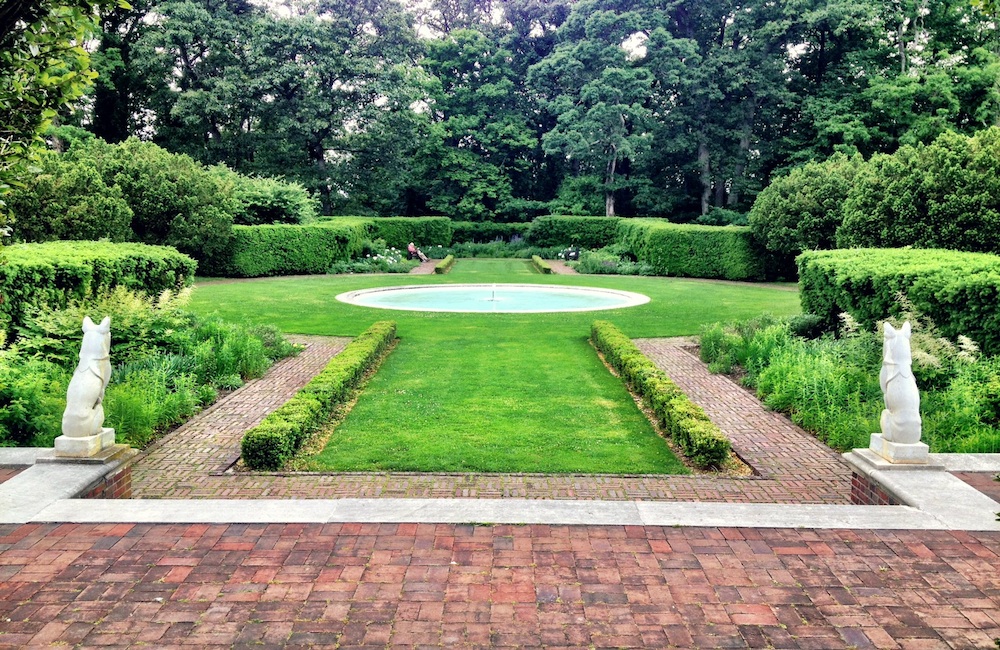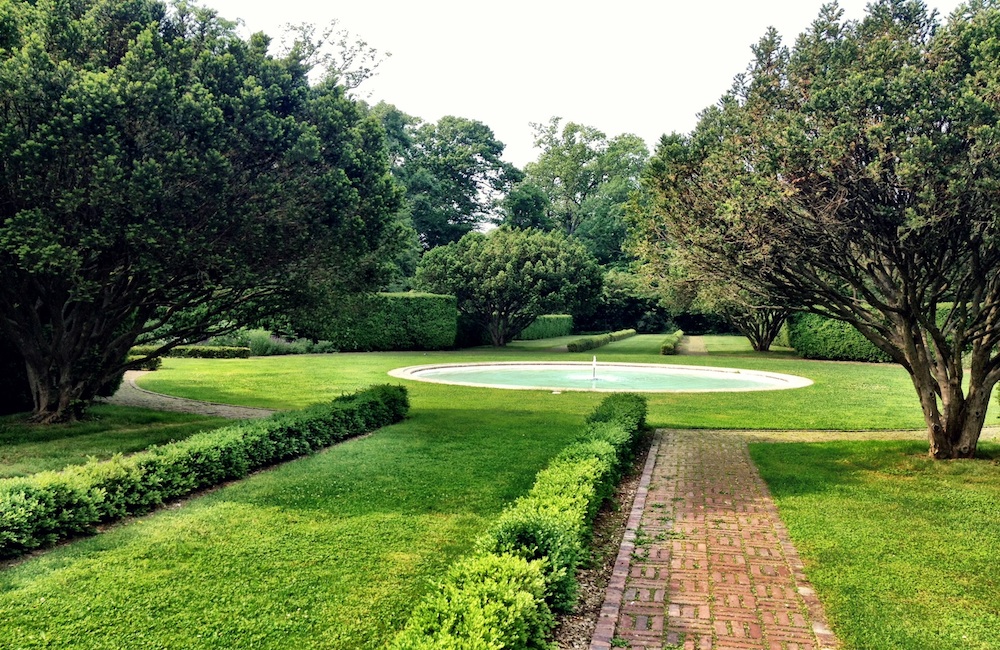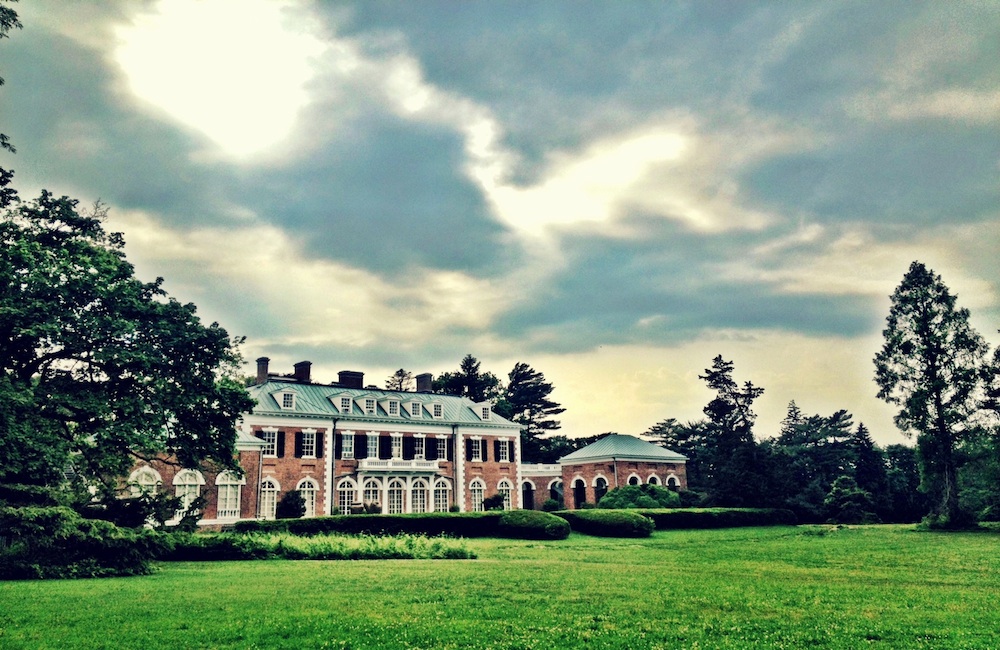 ...

---
Have we all gone mad!?
- Posted March 26, 2012


...

---
The Lens
- Posted March 20, 2012
Hong Kong Part 3
In line for Michelin starred dumpings. Bright colors at the Temple of 10,000 Buddahs. Nightlife. Sad to say goodbye :(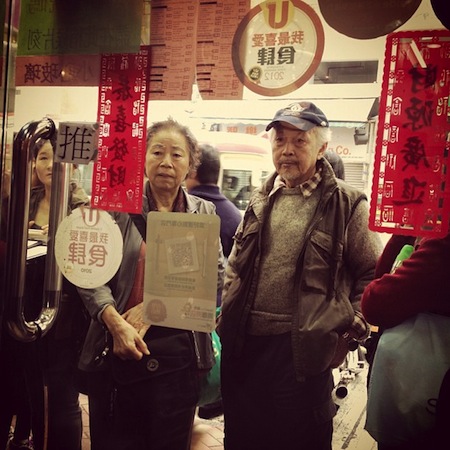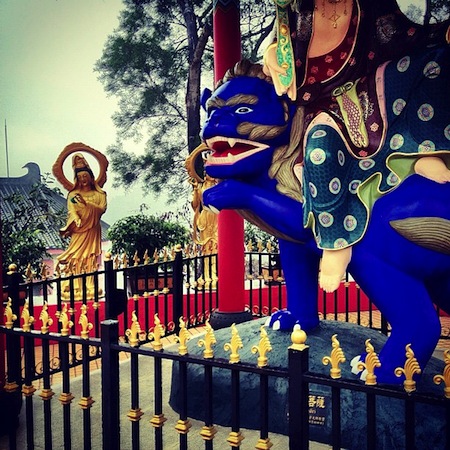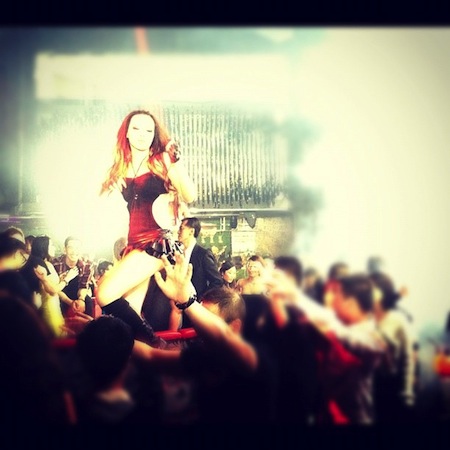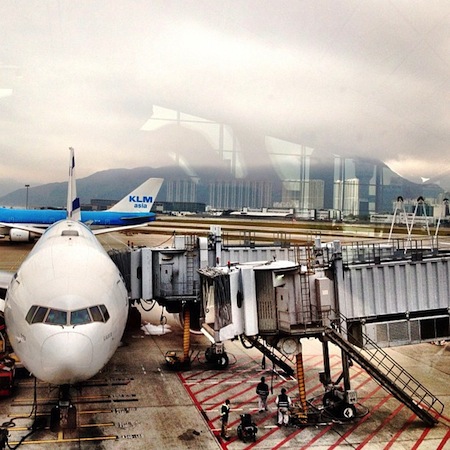 ...

---
The Lens
- Posted March 20, 2012
Hong Kong Part Deux
Goldeneye in Macau. The views from Dragon back Island. Tea time at the Peninsula. $$$.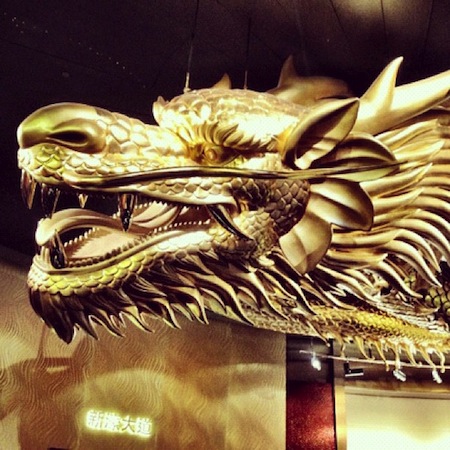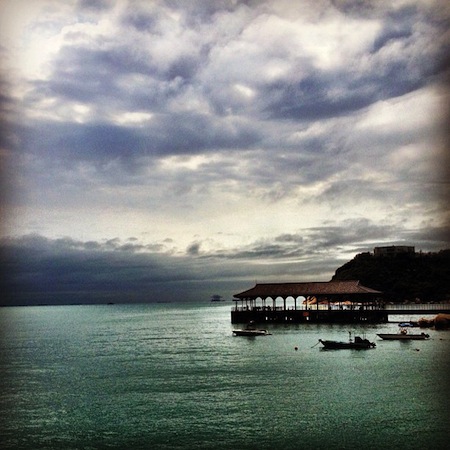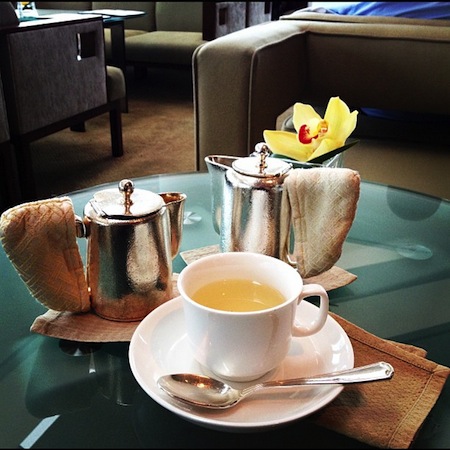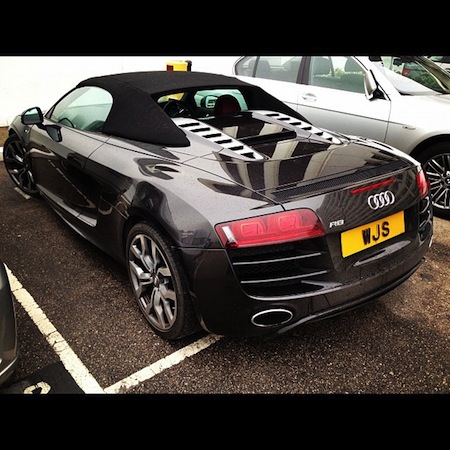 ...

---
The Lens
- Posted March 19, 2012
Hong Kong Part 1.
Just landing. First class. Neon. Spectacular views from Victorias Peak.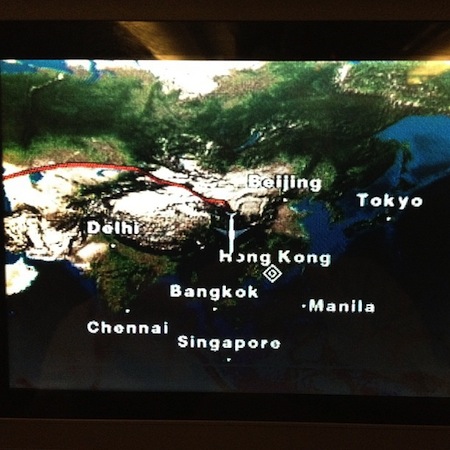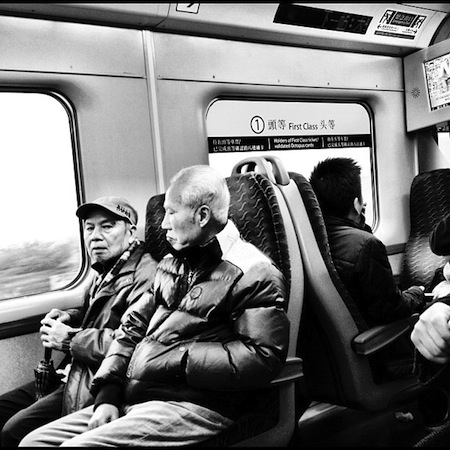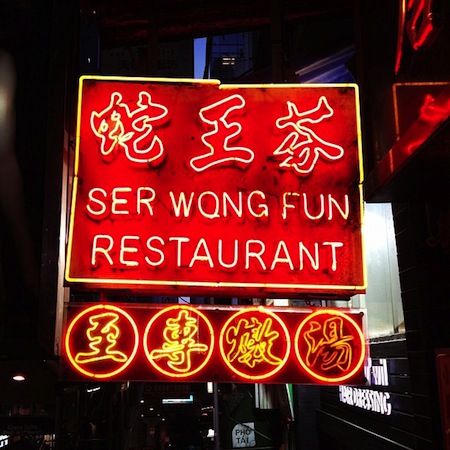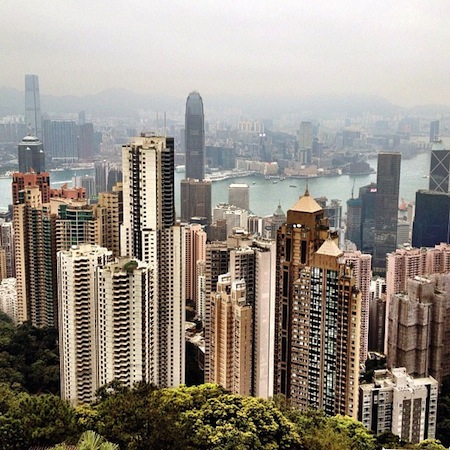 ...

---
Welcome to Hong Kong
- Posted March 18, 2012
From our travels to yours... What was once a far away land is now a familiar face.
We

Hong Kong!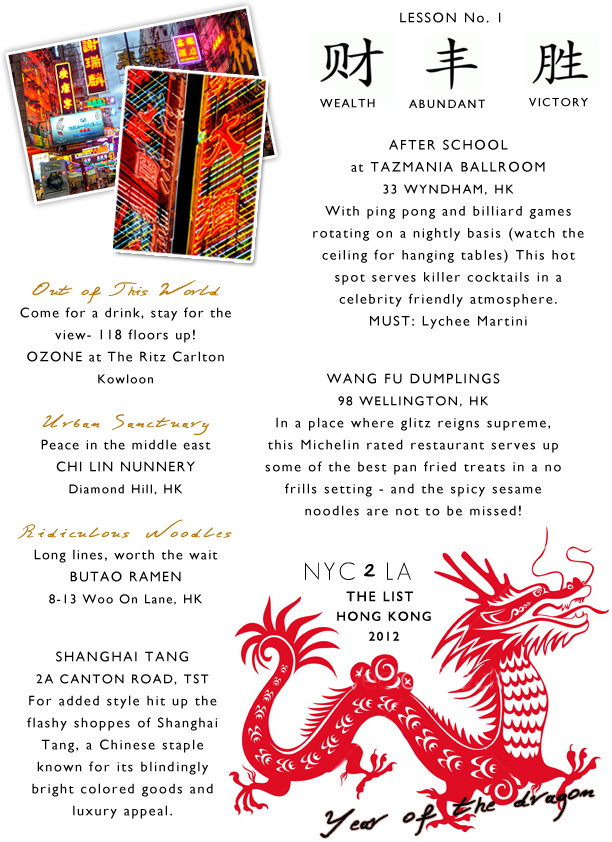 ...

---
Hong Kong
- Posted March 16, 2012
EAST MEETS WEST
Take the sights of Manhattan, the seaside appeal of LA and the flashy high rises of Miami ship them across the globe and plant them in the Orient - Enter Hong Kong, a bustling metropolis of fast paced high style with a mix of rich history and picture perfect design.
This was our first time touching down in the Asian city and we were simply amazed. A foreign place with a familiar feeling, where the steamy streets fill with market vendors and Chanel toting socialites, hanging goose heads and flopping fish carts share the road with Bentleys and Benzs', and hot dumplings and brothy noodle soups bring locals and tourists together for mid day snacks. Not to mention the abundance of incredible 'shopping pavilions' packed with flashy brand names and the many many buyers who love them.

Hong Kong as many don't realize is a country of its own, chiseled off from mainland china, yet retaining its ancient traditions and historical background. A wonderland of temples, monasteries and Buddhas can be discovered at every turn - Just follow the smell of smokey incense and the sights of flickering candles burning at all hours of the day. Even when fortune tellers and red paper lanterns dot the path ways, the Western influences are continually present. From the first class subway system (which in comparison to New Yorks' is superior) to the glassy high rises reaching record setting heights, we just couldn't get enough. Couldn't get enough of the killer views 118 floors up at The Ritz Carlton bar, Ozone, the late nights at Tazmania Ballroom, the high rollers table in Macau, our weekly gatherings at the Happy Valley race track and the mind blowing escalator rides to the top of Victoria's Peak.
For a taste of China with all the appeal of a high tech playground, head out East to the adventure filled island of Hong Kong. Just don't forget your Black Card.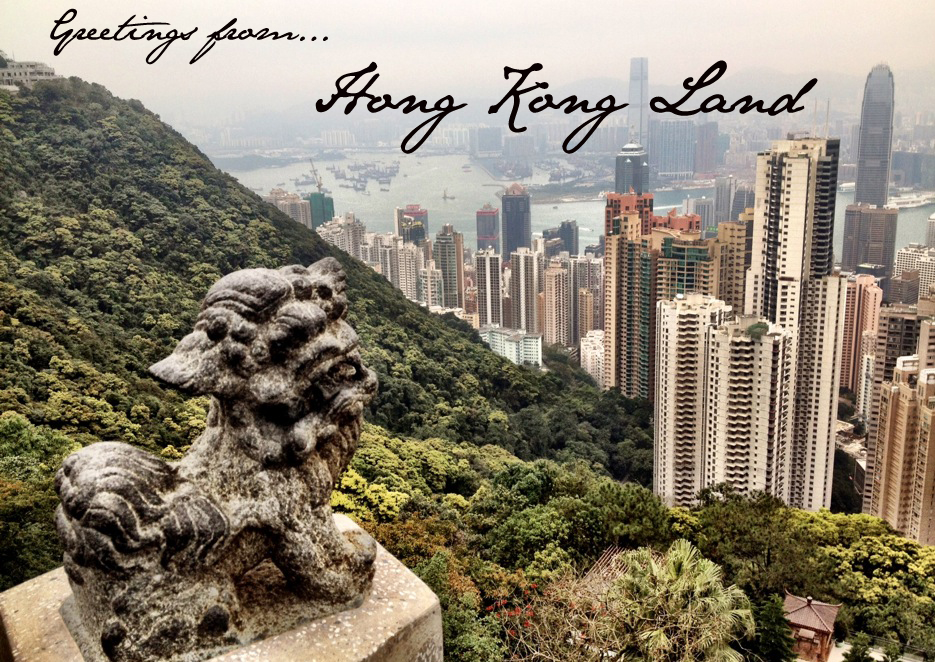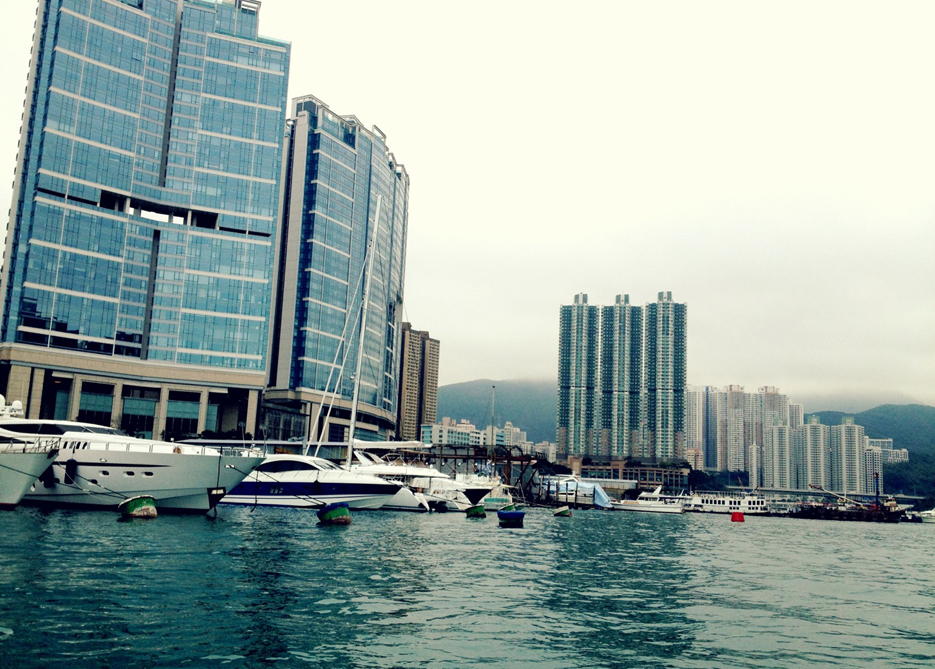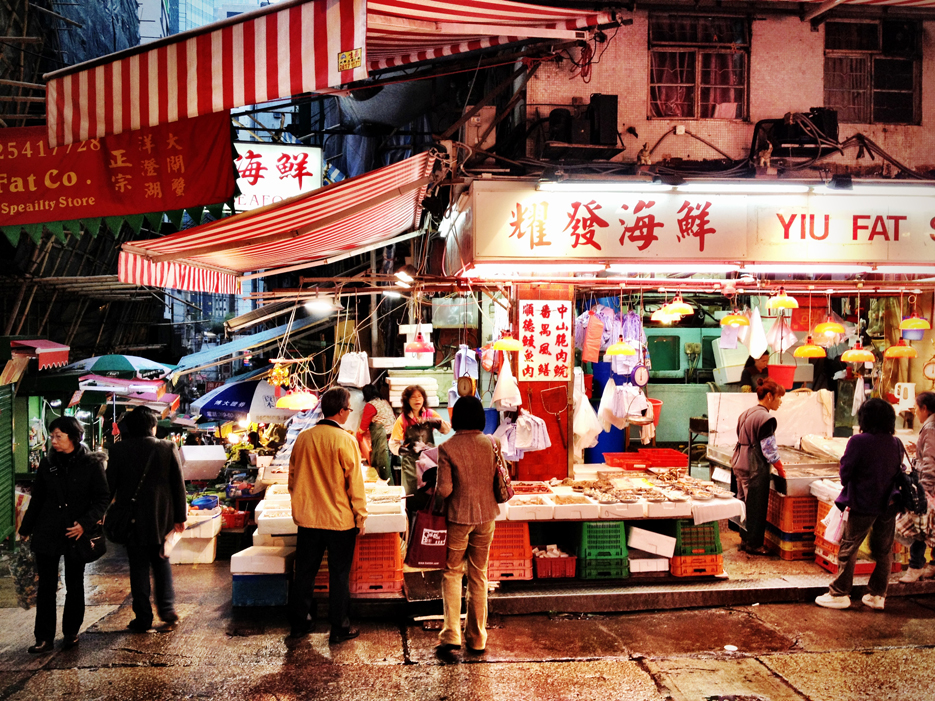 ...

---
Day & Night
- Posted February 17, 2012



The good old days...


...

---
Do
- Posted November 30, 2011


...

---
Half Baked
- Posted November 7, 2011
EAT ME
These minis cakes, eaten by royalty are also the perfect snack to kick those cold city blues to the curb. If you know whats good for you, you better get to work on these cookies. Or better yet, have someone else make them for you.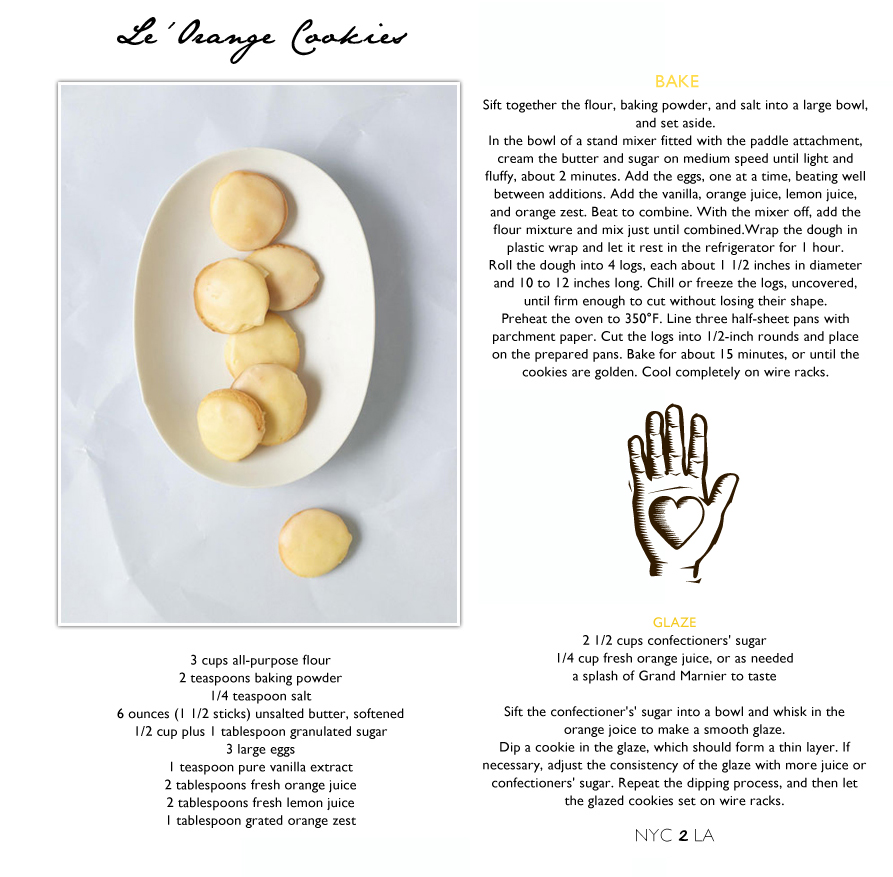 ...

---
Obsessions
- Posted October 3, 2011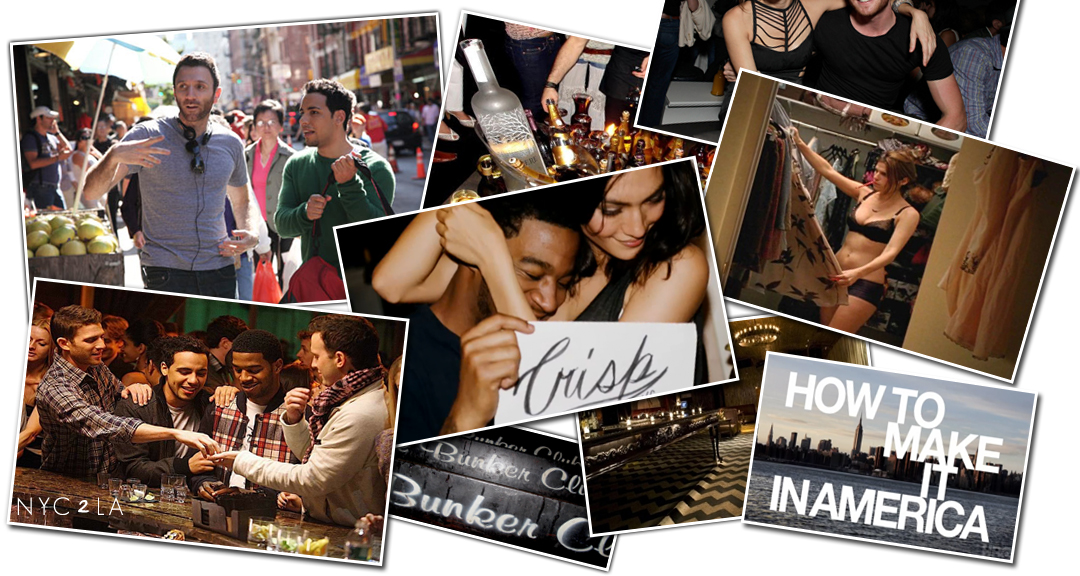 ...

---
Shelter
- Posted September 6, 2011


...

---
Peek!
- Posted September 1, 2011
INSIDE THE AD MAN'S MANSION
We love Donny Deutsch, but we're really loving his ridiculous Upper East Side townhouse!
The land marked limestone mansion nestled between 5th Avenue and Madison Avenue is surrounded by the Metropolitan Museum of Art, designer shoppes, world class restaurants and glorious Central Park.
Upon entering the 5 floor, 5 bedroom, 15,000 square foot home, you are greeted by eye popping artwork, architectural details and the energetic appeal only Donny D can pull off.
After undergoing a complete remodel, the home on Manhattans gold coast features a chefs kitchen with Miele appliances and white marble counters, glass and stone floating staircases, entertaining galleries and a rooftop gym with outdoor sundeck.
Andy Warhol and Damien Hirst paintings line the walls, while the bedroom decor is straight out of a magazine (and now in one). The property is truly a work of art.

Pick up this months Architectural Digest for the full tour, but in the mean time feast your eyes on some interior snaps below.
For those interested in similar properties, please contact our team.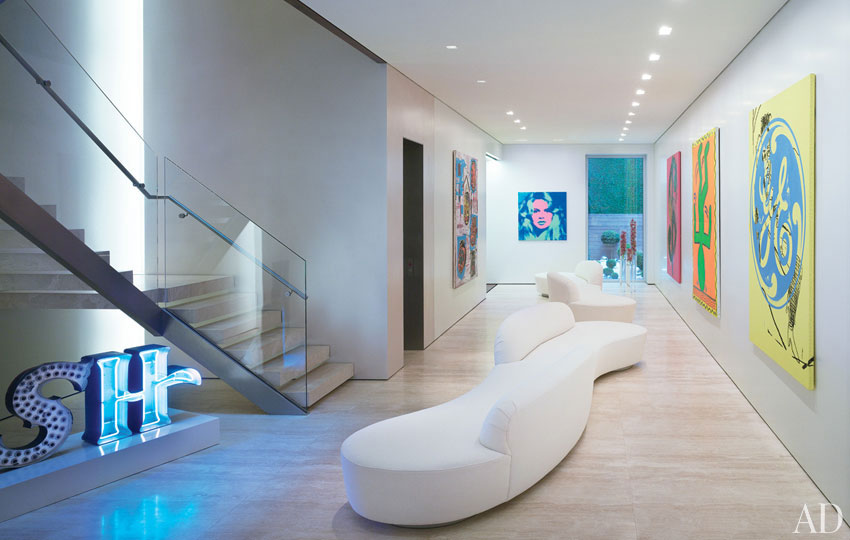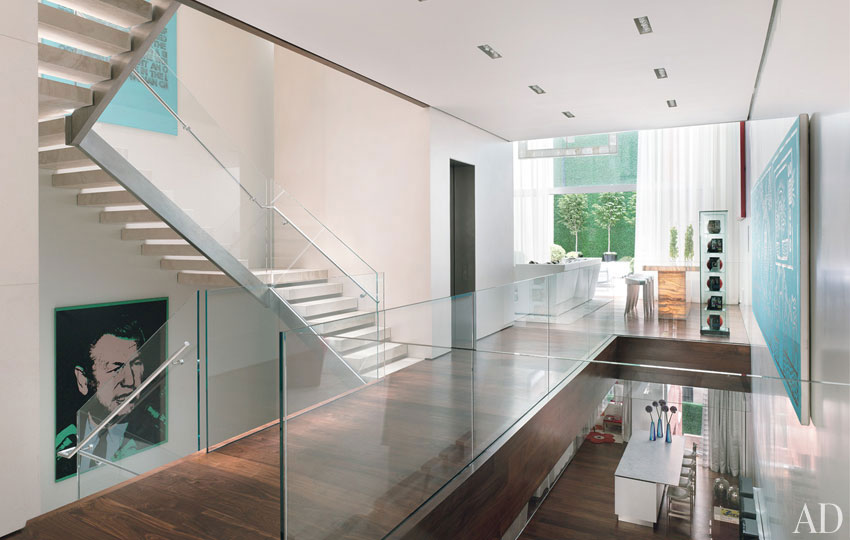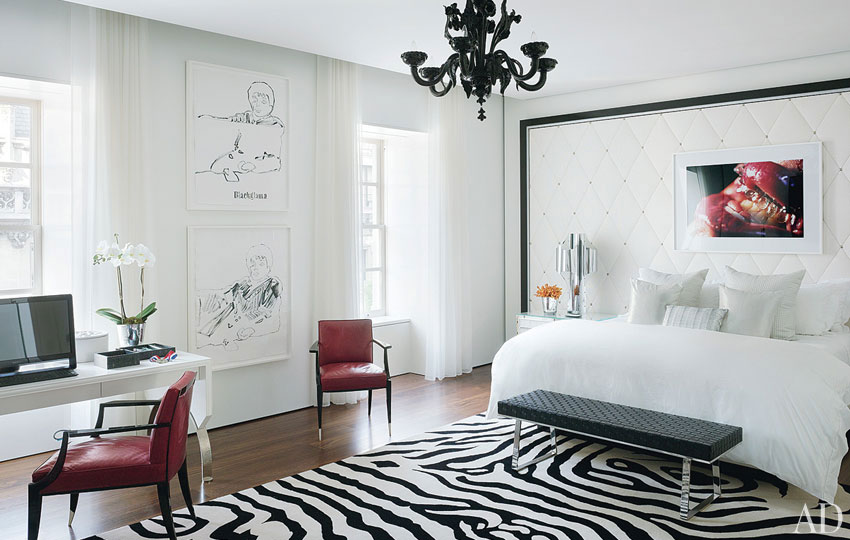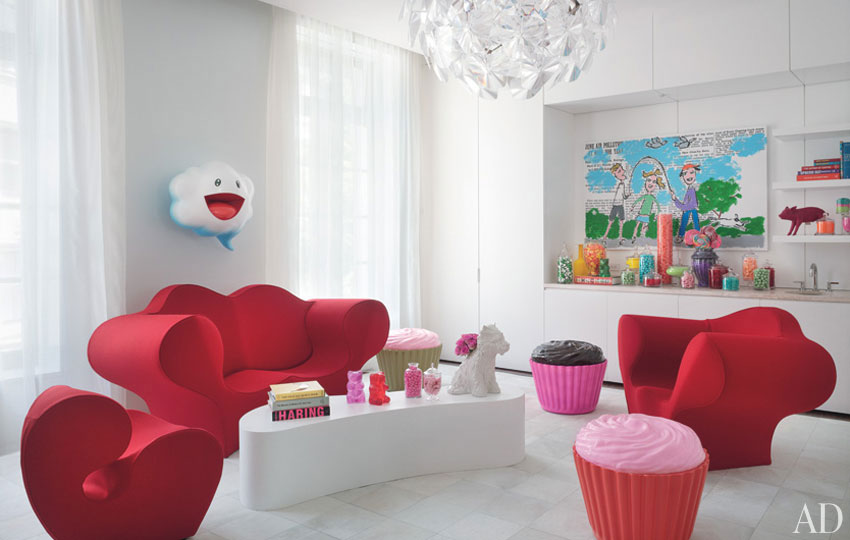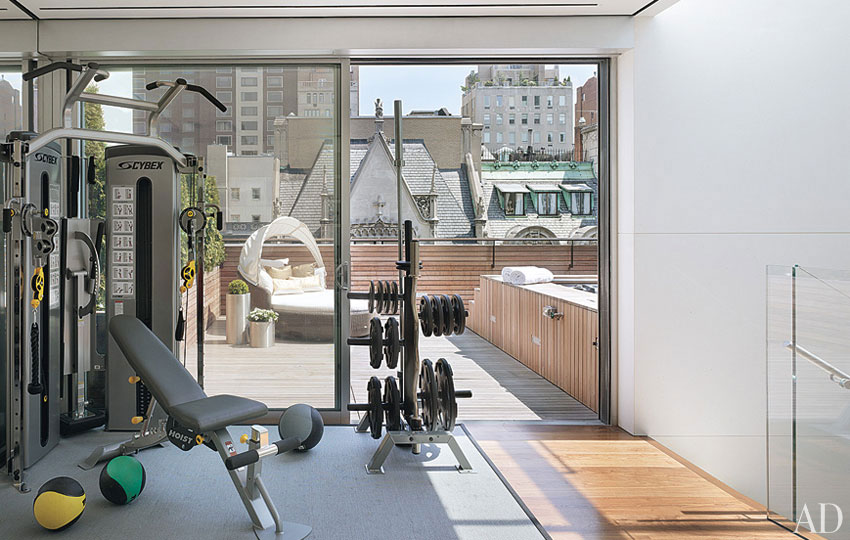 ...

---
Tee Time
- Posted August 27, 2011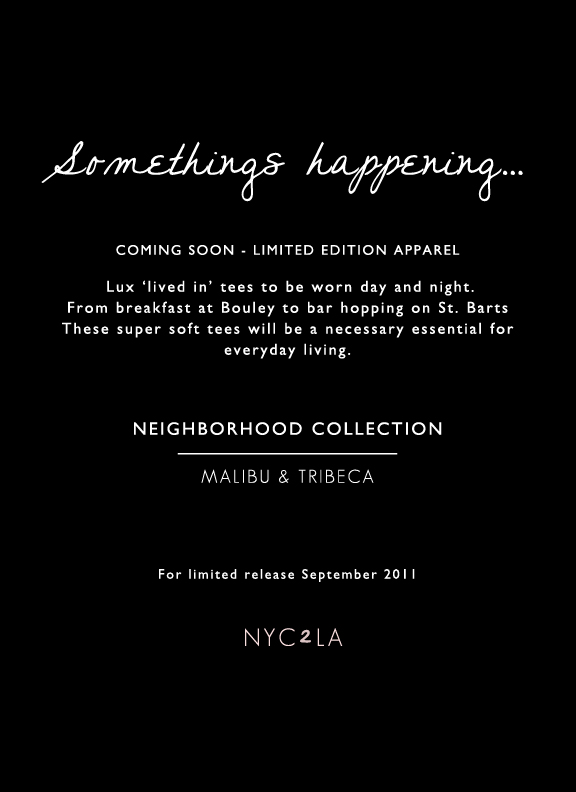 ...

---
Amy Winehouse
- Posted July 23, 2011
CLUB 27
Say what you will, but Amy Winehouse was one talented girl. Her rich soulful voice, those dramatic antics and that unforgettable stage presence, turned her into one of the worlds most recognizable and infamous artists of this generation.
Ironically, her untimely death grants her access to one last club - the notorious '27 Club' - a group of superstar musicians who have died at the ripe age of 27. 'Members' includes Jimi Hendrix, Janis Joplin, Jim Morrison, Robert Johnson, and Nirvana's Kurt Cobain.
Call it tragedy, destiny or coincidence, but singer Amy Winehouse was a true talent and really brought the rebellious rock and roll spirit back to music. Amy you will be missed.
"She was an extraordinary musician with a rare intuition as a vocalist… I was honored to have the opportunity to sing with her" – Tony Bennett
"Waste of glorious sublime talent, which I feel I'm fucking gutted. I tried with her, I tried twice." – Courtney Love
"She was my musical soulmate & like a sister to me. this is one of the saddest days of my life" – Mark Ronson
"I can't even breathe right now…I just lost one of my best friends. I love you forever Amy and will never forget the real you!" - Kelly Osbourne
"I remember thinking how incredibly difficult it must be to live on the other side of that door, knowing that you're hunted 24-7, that to walk down the street to the pub is a news-making endeavor that's probably not worth the hassle, how frustrating it must be to constantly have to occupy yourself indoors. No wonder Amy Winehouse was drawn to drugs -- it was her mental escape, since physically running was not an option." – Shirley Halperin, The Hollywood Reporter
"I tread a troubled track...my odds are stacked" - Amy Winehouse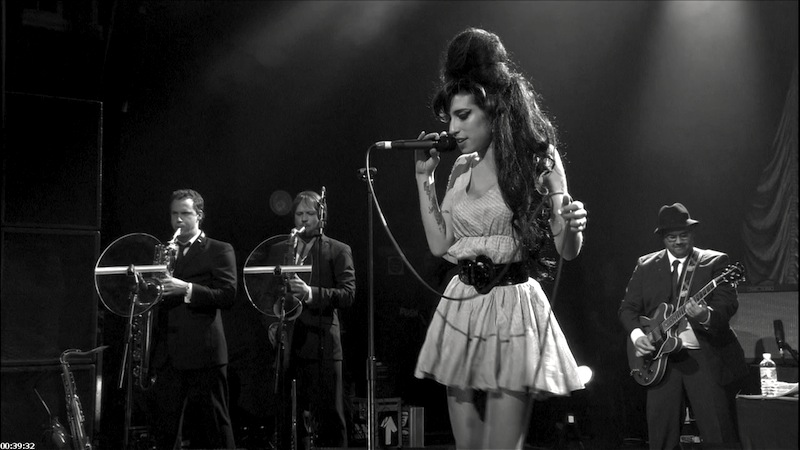 ...

---
Trend Watch
- Posted July 22, 2011
WHAT WE LOVE RIGHT NOW

The Talks

The Talks is a online interview magazine, updated weekly with some of the best babble in art, fashion, film, music and sports.

New talks take place throughout the year when writers Johannes Bonke and Sven Schumann travel the world to meet these world-renowned figures - Everyone from Mick Jagger to Meryl Streep!

Our favorite session so far…Mr. Jack Nicholson, infamous womanizer, well trained actor and someone who knows how to put on a good show.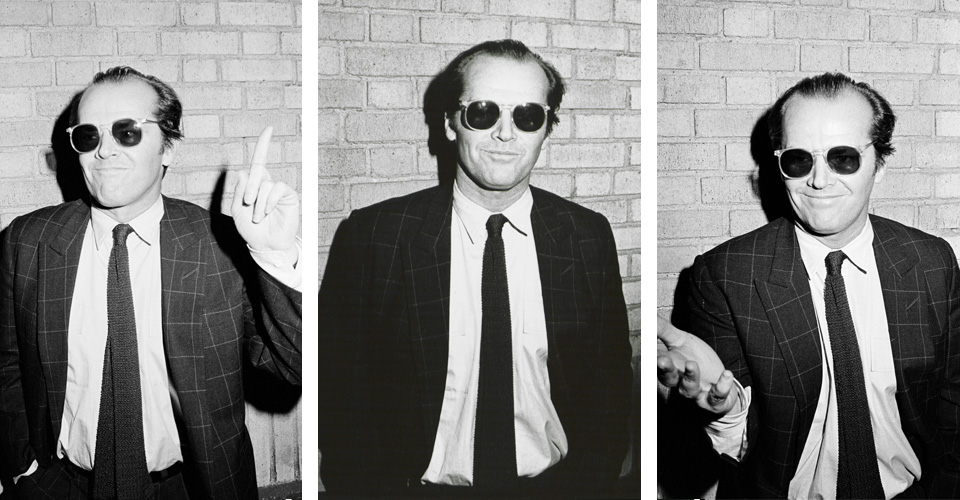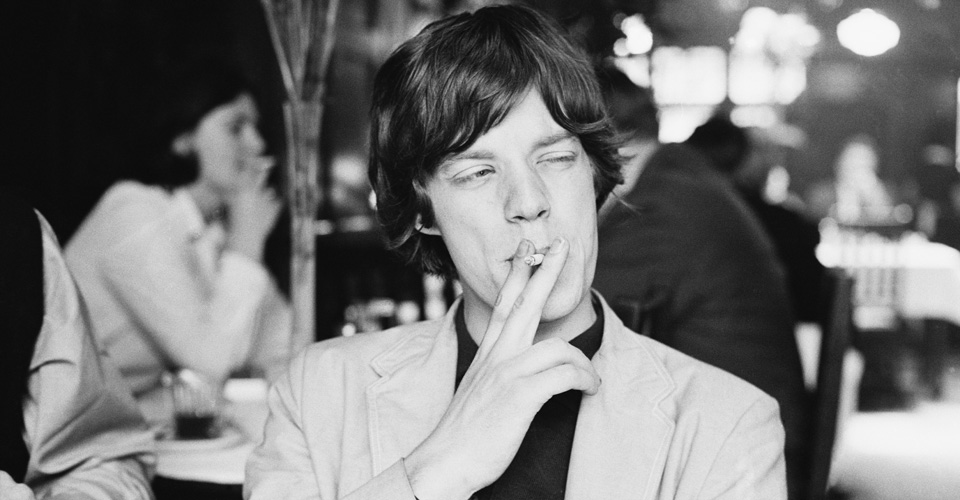 Ladies and gentleman, The Talks


...

---
Gimme Shelter
- Posted July 21, 2011
AT HOME WITH VINCENT CHASE
Ever wanted to live like a movie star? Well now you can, in the same house used to film the seventh and eighth season of the hit HBO show Entourage. The 9,000-square-foot Tuscan villa in Encino, California was built in 2008 and designed by Colbourn Currer Noll Architecture. The home with soaring ceilings, wood beamed details and hangning lanterns, features an open floor plan perfect for entertaining. Fans will recognize the kitchen space with two marble islands where Drama, Vince, E, Turtle and Ari spent countless hours, boozing, bitchin' and baking. The home also includes a media room with surround sound and built-in iPod decks and a Gunite pool complete with underwater speakers.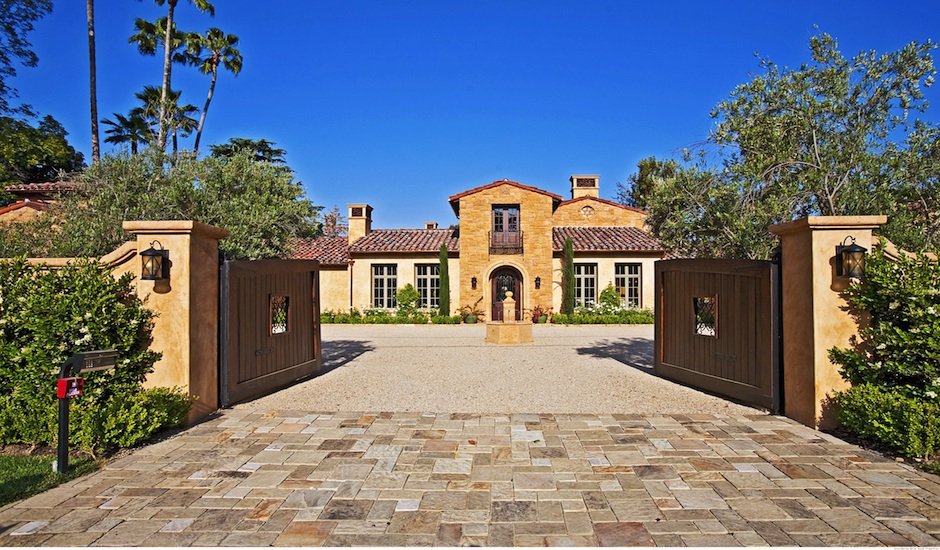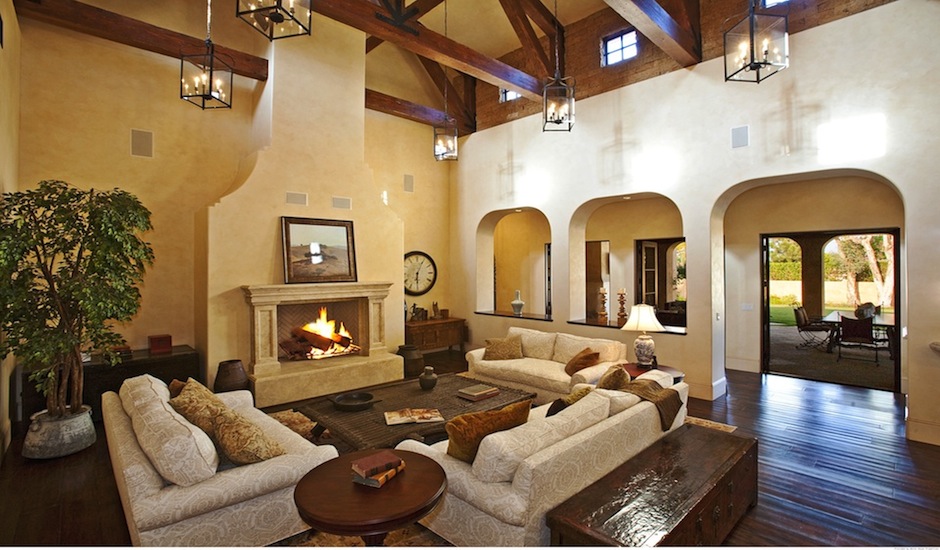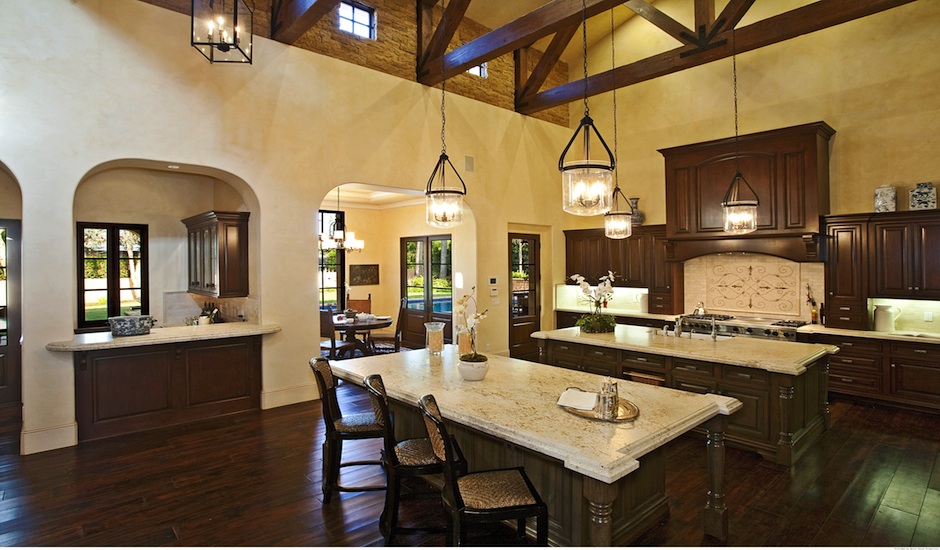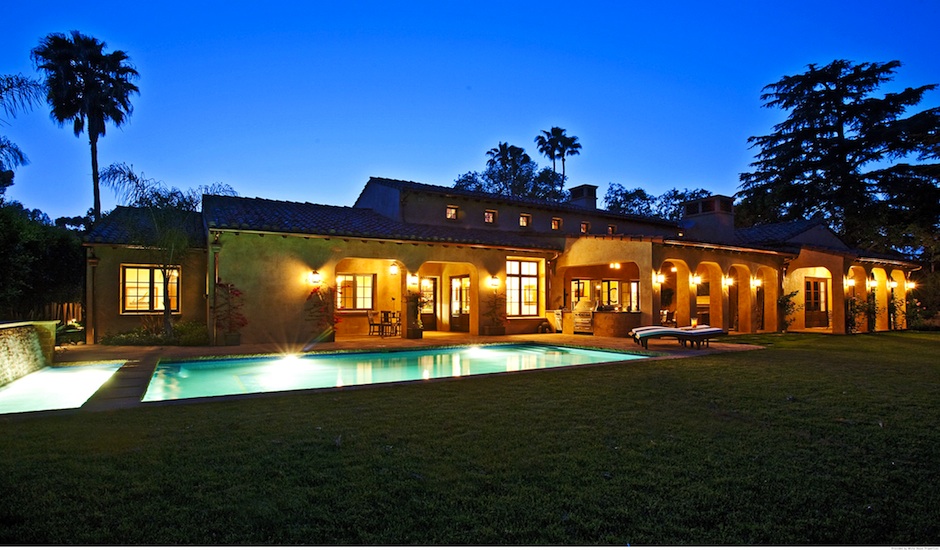 Interested? Give us a call, we can arrange a private showing.


...

---
Vacation Inspiration
- Posted July 18, 2011
VACATION INSPIRATION
Our search for much-needed calm, relaxation and revitalization ended earlier this month when we discovered the otherside of Bali, Indonesia.

If you want to give your weary body and mind a complete vacation, head to the far reaches of Southeast Asia where they really know how to do luxury relaxation well. It is as beautiful as you could imagine, with some of the most luxurious resorts we have ever experienced.

The best time to visit this region is from July to September when the weather is perfect.

We recommend skipping South Bali's Seminyak even though it is where all the shops, restaurants and bars are located, but we've found it to have the atmosphere of an adult school spring break with a few too many drunken tourists in hair braids and henna face tattoos. If you do find yourself on that side of town, enjoy dinner or lunch at the Fire Restaurant at The W Hotel Bali, or Sarong and Metis restaurant in the heart of the city. For incredible massage services, Jari Menari is the home base of many of the massage therapists that work at the resorts.
Head straight to the Alila Villas Soori, located a 90-minute drive from the Ngurah Rai International Airport.
From the moment you reserve your stay, Soori will email you a confirmation to personalize your adventure; which includes everything from what kind of foods you don't eat to what kind of music you would like in your room to what experiences you would like to include in your time there.
The 48 villas are spacious, all with perfect postcard views, private pools and a fabulous outdoor deck. The villas' standard e equipment includes an Apple TV, iPod and a Nespresso machine, dramatic bath for two, an indoor and outdoor shower and linen sheets. Each villa is assigned a butler/host who will look after everything.
MUST ROOM : Ocean Pool Villa No. 7
For the most incredible views, luxe amenities and out of body experience this is where you want to be.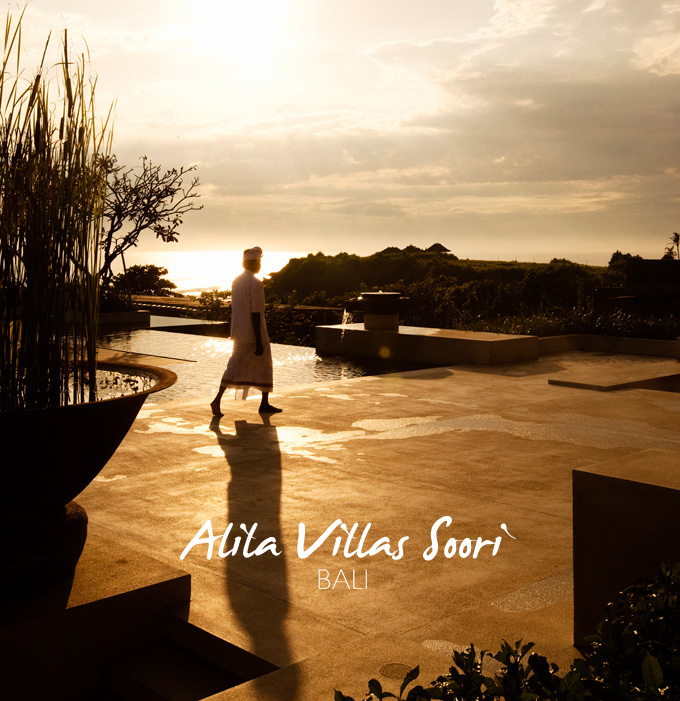 ...

---
Beverly Hills
- Posted July 16, 2011
9021-OH!
The biggest home in Los Angeles County is about to get a new nickname. The famously dubbed Spelling Manor, a 56,500-square-foot estate owned by Candy Spelling and the late legendary TV producer Aaron Spelling, has been sold to wealthy 22 year old British heiress Petra Ecclestone in an all-cash deal for $85 million. Daughter to the Formula 1 racing fortune, the Ecclestone family managed to secure a spot on Forbes wealthiest list - Coming in at a shockingly low ranking of 254th place. The Ecclestones are estimated to be worth $4.2 billion.
Dear Petra, please invite us to your housewarming party.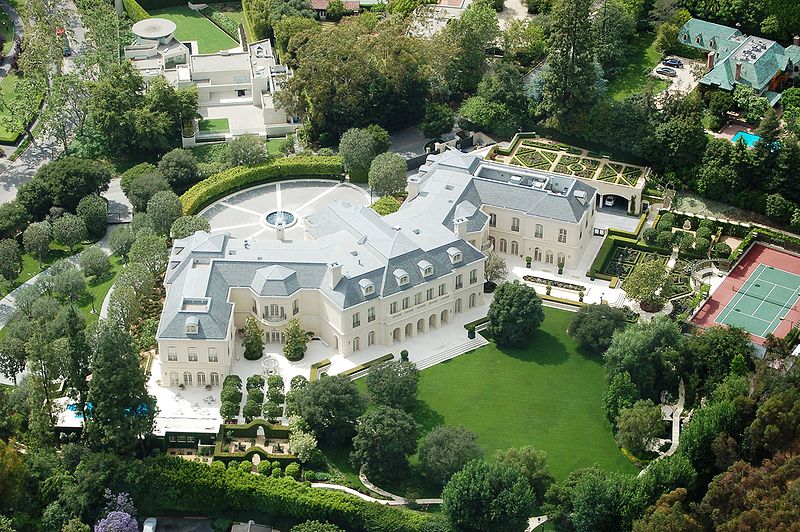 ...

---
The Maldives
- Posted July 14, 2011
UNDER THE SEA
The incredible resort at Anantara Kihavah in the Maldives is now allowing diners and guests an incredible chance to dine in the most spectacular setting under the sea.
Descend to the ocean's dazzling depths as you wine and dine at this exotic underwater cellar and restaurant, with mesmorizing views of the coral reefs, silvery sea creatures and electric jelly fish. This is truly a one of a kind dining experiance.

Now, if we could only get the little mermaid as our date....


...

---
New York City
- Posted May 18, 2011
UNION SQUARE PAVILION
If you know New York, you know Union Square, the center of it all. The point where uptown becomes downtown, where a farmers market and skate boarders coincide on the weekends and the crossroads where you've spent countless hours waiting for a late night taxi!
But, if you are a true New Yorker, you will remember the days of Luna Cafe, the small watering hole nestled inside the striking pavilion that sits at the top of the park and since its shuttering many years ago, speculations have swirled as to what new establishment would grace us with its presence...
So, without further ado, here is the next chapter in great New York history...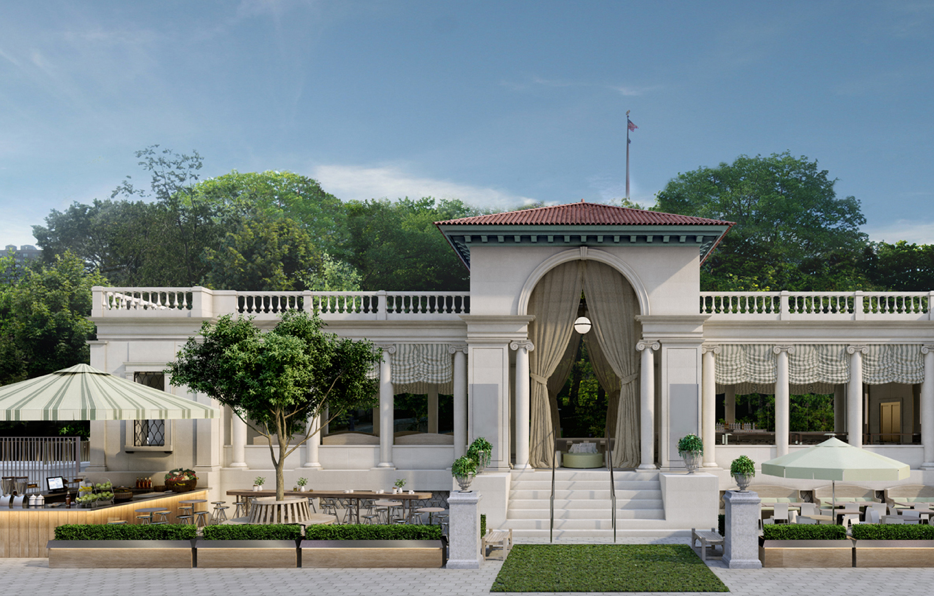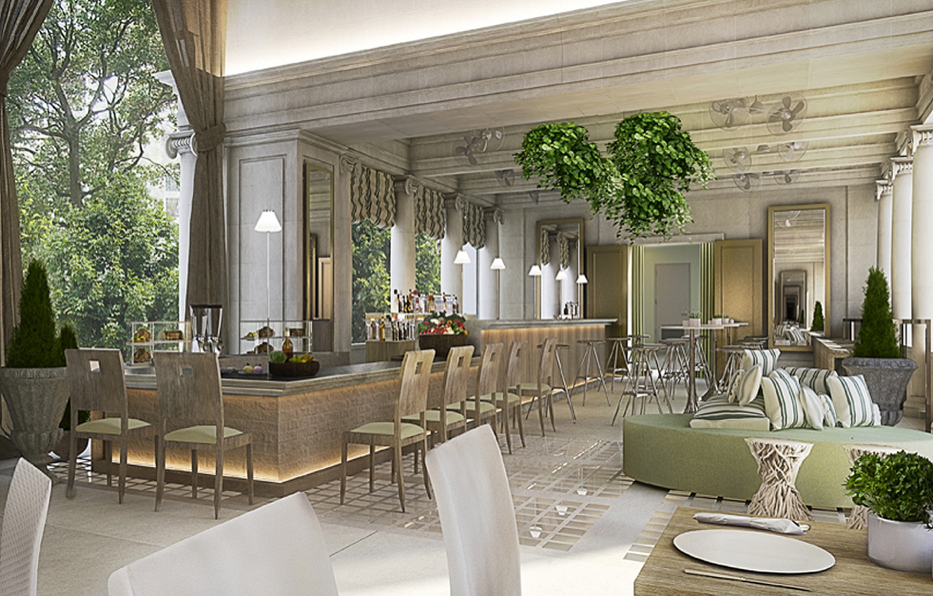 Please welcome, City Farm Cafe

Don PitaBona of famed Tribeca Grill, will be the Chef.

O-V Hospitality Group will be running the show.

City Farm Cafe is slated to open Spring 2013


...

---
Upper East Side
- Posted May 10, 2011
MOVING ON UP
The Brompton, a new 22-story luxury condominium located in New York City's most established residential neighborhood the Upper East Side, is making it hard to keep up the Jones, Jeffersons Kardashians.

Blending the best of timeless and contemporary styles, the Brompton embraces an enduring and valued lifestyle that is simply perfect. Named after the ritzy district of Knightbridge, London, the Brompton adds a royal appeal to the already snooty zip code. Clean lines, herringbone floors, gourmet kitchens and lavish amenities, this is one of the most sought after properties in Manhattan.
Here is a rare look into one of its most prized units...The Penthouse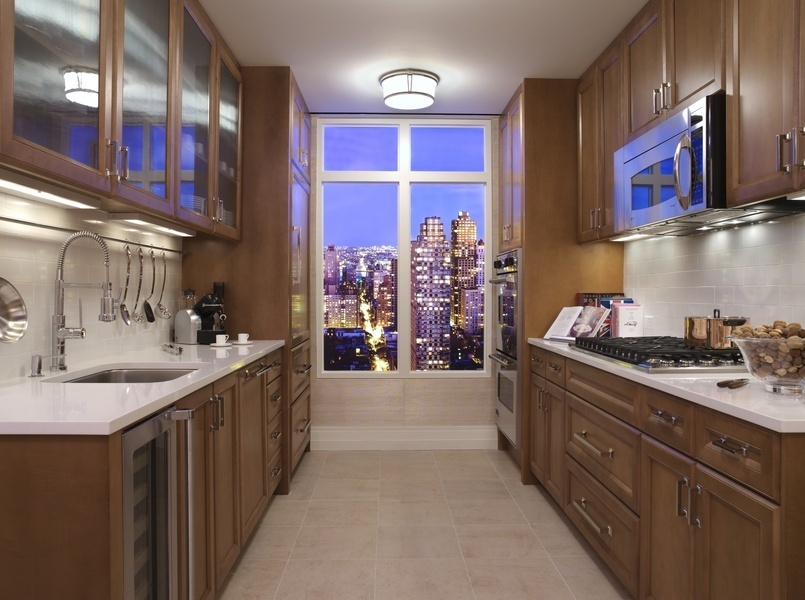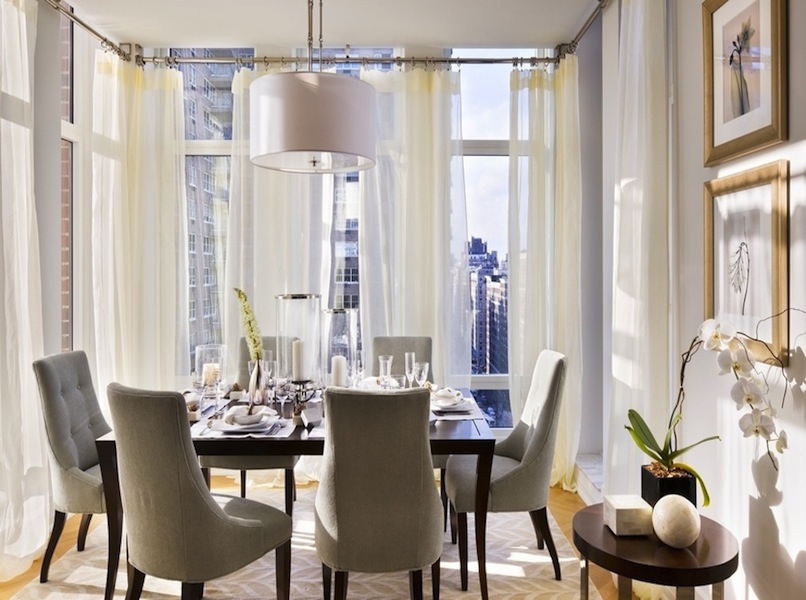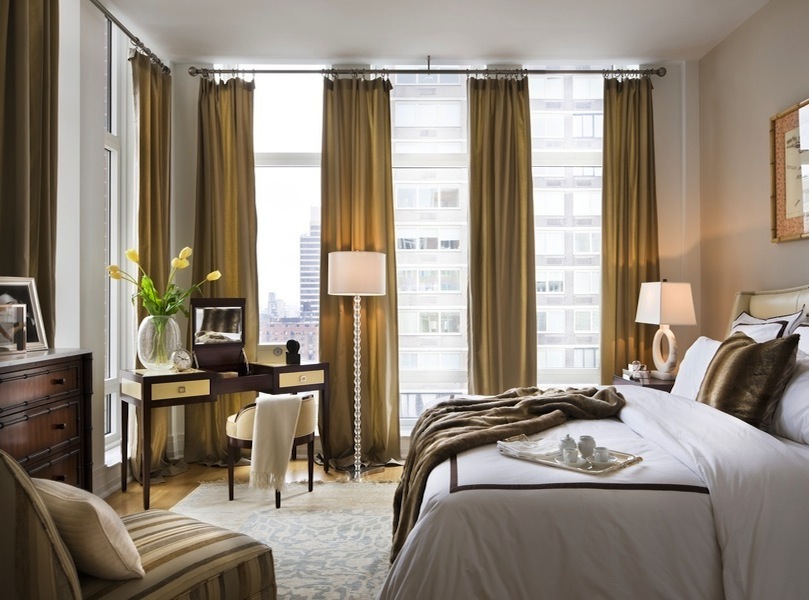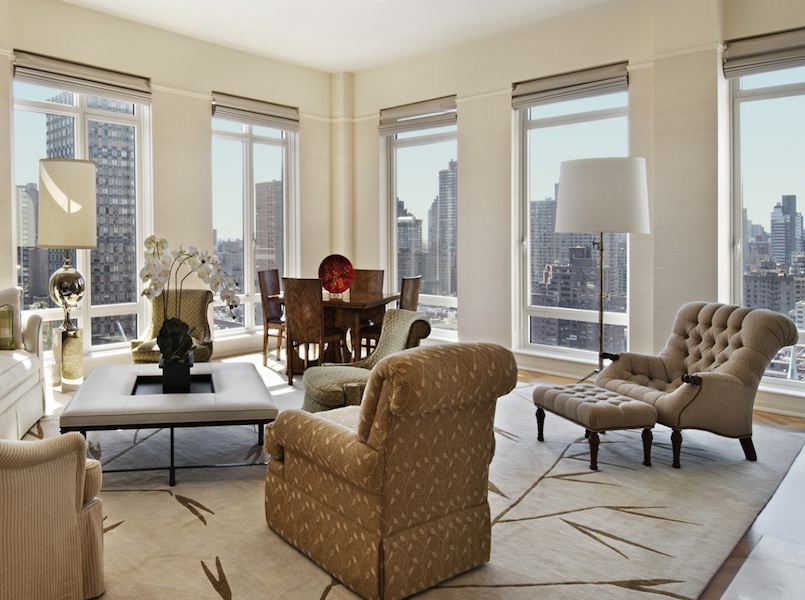 To set up a private showing, please contact our real estate advisors.


...

---
Finally!
- Posted May 4, 2011
WELCOME TO THE FAMILY
Take a front row first class joy ride as we journey through the good life.

From exclusive neighborhood hangouts, hotshot properties, trend setting information and everything in between, were taking you deep inside the privileged life.

In here the standards are set higher, the expectations larger and the outcomes - pure decadence.
Join us as we travel the globe seeking out the incredible and inspirational while uncovering the world of faced paced living, extraordinary real estate and lavish lifestyle.
Let this be your guide to motivation, inspiration and the occasional exotic destination.
Welcome to NYC 2 LA. You have finally arrived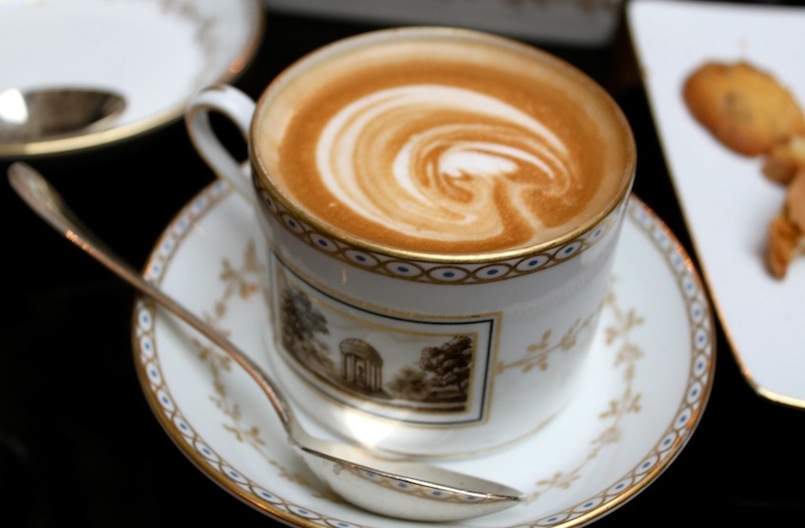 A simple taste. Captured at The Four Seasons Firenze, Italia


...

---