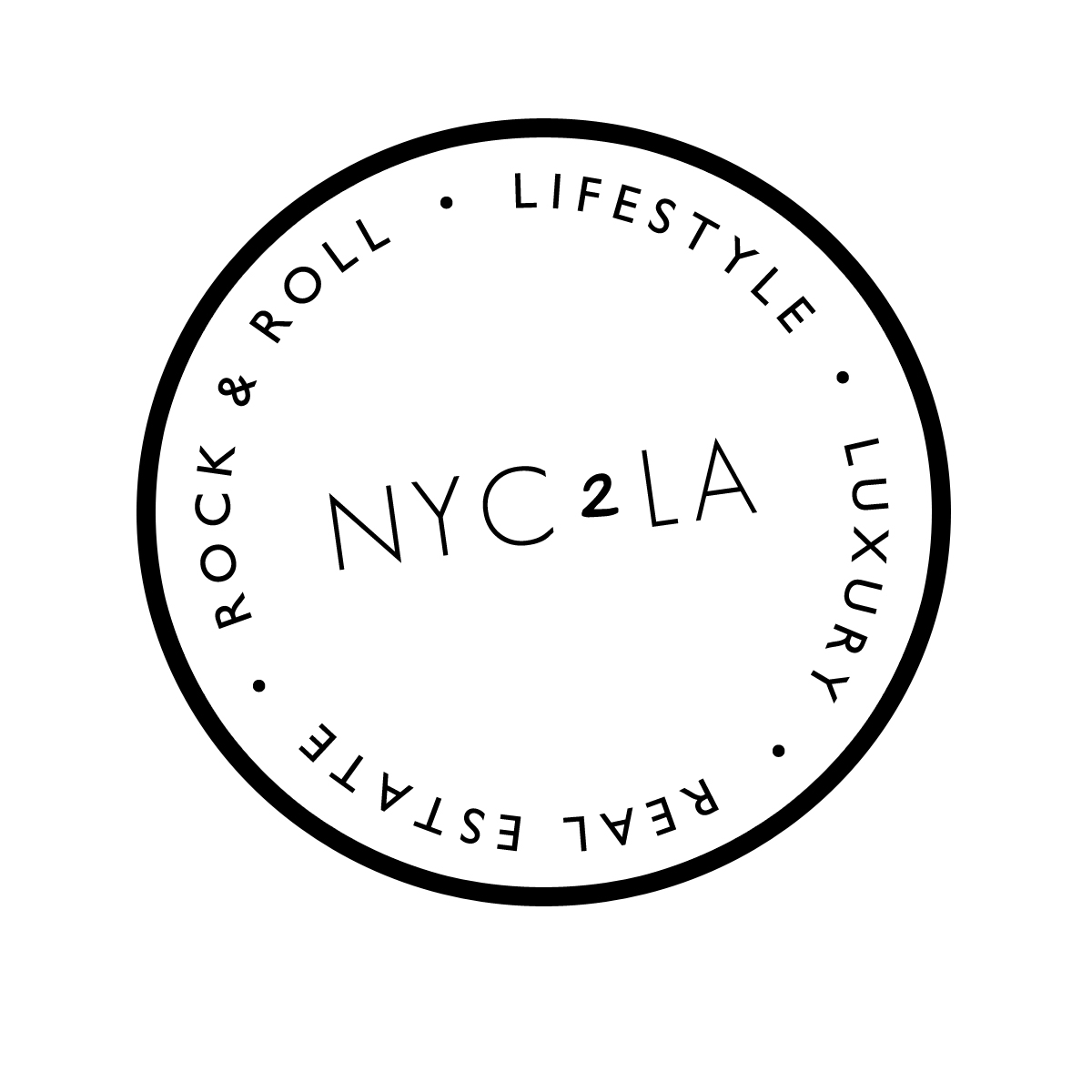 Follow us as we take you behind the scenes and inside the worlds of real estate, lifestyle and everything in between. Here youll find a collection of photographs and articles old and new giving you a glimps of fast lane living.
Archives
>>
July, 2015
>>
May, 2015
>>
April, 2015
>>
February, 2014
>>
January, 2014
>>
December, 2013
>>
September, 2013
>>
August, 2013
>>
July, 2013
>>
June, 2013
>>
May, 2013
>>
April, 2013
>>
March, 2013
>>
February, 2013
>>
January, 2013
>>
December, 2012
>>
November, 2012
>>
October, 2012
>>
September, 2012
>>
August, 2012
>>
July, 2012
>>
June, 2012
>>
March, 2012
>>
February, 2012
>>
November, 2011
>>
October, 2011
>>
September, 2011
>>
August, 2011
>>
July, 2011
>>
May, 2011
Amy Winehouse
- Posted July 23, 2011
CLUB 27
Say what you will, but Amy Winehouse was one talented girl. Her rich soulful voice, those dramatic antics and that unforgettable stage presence, turned her into one of the worlds most recognizable and infamous artists of this generation.
Ironically, her untimely death grants her access to one last club - the notorious '27 Club' - a group of superstar musicians who have died at the ripe age of 27. 'Members' includes Jimi Hendrix, Janis Joplin, Jim Morrison, Robert Johnson, and Nirvana's Kurt Cobain.
Call it tragedy, destiny or coincidence, but singer Amy Winehouse was a true talent and really brought the rebellious rock and roll spirit back to music. Amy you will be missed.
"She was an extraordinary musician with a rare intuition as a vocalist… I was honored to have the opportunity to sing with her" – Tony Bennett
"Waste of glorious sublime talent, which I feel I'm fucking gutted. I tried with her, I tried twice." – Courtney Love
"She was my musical soulmate & like a sister to me. this is one of the saddest days of my life" – Mark Ronson
"I can't even breathe right now…I just lost one of my best friends. I love you forever Amy and will never forget the real you!" - Kelly Osbourne
"I remember thinking how incredibly difficult it must be to live on the other side of that door, knowing that you're hunted 24-7, that to walk down the street to the pub is a news-making endeavor that's probably not worth the hassle, how frustrating it must be to constantly have to occupy yourself indoors. No wonder Amy Winehouse was drawn to drugs -- it was her mental escape, since physically running was not an option." – Shirley Halperin, The Hollywood Reporter
"I tread a troubled track...my odds are stacked" - Amy Winehouse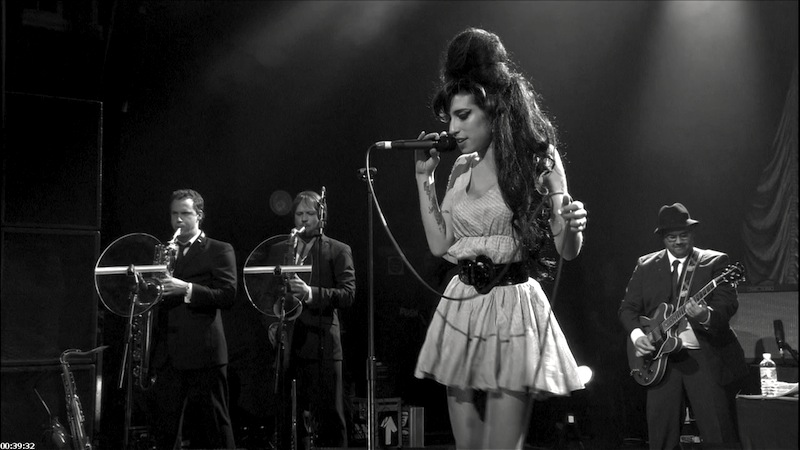 ...

---
Trend Watch
- Posted July 22, 2011
WHAT WE LOVE RIGHT NOW

The Talks

The Talks is a online interview magazine, updated weekly with some of the best babble in art, fashion, film, music and sports.

New talks take place throughout the year when writers Johannes Bonke and Sven Schumann travel the world to meet these world-renowned figures - Everyone from Mick Jagger to Meryl Streep!

Our favorite session so far…Mr. Jack Nicholson, infamous womanizer, well trained actor and someone who knows how to put on a good show.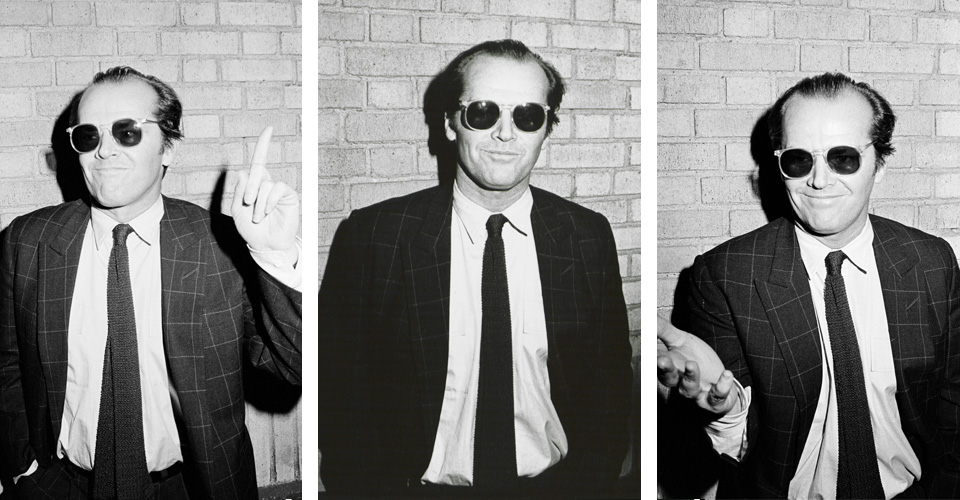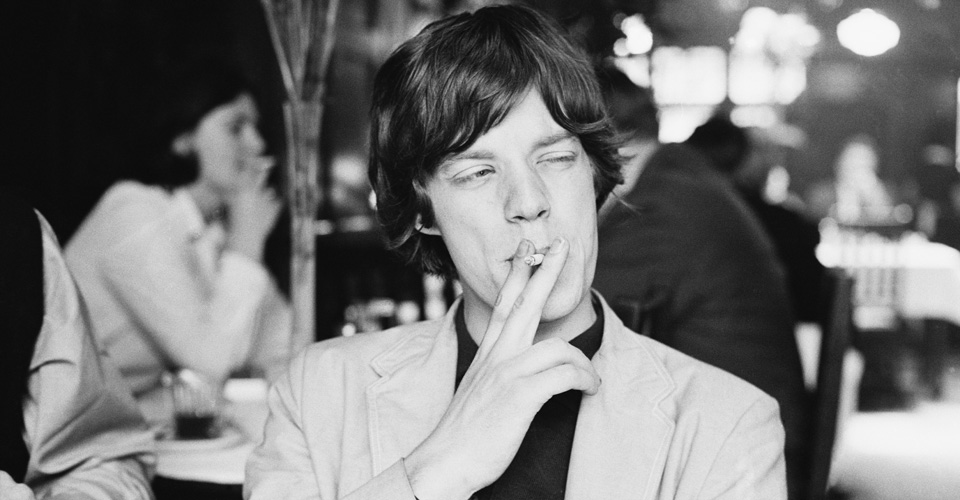 Ladies and gentleman, The Talks


...

---
Gimme Shelter
- Posted July 21, 2011
AT HOME WITH VINCENT CHASE
Ever wanted to live like a movie star? Well now you can, in the same house used to film the seventh and eighth season of the hit HBO show Entourage. The 9,000-square-foot Tuscan villa in Encino, California was built in 2008 and designed by Colbourn Currer Noll Architecture. The home with soaring ceilings, wood beamed details and hangning lanterns, features an open floor plan perfect for entertaining. Fans will recognize the kitchen space with two marble islands where Drama, Vince, E, Turtle and Ari spent countless hours, boozing, bitchin' and baking. The home also includes a media room with surround sound and built-in iPod decks and a Gunite pool complete with underwater speakers.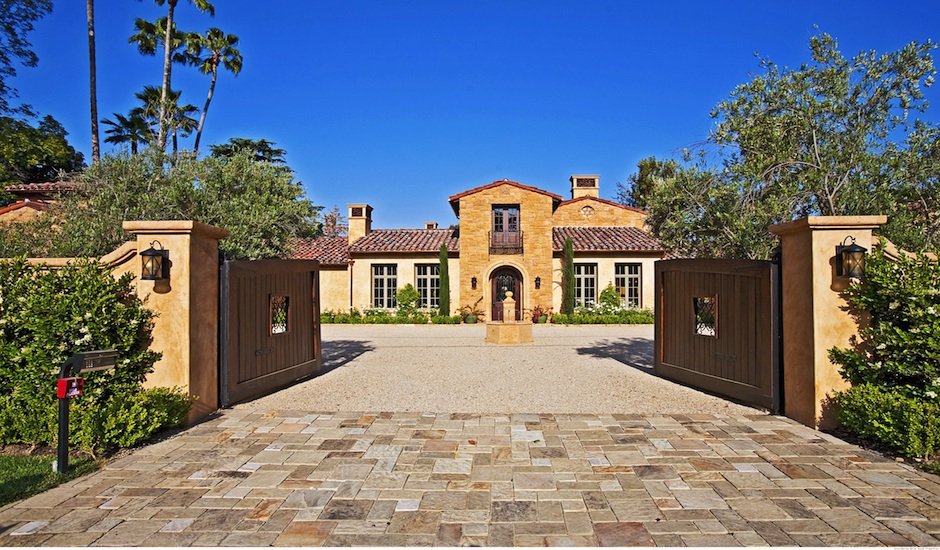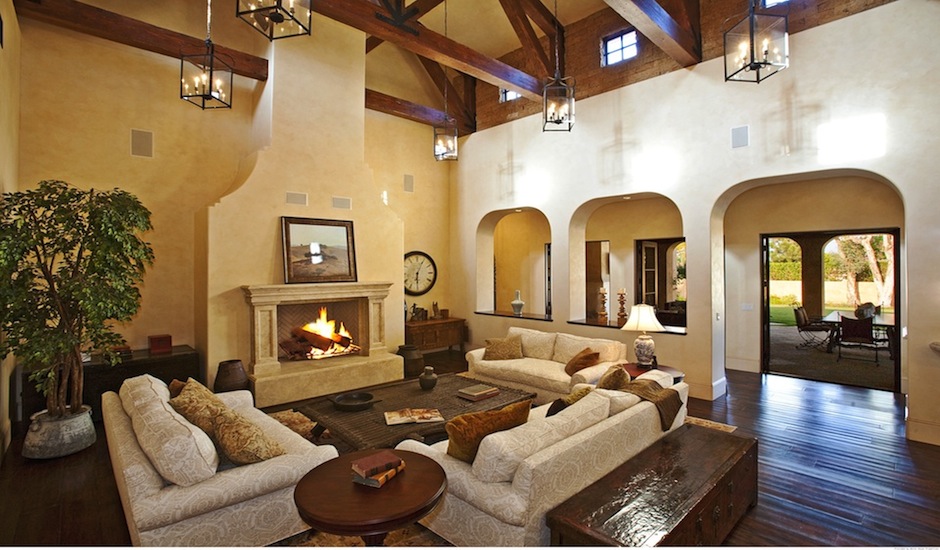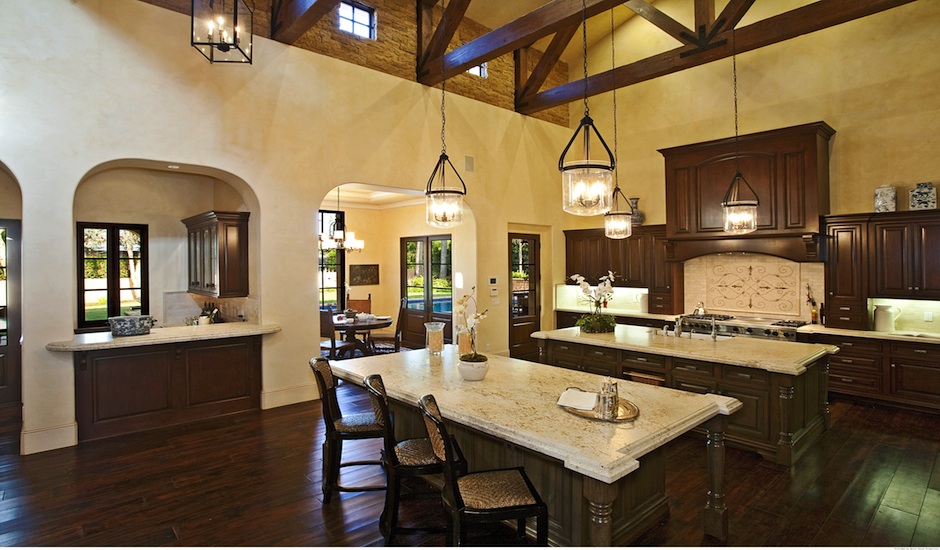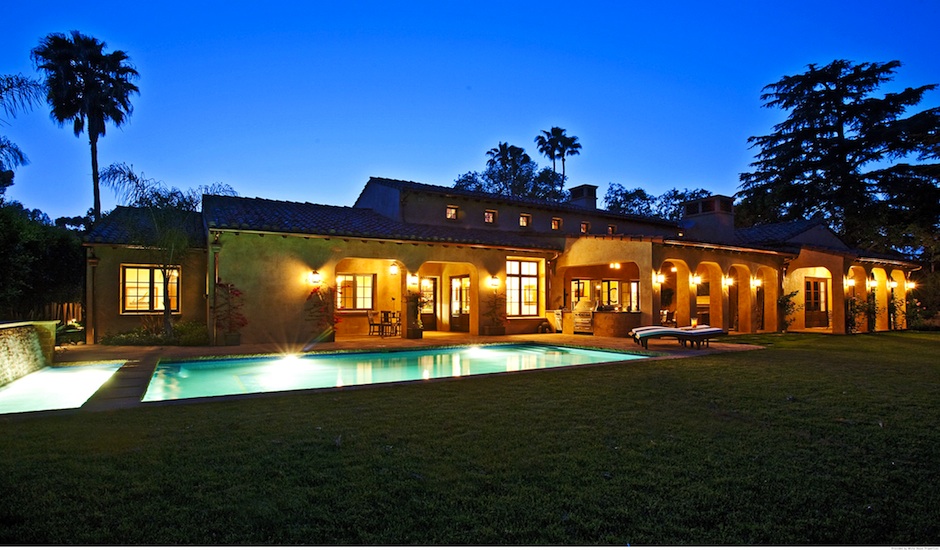 Interested? Give us a call, we can arrange a private showing.


...

---
Vacation Inspiration
- Posted July 18, 2011
VACATION INSPIRATION
Our search for much-needed calm, relaxation and revitalization ended earlier this month when we discovered the otherside of Bali, Indonesia.

If you want to give your weary body and mind a complete vacation, head to the far reaches of Southeast Asia where they really know how to do luxury relaxation well. It is as beautiful as you could imagine, with some of the most luxurious resorts we have ever experienced.

The best time to visit this region is from July to September when the weather is perfect.

We recommend skipping South Bali's Seminyak even though it is where all the shops, restaurants and bars are located, but we've found it to have the atmosphere of an adult school spring break with a few too many drunken tourists in hair braids and henna face tattoos. If you do find yourself on that side of town, enjoy dinner or lunch at the Fire Restaurant at The W Hotel Bali, or Sarong and Metis restaurant in the heart of the city. For incredible massage services, Jari Menari is the home base of many of the massage therapists that work at the resorts.
Head straight to the Alila Villas Soori, located a 90-minute drive from the Ngurah Rai International Airport.
From the moment you reserve your stay, Soori will email you a confirmation to personalize your adventure; which includes everything from what kind of foods you don't eat to what kind of music you would like in your room to what experiences you would like to include in your time there.
The 48 villas are spacious, all with perfect postcard views, private pools and a fabulous outdoor deck. The villas' standard e equipment includes an Apple TV, iPod and a Nespresso machine, dramatic bath for two, an indoor and outdoor shower and linen sheets. Each villa is assigned a butler/host who will look after everything.
MUST ROOM : Ocean Pool Villa No. 7
For the most incredible views, luxe amenities and out of body experience this is where you want to be.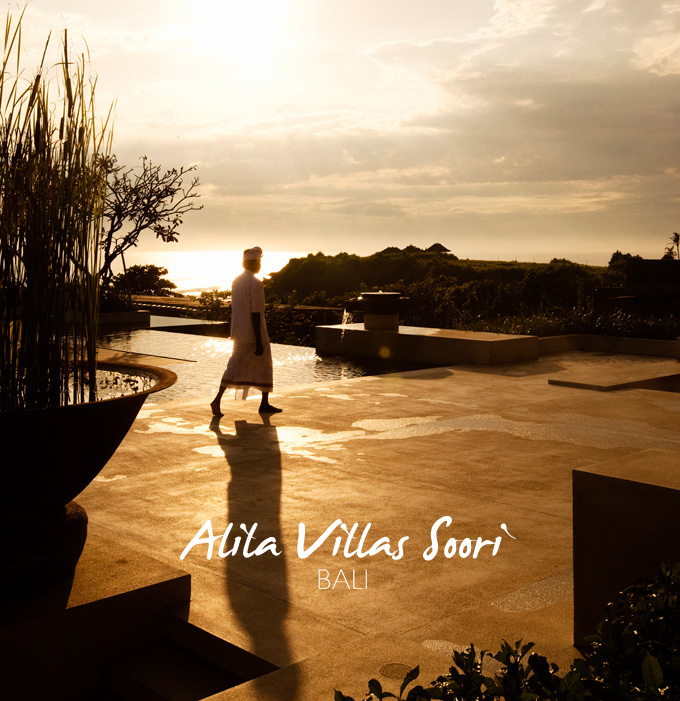 ...

---
Beverly Hills
- Posted July 16, 2011
9021-OH!
The biggest home in Los Angeles County is about to get a new nickname. The famously dubbed Spelling Manor, a 56,500-square-foot estate owned by Candy Spelling and the late legendary TV producer Aaron Spelling, has been sold to wealthy 22 year old British heiress Petra Ecclestone in an all-cash deal for $85 million. Daughter to the Formula 1 racing fortune, the Ecclestone family managed to secure a spot on Forbes wealthiest list - Coming in at a shockingly low ranking of 254th place. The Ecclestones are estimated to be worth $4.2 billion.
Dear Petra, please invite us to your housewarming party.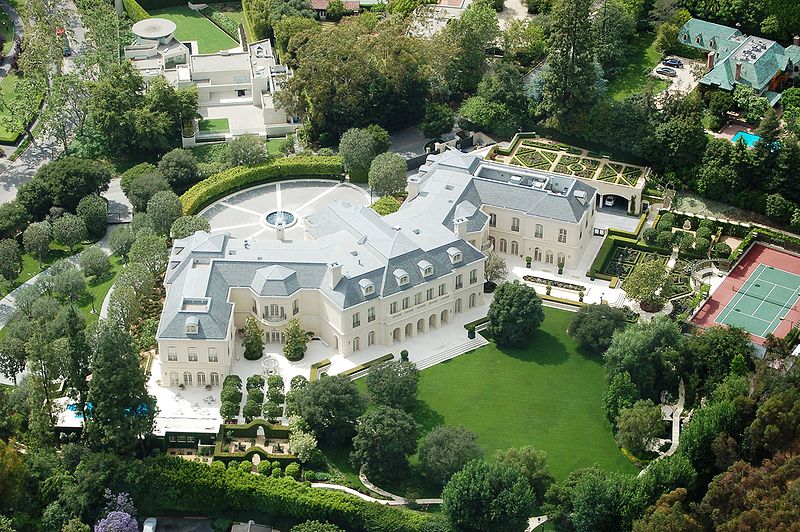 ...

---
The Maldives
- Posted July 14, 2011
UNDER THE SEA
The incredible resort at Anantara Kihavah in the Maldives is now allowing diners and guests an incredible chance to dine in the most spectacular setting under the sea.
Descend to the ocean's dazzling depths as you wine and dine at this exotic underwater cellar and restaurant, with mesmorizing views of the coral reefs, silvery sea creatures and electric jelly fish. This is truly a one of a kind dining experiance.

Now, if we could only get the little mermaid as our date....


...

---